This blog is based on my experiences of landing on beautiful airports in the world.
The idea came into my mind when I was finding some cheap flights to Morocco last week and now I'm sitting in Marrakech to write to you about my past experiences.
Top Beautiful Airports In The World
What reasons you consider to choose an airport your favorite one is a matter you should share with us writing me back. Well, here are the top wonderful Airports in the world.
Here are the top International beautiful airports in the world you should visit. There is not only a single aspect to consider, explore it diversely.
Singapore Changi International Airport
The most beautiful aspect of the airport I could see was the greenery at the airport.
It is the environment-friendly thing that attracts travelers from Singapore having its aspect of being a very polluted and busy country.
I was there on a lay-over because my flight was connected and I had to stay at the Changi airport for some hours.
I explored it very well. I could shop in the stores, could roam in the gardens and sleep on the comfortable Sofas in the airport.
You can also watch the movie at the airport because it has two theatres. Watch the architectural aspect of the airport.
It would impact you very nicely because the airport is built on international standards and has many attractions and beauties to discover.
Spain's Barajas Airport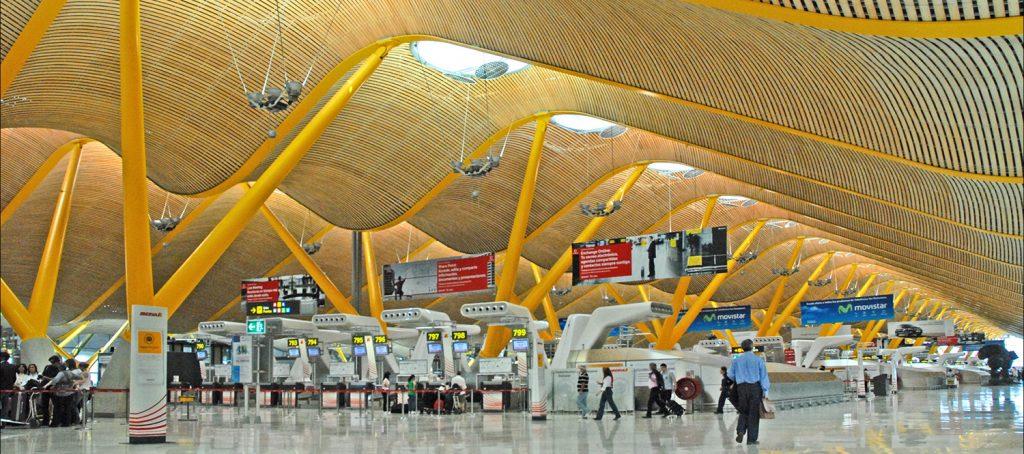 I was on my trip to Spain and landed at Madrid Barajas International Airport. It has a very glamorous welcome for travelers coming to explore Spain.
It is said that the first impression is the last one, your first impression on Barajas International airport would give you the beautiful lasting impact I'm sure.
The airport has the ultimate architecture to make you inspire, a very well trained staff to welcome you.
You can shop in the Stores at the airport or take rest if your flight is a lay-over one. Spain is literally an ideal destination you should really visit.
Amazing Travel Bags and Accessories:
Menara Airport Marrakech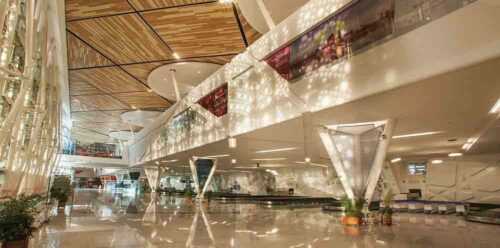 It is Morocco's most beautiful, unique and traditional airport having many aspects to see. When we landed at the airport, we were praising its architecture.
It has a mix of traditional and modern melt. Actually, we were in Morocco to get some warm vibes and Arab vibes. Arab traditional vibes can also be seen at the Menara Airport.
Kuala Lumpur International Airport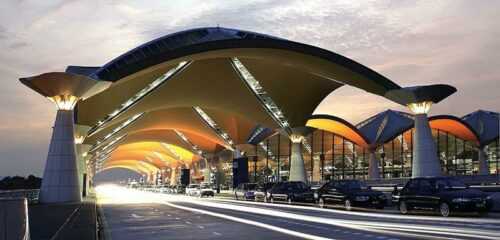 Malaysia is a famous holiday destination so everything is worth exploring there. And it is also Beautiful Airports In The World.
When I landed in Kuala Lumpur international airport on my visit to Malaysia, it had a long-lasting impact. That is why I'm writing about the beauties of the airport.
It would help if you took the luxuries of massage centers on the airport, offering you the best experiences. The tuck and other shops allow you to shop.
There is a place you can relax at the airport if your flight is connected and you have to get to some other destination.
Frankfurt Airport, Germany
It is also in my good experiences to land at Frankfurt airport. Actually, I see Munich Airport and Frankfurt airport in a row. I praise both.
If you land on the Frankfurt airport full of luxuries and facilities, you feel that you are in some other world.
So take the opportunity to land at Frankfurt airport which has a number of reasons that make it worth visiting.
Hammad International Airport, Qatar
This airport is a famous airport for travelers. I visit the airport mostly when I got a connected flight. Why I choose a connecting flight? Because I find them cheap.
For the lovely experience, we must land on Hammad airport, It has a very unique architecture and views for you.
You would have a literally good experience being at an internationally very famous airport.
Qatar itself is a very famous destination for travelers. Try to get some good packages and explore the country in your own way.
Haneda Airport, Japan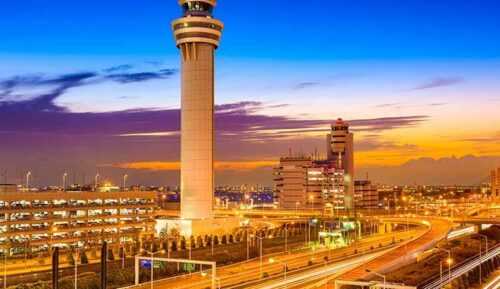 What an amazing outlook this airport has. I remember when I was on my visit to Japan, I landed at Haneda Airport. I was like, Where I'm?
It has a variety of things to impact you nicely. It has several shops for your great shopping experience and other opportunities to eat and get relaxed.
If you are on your connected flight, this airport surely has something very amazing for you. Get some extra luxury to pay when you land o Haneda airport.
Bangkok Suvarnabhumi Airport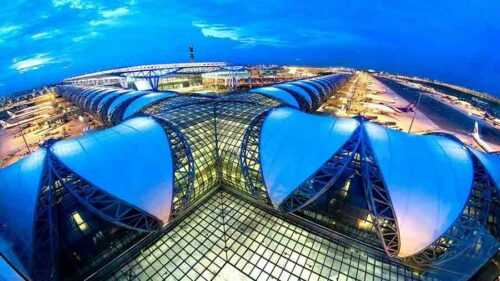 A wonderful and architectural airport is this. You will overview the sculpture of wartime and other art forms at the airport which is so inspiring.
A very hassle-free, comfortable and beautiful airport is this. Highly recommended.
Important Travel Apps And Accessories: