Traveling during Pandemic to Dubai: Tips to take care
Dubai is one of the World's most sought exotic destinations of travel by millions. There are some interesting facts about Dubai. Dubai has some coolest indoor activities & has some best places to visit Dubai at night.
But today most of the travel has become quite burdensome. It's not easy traveling during Pandemic times. You have to take even more care of it unlike traveling previously. As they say, every step has to be measured and then taken.
So now there are prior formalities separate for the Airport, in the Aeroplane and then finally when you reach the destination.
Ticket, Visa, and Passport
Holders of British passports are granted a free-of-charge tourist visa upon arrival in the UAE. For other nationalities, they must follow the Visa guideline policy for their country. Your passport will be stamped with the visa as you go through Immigration.
The visa issued is valid for 30 days. But arranging the ticket is at your end and you need to arrange it on a prior basis. This is the best time to make use of discounted offers such as the best traveling discount codes, which come in real handy at this stage and help you save a good buck.
At the Airport
Do a mental check of everything when traveling internationally. Traveling during Pandemic to Dubai, in short, requires a passport, ticket, face mask and a Covid-negative test to be taken at a maximum of 96 hours before your departure.
At the entrance to the departures area, there is a queue with distancing to be followed strictly. You may often find airport staffer stands on one side of the entrance, spraying people with a disinfectant as well. Getting past security, however, you may find it is easy due to the passenger rush which is quite low.
Not everyone will distance, and not everyone will wear a mask as you may find. Clear markings on the floor for physical distancing and posters are now a norm at Airports over the terminal encouraging people to take precautions against the virus.
Though there are clear markings on the floor for physical distancing; as you will note that some may follow them and some not but this is a separate issue.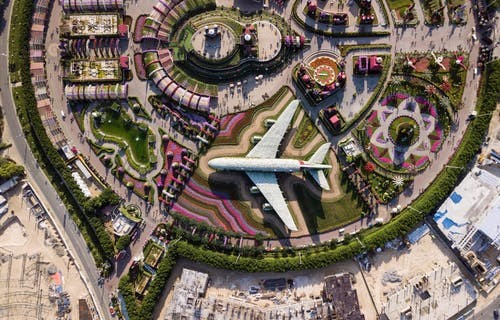 Covid Test Results
Most of the time, the Covid-19 test as required by the airline and the UAE government; is sent directly to the airline by the test center. However if you are traveling during Pandemic, it is advisable to keep a hard copy of the test result, in case you are asked.
Different destinations and airlines have changing rules regarding the virus; currently even transiting in Dubai, requires you to have a negative test result.
Keep All Required Essentials
You may find most of the shops as well as lounges to be shut when you travel. So it is a good idea to keep a good variety of essentials. Every other chair at the gates is clearly marked 'Don't sit here as a part of the SOP follow-up.
If you are a keen reader, carry a book that keeps you engaged. Because you will find that most of the bookshops are closed due to current situation. Though food kiosks are open, some are temporarily or permanently shut.
On-Boarding
At the gate, the staff will check everyone's temperature along with their boarding pass. Among the passengers, most of them are returning residents and workers. You will find families with children and infants in fewer numbers than usual on this route.
The airline requires face masks at the time of boarding but you may find a few passengers who may be wearing face shields i.e. passengers with disposable Personal Protective Equipment (PPE) suits on.
In-flight Control
You will find crew onboard in PPEs and donning face masks. And Passengers are required to sit apart those traveling during pandemic together, are seated with one empty seat between them. But all Airlines are not strictly following this policy, so check before you travel with regards to its seating arrangements.
Once seated, the crew will hand out the travel hygiene kit. This includes face masks, gloves, a hand sanitizer, and antibacterial wipes. The crew also distributes health forms issued by the UAE government to declare any symptoms and your whereabouts at the destination.
Food and beverage service has changed nowadays when traveling during Pandemic. All items are served in disposable packaging plus tea and juice service is still available. But if you want to keep some goody packs for yourself, is a good idea.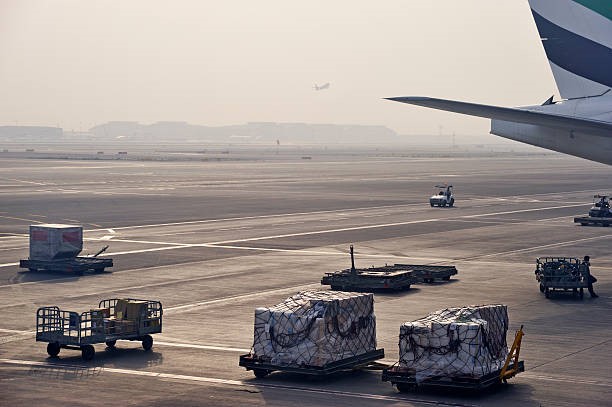 Landing at the Destination
Dubai is re-opening for business. And that's the message across the board. Dubai is not only inviting tourists to visit but compelling residents to return to lead a normal life. But if you give a glance at Dubai International Airport, you will note it is quite empty and that people still need more convincing to return.
The situation here you will find is no different, the Duty-Free and other shops are closed and passengers are much fewer than usual. As you will reach the passport control, Airport staff will ask you to get in line, return the filled-up form handed in the plane, and that the arriving passenger download the Dubai Covid-19 app on their phones.
The lines will lead you to counters with staff in PPE. Staff will prepare documents for a free Covid-19 test and will ask not to leave your accommodation until you receive your negative test result. You will also find cubicles set up with medical staff outside each. They will swiftly conduct a Covid-19 test.
You will receive the test results within 24 hours. You will have to isolate pending the result of the COVID-19 PCR test. Further details are available on different airlines websites.
If you test positive for COVID-19 on arrival, depending on your symptoms and accommodation plans, you may be required to self-isolate in a government facility, a hospital, a hotel, or privately arranged lodging for at least 10 days.
Traveling for Business or Pleasure
Traveling during Pandemic is quite hectic as similar procedures are to be followed when returning. It is advisable, that travel only if necessary and not for leisure.
Don't get tempted by offers of hotels and airlines especially now a day's when businesses are aiming at reviving the economy especially the pandemic-struck sectors. But remember you have to undergo multiple Covid-19 tests and this is a more risk factor of getting into contact with the virus and is not worth it.