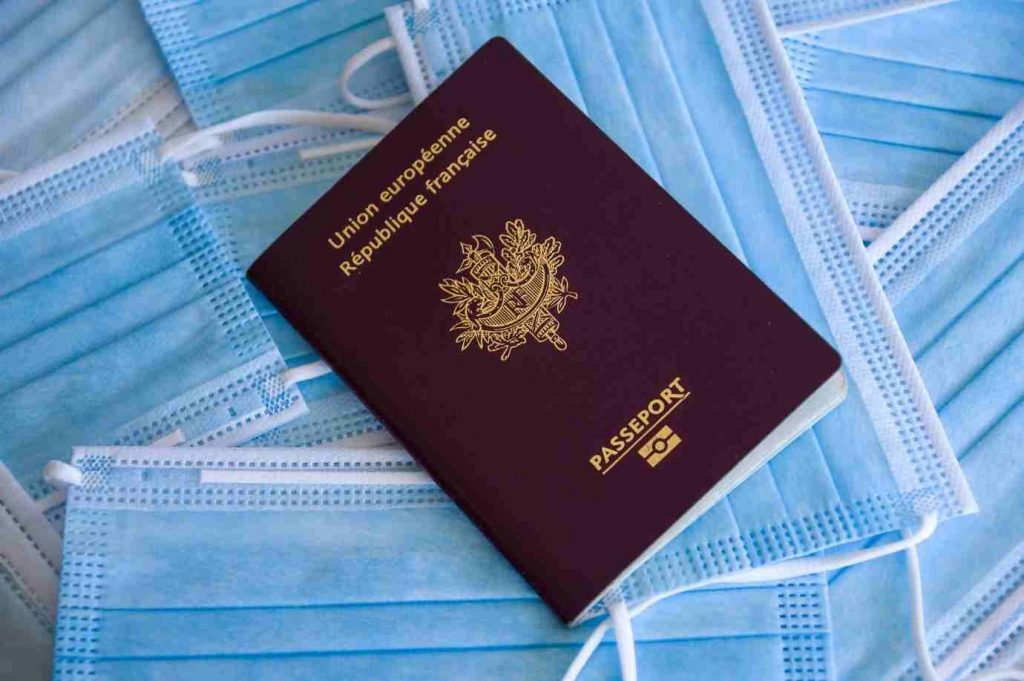 With COVID-19 travel restrictions still ruining our vacation plans, most of us may even have forgotten all airport etiquettes. It's a long shot that traveling will get back to normal this year, with many countries facing devastating second and third waves.
However, being stuck at home is exactly the right time to plan for your post-pandemic vacation. Even if your dream destination is not open for tourism yet or you didn't get a vaccine, planning for a future trip right now is a great way to get your spirits up.
Remember, it's still not safe to travel to/from some countries at the moment but deciding on your post-pandemic travel plans is an uplifting distraction, so let's get to it!
Post-Pandemic Travel

#1 Dig Deep For Your Vision Board
First thing's first, give your traveling plans a title. Is it "revenge travel"? Because that term is going around a lot as more people are planning to take revenge on the pandemic through traveling later. If not, then is it a family reunion? A much-delayed business trip? Or simply toe-dip travel for just getting out of the house? Well, a simple toe-dip trip like a weekend getaway or camping in the woods wouldn't be a bad idea after all.
There are tons of exciting places to visit. For example, if you are going for a nature retreat in Tennessee, then you should go ahead and look for Tennessee cabin rentals in advance so that when you reach there, you won't have any trouble dealing with where you will be staying. However, if staying in one place is not your forte, then you can inspire yourself by giving your travel plans a new purpose.
#2 Make A Bucket List Of Possible 'Safe' Destinations
You've got the purpose for your traveling plans. Now it's time to choose the destination. Even though countries are trying as hard as possible to return to normalcy, it is impossible to lift restrictions until the virus is completely defeated. So, keep in mind that you will have limited options when choosing the best and the safest destination for traveling. You might have a pre-pandemic bucket list of places you always wanted to visit, but it's time to make a new one.
Think about listing down destinations that have the least mandatory quarantine period upon arrival. Also, make sure to keep a check on the weather conditions where you plan to visit and see if there are any restrictions according to it. So, after that, decide if you want a beach vacation? City or a rural location? Hot or cold? Somewhere fancy or quiet? Somewhere in the country or abroad? Take your pick!
#3 Check The Travel Advisories
It may be a hard pill to swallow, but travel restrictions are going to be here for a while. So, it's better that you include them in your plans for future traveling. When you've settled on possible destinations, fire up your browser and do thorough research on each destination's air travel restrictions, upon arrival protocol, vaccination guidelines, and more. You can even get a COVID-19 travel recommendation by destination map from the CDC. It has information about risk assessment levels for each country from very high to low, data related to cases, and more. However, it is best to search on the official websites of each destination. And above all, get vaccinated before you travel.
#4 Sort Out Your Type Of Accommodation
If there is anything we have learned while traveling, it is the importance of choosing the right accommodation. Many people have gone through the worst experience of renting spaces that aren't right for their travel plans. That is why you need to sort out the nature of your travel plans and where you are going before booking a hotel.
Now, because of the pandemic, you have to put extra effort into choosing the right hotel. If it's a getaway vacation, then choose a luxurious hotel with a fancy view, swimming pool, commendable room service, and more. Double-check every commodity you want to have when you stay and ask about booking prices and service charges beforehand.
#5 Choose Your Activities And Experience
While a spontaneous travel experience is invaluable, it is always safe to have an itinerary, specially if it's a long-awaited travel plan. There is nothing wrong with having a plan for the activities you want to do while traveling. It is more important now than ever since outdoor activities have been suspended when the cases start to rise.
Therefore, if your travel plans include a lot of sightseeing, extreme activities like hiking, diving, etc., then you should make a list of the ones you want to do. You might need to reserve entry tickets to some of the associated locations in advance if you are planning to visit anytime soon. Outdoor activities also include dining out, which is a must-have experience for all travelers. So, you would also want to include the list of local cuisines and restaurants that are offering a dine-out experience.
#6 Consider International Vaccine Policies
This is one factor that can make or break your decision of post-pandemic traveling. Each country has come up with specific vaccine policies according to their COVID-19 conditions. For instance, Iceland has decided to allow European Union citizens to skip quarantine and testing upon arrival if they show proof of COVID-19 vaccination.
However, some countries are now placing restrictions against certain vaccinations and only allowing travelers to go on without quarantine if they are jabbed with the vaccination of their specification. So, before you visit your dream destination, make sure you are aware of its policies.
#7 Settle On A Budget
You must be wondering why budgeting comes last on our list. Well, since we are planning for post-pandemic travel, who knows when we can visit our dream destination. Therefore, you should rejuvenate first by planning all the things you wish to do while you travel and worry about budgeting later. After choosing the destination, studying up the restrictions, and making an itinerary, it's time to put your finance skills to the test.
First, come up with an expected figure which you think you can conjure for your post-pandemic traveling plans. After that, categorize all the expenses such as travel expenses, accommodation, recreational activities, food, and so on. Now, take the previous list of possible destinations and activities and start placing them in their respective categories according to their budget limit. This way, you can eliminate anything you were having second thoughts about, and you'll also know how much more you'll need to add or cut in the budget. The best way to travel on a budget is to go in the off-season. You can search about different discount deals and packages available at that time.
Even though many countries are now opening for tourism, traveling still poses a risk of spreading the disease. Luckily, the quarantine gave you time which means that you can start planning now for your first post-pandemic traveling. There are a few important factors that you need to consider before deciding on your travel plans. You should be aware of the risks of traveling to certain areas or countries and what policies are in place regarding vaccinations. And once the authorities give the sage signal, have a nice journey!