10 Smart Travel Applications for your Holidays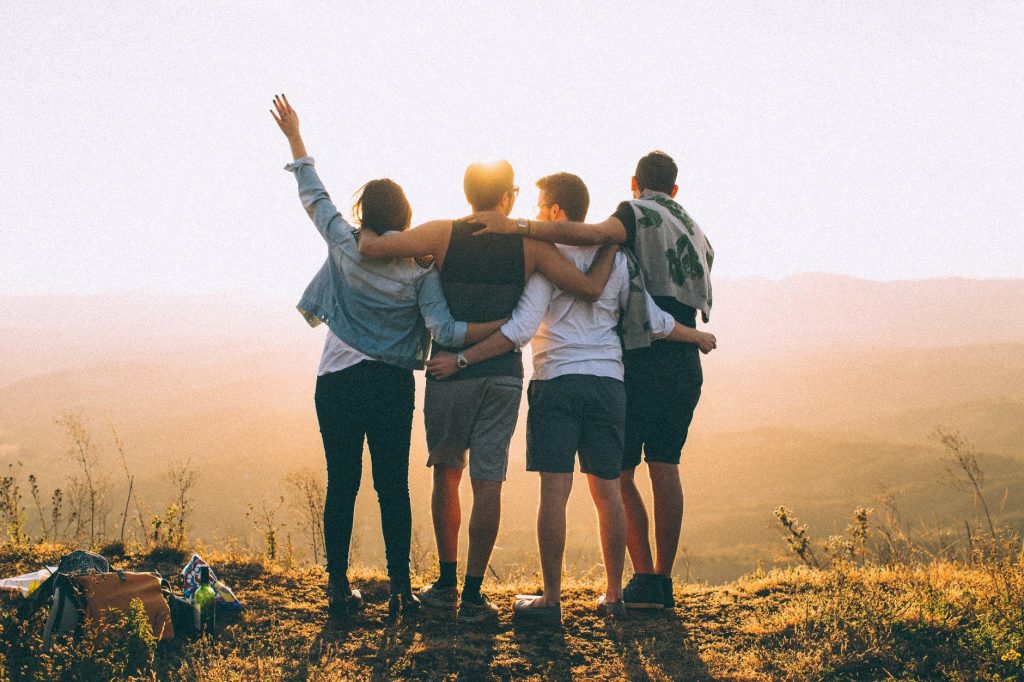 As the Covid-19 Era subsides though not completely and its summertime as well, so many people are just waiting to go out on holidays, and maybe you are one of them.
Whether you are on a gap year, packing light for a couple of weeks for summer break, or just wanting to go and explore the culture of a country, there is one thing that you are sure to take along and that is your smartphone.
It's like a magical pack with hundreds of things to do along. It can help navigate, give information, play road trip games, and download useful applications for the intended use. Here I will just cover 10 Smart Travel Applications for your Holidays,
Best Travel Application for Packing up of tour
Traveling can be expensive, so you need to save at every step and it is your right. Like smart travel applications, there are travel sites that offer online discount codes. So it is advisable to use as many discount offers, the better.
Now coming back to our actual verdict, the smart travel applications that you can download and save hassle while you travel, covering everything from flights to money exchange and even stargazing.
Collibra
Dealing with delayed flights under regulations is not easy as it's not always a straightforward process. If you are experiencing a delay due to a strike, bad weather though there are various rights across the world but you don't need to be successful at enduring this process.
Colibra pays out compensation within 24-hours, it's true for delays of over one hour due to any reason. This model works like this you download the app and register your flight before takeoff. By doing this, you actually assign the legal right to Colibra to make the full claim and you receive a payment within 24-hours.
The EU rules work in such a way that the funds come from those who have been delayed for over 3 hours, and give compensation to the lesser ones.
Best travel applications for languages
Though there a few in this context as learning the local lingo is like a blessing. Some great applications which help you communicate with new friends abroad. Most of these smart travel applications are downloadable for both types of Smartphones (iPhone and Android).
Duolingo
Of Course, when you use this, fluency may come quite some time come but with this, you have enough to go by your travel sequences easily. Uses options like a list of jumbled words.
Repetition and reviewing to make sure have you grasped it and mix audio learning with visuals prompts. People with Dyslexia and a visual Sequencing problem will find all these mixed learning methods really useful.
Drops
A pretty new language App, good for learning individual languages like Portuguese, Spanish, etc. Drops is a new language app on the horizon, and my favourite thing about this is the different mediums it support learning words with.
You get both written and audio words, and visual graphics to help support the learning, making you are more of a visual learner. The best part is the control over the words that you go through, so if you are already confident with certain words, you can tick them off and they won't show up again.
Obviously, the premium paid version of Drops, seems worth the investment, if you are keen to learn.
HiNative
HiNative a good app to learn really. It is different from your usual Read, Listen and learn approach however you will love the interactive aspect of it as you are doing conversation with native language speakers a lot of the time.
You will also love that as you can interact with natives about culture or in fact anything to get direct answer before you arrives. Subscription fee for premium access is there and the downside of it is that only those who have subscription for it can listen to your voice recordings.
Best travel Applications for bookings
Get Your Guide
Offering tickets to attractions around the world on their website plus giving you tips to see places and book. The best thing about it is that you can make use of tickets without the need to print anything.
E.g. If going to Milan and want to skip the lines for the Duomo rooftop, saves you the hassle of waiting to get into a big-ticket attraction, thus proves to be very handy fast-track tickets. Likewise, it helps plan interesting places to get some inspiration and see what activities are around.
New users to the app get a host of coupons on flight tickets and exclusives, such as access to the Lonely Planet Guides app, Luggage Storage, and discounts on partner bookings, etc.
Skyscanner
Skyscanner is no secret, and they have just re-launched their app with not only flights but the car and hotel searches too. Working similar to flight search it will scan all the big ones and help you find the best value for your dates. 'Top Deals' tab is comes in handy for spontaneous trips away letting you see what is cheap when and how.
You can find bargain flights on exploring. The app also now features 'Price Alerts' so you can track fares going up and down and 3rd party reviews and it's great to help really.
GoEuro
Go Euro, an excellent app for travel planning across Europe allowing you to book a variety of different transport and accommodation options in the interface directly and manage those bookings.
The Train Line
If you are living in the U.K. will love this app as you can book trains in advance and get huge discounts. The app now covers more of the world, especially Europe, and although their booking fees may seem on the higher side, but handy to search timetables.
You can get, if you want an advanced booking discount to make a saving. You can opt and go to use online promo codes, which again come in handy in the U.K. Online discounts also save you a fortune, and it is again a hassle-free job done from the fingertip of your mobile.
Best Smart travel Applications for organization
TripIt
TripIt is a super handy piece of kit that will auto-scan your emails and compile your travel plans into one place. Good for frequent travelers or for those who travel for business, this is like a super handy Personal Assistant in your pocket.
The trial version is excellent for most average travelers planning a trip, but if you are often flying, the business upgrade will make things much more comfortable, amassing all of your plans into one place.
Find Out for your Self
Yes, there are hundreds of these great smart travel apps, available online, I have just mentioned a few of the fewer but you need to research and find the best one that suits you and your travel requirements.
Hope you find these useful, so have a happy trip where ever you go. Adios!