Introduction
Australia is the land down under and has many cool and fun things to do. The country's population is 25 million, with the largest city being Sydney, with around 4.8 million people.
It's home to some of the world's most diverse landscapes, with deserts, rainforests, and beaches all within driving distance!
Visit the Gold Coast
In addition to being the second largest city in Queensland, Gold Coast is also known as the "Surfers Paradise." It was named for its beautiful beaches, which are surrounded by mountains and tropical rainforests.
The weather is subtropical, with hot summers and warm winters. The area has many attractions, including theme parks (like Dream World), world-class restaurants, and shopping centres such as Pacific Fair Shopping Centre.
Hop the Nullarbor Plain
The Nullarbor Plain is a flat, arid region in the southern part of Australia. It is 1,463 miles (2,360 km) long and about 150 miles (240 km) wide. The Nullarbor Plain is the world's most significant single piece of limestone.
During spring, farmers across Australia plant various crops that grow best during winter months, such as corn and sunflowers. It's also when they harvest wheat—the most important crop grown in this region—and it's harvested between mid-September and mid-October each year.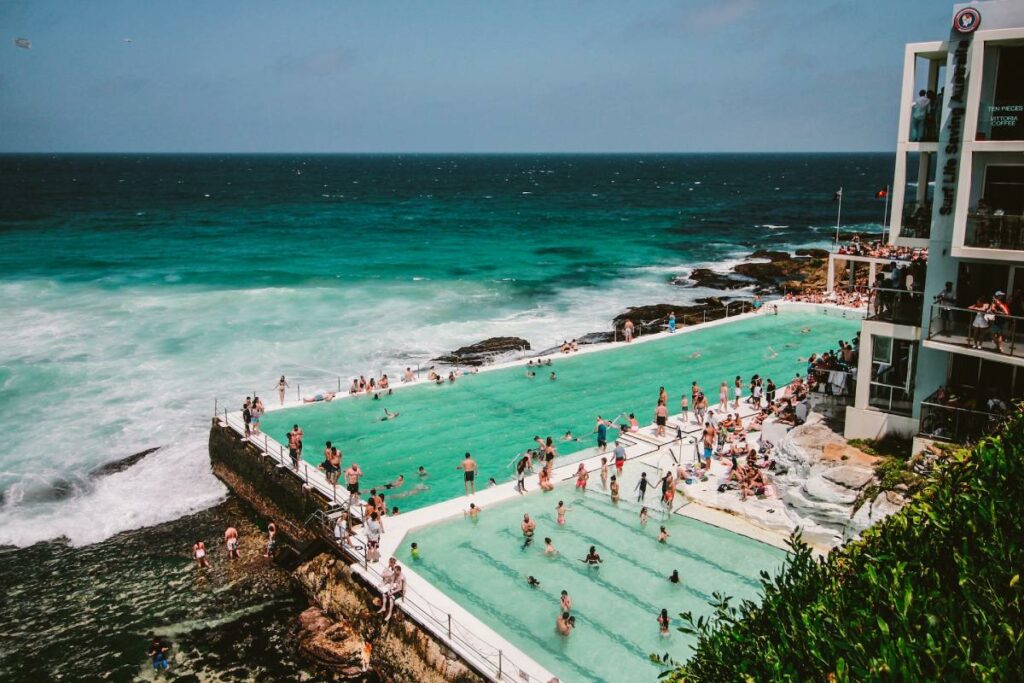 Visit a small town
For a good reason, small towns are often the best places to visit in Australia. They tend to have a more relaxed atmosphere than larger cities, which is nice if you're looking for some quiet time away from the hustle and bustle of city life.
Plus, many small towns have histories that date back to colonial times or earlier (and are therefore full of culture), as well as great restaurants and pubs where you can enjoy delicious food and drinks!
It's also worth noting that many small towns make excellent places to stay, like this hotel in Narrogin. One of our favourite ways of experiencing Australia is by renting an Airbnb apartment in one of these charming communities. The best part? You'll get better rates than if you were staying at an expensive hotel chain!
Take helicopter flights
Another one of the fun things to do in Australia is take Perth helicopter flights. You can do this over the Great Barrier Reef, Uluru, the Blue Mountains, or even Sydney Harbour Bridge!
If you're a bit nervous about flying in a helicopter, don't worry. Most people enjoy it, and they are safe. Most helicopters also have an excellent safety record, so there is nothing to worry about!
Explore Tasmania
Tasmania is a beautiful state with many fun things to do and see in Australia. It's also known for its food and wine, which are some of the best in the country. If you're planning a trip Down Under, check out Tasmania!
Attend Adelaide Fringe- the second-largest Fringe festival in the world
The Adelaide Fringe is the second-largest Fringe festival in the world, and it's held every February. It's a celebration of the arts, with over 1,500 shows across 120 venues and over 100 locations.
Adelaide Fringe is a great way to experience this beautiful city; you can visit any venue or event for just $12 per ticket, or $10 if you buy tickets online before 9 a.m. on the day of your visit (you can pick up your pre-booked tickets from any venue box office).
The range of acts includes comedy, cabaret, theatre, and much more; there are even some free shows! If you're looking for fun things to do in Australia, then I recommend seeing Adam Hills at his Show & Tell (his show was recently voted the best one around).
Plan a trip to Hobart
Hobart is the capital city of Tasmania, Australia. It has a population of about 210,000 people and is a great place to visit in Australia. You can take day trips from Hobart to Port Arthur or Mount Wellington.
You can also go wine tasting at one of the many vineyards in Tasmania. Tourists like to do other things in Hobart, including whale-watching, kayaking, and bike-riding tours around the city.
Explore Melbourne's Laneways
Laneways are narrow, winding alleys between buildings, usually filled with small shops and cafés. They're fascinating to explore and can be found in many cities worldwide.
In Melbourne, you'll find them scattered throughout the city centre—but it's best to start with Hosier Lane, a popular destination for tourists and locals alike because it draws so much attention from photographers who want to snap photos of its vibrant murals.
Take a trip to the Pinnacles Desert.
The Gascoyne region in Western Australia is home to Pinnacles Desert National Park, a great place to go camping, hiking, and rock climbing.
The park has various walking trails that range from easy walks for beginners to more challenging hiking trails for experienced hikers. If you're not into hiking, there's also a rock climbing wall where you can practice your skills before heading out into the wilderness.
While there are no accommodations within the national park itself, there are nearby accommodation in Ledge Point or many hotels where you can stay. There are also guided tours available if group tours are more your alley than solo exploration!
Explore Port Macquarie's Coastal Walk
This 2.5-kilometre walk is perfect for anyone looking to exercise, see wildlife, and enjoy the beautiful ocean views. You'll see koalas in the trees while walking through various parks, making this trip great for families with kids. If you want an extra challenge, try doing it at night!
While this is an excellent place to start your trip, many fun things to do in Australia, in Port Macquarie can be just as fun and exciting!
Visit Cradle Mountain-Lake St. Clair National Park and let its beauty take your breath away.
Located in the Cradle Mountain-Lake St. Clair National Park, it is the highest peak in Tasmania and a World Heritage Site. It is also a popular tourist destination with its breathtaking views of waterfalls and lakes, which makes it an ideal place for hiking and camping.
If you are looking to spend some time outdoors, this park would be the place to go!
Australia is full of fun and cool things to do
Australia is an excellent place to visit, and there are many things to do. There are so many things to do that you can't see them all in one trip. Some say that Australia is like a country full of fun and cool things to do.
Conclusion
You can't go wrong with any of these destinations, but we recommend you choose one or two and spend some time exploring. You won't be disappointed!
Also Read:
Amazing Beach Town Destinations In Australia
Backpacking Australia on your gap year with little money!