Whether you planning a family holiday or a travel adventure, traveling around the world is always exhilarating. Traveling allows you to discover new destinations, traditions, and cultures, meet different communities, and have new experiences in life.
Many of us usually travel to enjoy adventures like bungee jumping etc. while others utilize the duration to relax, taking pleasure of different cuisines or getting aware of other country's history.
Your reason for the travel might be anything, but staying safe must be your priority. There are always risks involved with the journey. After exploring any part of the world, I have learned a lot about staying safe in any condition during travel. Here I recommend some essential safety tips to avoid trouble on the journey.
Travel with Safety
Make yourself aware of your destination
It's important to learn about the destination you have chosen to travel in. Make yourself aware of the traditions and culture that will give you knowledge about dress codes, and the behavior of people at that location. It will keep you away from causing offense or getting needless or unnecessary attention.
If you know someone in the country or region you are willing to travel then its good to take their help and ask for essential advice. They are the ones who can make you aware of the local conditions, traditions, customs, and cultural expectations of people from overseas travelers.
These all things you must take into account. Anthony Constantinou says, "This is especially helpful for the destinations where the long history of turbulence or natural disasters or intense climate takes place."
Don't forget any essentials during travel packing
You should always make a checklist for packing essentials. Do not pack unnecessary things, give priority to highly valuable or irreplaceable items you need during the whole journey. Apart from clothes, toilet essentials, and other everyday requirements, you should also keep things that make you comfortable during travel.
Make sure you have your regular medication. Prescribed medicines must be properly labeled and they should not be subject to any particular rules. If possible then always visit your medical advisor before traveling as it will assure that you are fit to travel and explore any destination.
You should take your first aid kit, sunscreen, and other protective items according to your destination.
Don't forget to take images or scans of travel documentation essential in case they get lost or stolen. You can save these images on your email that you can easily access anywhere. Some of the essential travel documents are passport, visas, driving license, contact details, medical certificates, and other insurance documents.
Always Prefer Safe Travel Booking
Many reputed travel service providers offer a wide range of services that includes tracking and advice for traveler throughout the journey. Even they provide apps for travelers that provide customer support 24/7, which can turn out helpful in any difficult circumstances.
If you are making travel arrangements on your own then always prefer licensed taxi drivers. Don't allow the driver to drive unsafe or use a mobile, try not to distract them while driving. Always wear seatbelts and avoid taking night drive, if possible.
When abroad, check in with your friends, family, or your department frequently. You must make them aware of your traveling route so that they know where you are and how you can be contacted. In case you change any plans then drop a message to close ones.
Maintain safety and security by your own at an unknown destination
Always be aware of your surroundings, don't act smart to get unnecessary attention, do not prefer carrying expensive items such as jewelry or watches, keep your phones out of view.
Avoid carrying large amounts of cash, use digital payment modes, and carry a wallet that holds some money for immediate expenses.
Do not use ATMs in the streets or outside regions. It's good to use machines, which are placed inside banks or malls. Be alert while entering your pin. Take cash rapidly and getaway.
In case you are traveling alone then don't visit quiet or dark areas.
Always choose safe and secure accommodation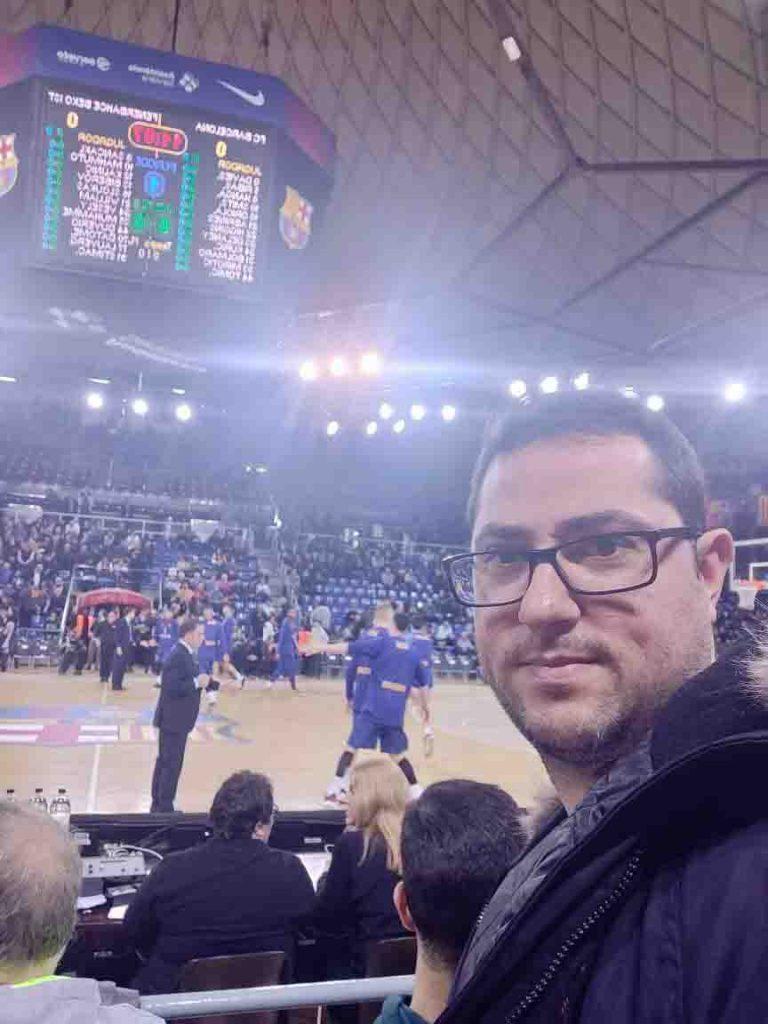 Rules to run hotels, penthouses, guest houses and other kinds of accommodation generally differ in all countries. In terms of safety standards, security, fire alarms, or hygiene, you must consider all these things before booking accommodation. Anthony Constantinou says it is good to conduct thorough checking so that you are assured about the necessary safety, protection, and comfort for your lodging. If you know someone in the region then seek advice regarding proper accommodation. You can explore information online, ask for recommendations, and read review web sites for traveler's suggestions.
Always try to take a room between the 3rd and the 7th floor as lower floor rooms are always easily accessible by the outsider. In most of the places, rooms above the 7th floor do not have access to Fire Service ladders, so at the event of a fire, you will be in danger. Do aware of fire exits in the building. Also, check emergency lights or an audible fire alarm system is there to help you out doing arrangements in case of any fire event.
After arriving in the room, don't forget to check the room telephone whether it is working or not. Dial reception to ensure you are able to contact them easily. Always check windows, doors etc. to ensure they are working properly. Don't hesitate to change the room, if you find any problem in the door shut.
Avoid places where violence is a probable threat. In case you are directly booking your accommodation then you have less chance to check the accommodation prior to your arrival, but you should do it and cancel the booking if you find any trouble. Though making alternate arrangements might take time and money, but it will offer great comfort and a relaxing mind throughout your journey.
Be aware of what you eat and drink
Do not forget to check water supplies whether it is safe to drink or not. In case you are unsure about the water purity, call the staff immediately. Avoid drinking alcohol or consuming unhealthy food as they can cause stomach ache, vomiting, and other health troubles that indirectly ruin your whole trip.
Wherever feasible, it's important to avoid eating street food, particularly if you are allergic or intolerant to any nutrient. Don't take drinks or gifts from strangers, as you can't read the mind of everyone, why they are behaving so nice and kind to you. Always believe your instincts; if something is happing wrong or you are feeling uneasy then try to avoid indulging yourself in a difficult situation.