A bike trip is probably at the top of your to-do list if you are an adventure seeker. The thrill of the bike trip, whether solo or in a group, is exciting. Experiencing the bright blue sky, meandering terrains and the wind grazing your skin while riding a bike is beyond comparison.
Nowadays, solo trips have become a big craze among bikers. You can get on your bike and take it wherever the road leads. But with proper planning, you can make a solo bike trip all the more enjoyable.
Excited about your first solo bike tour? Here are some useful tips to get ready.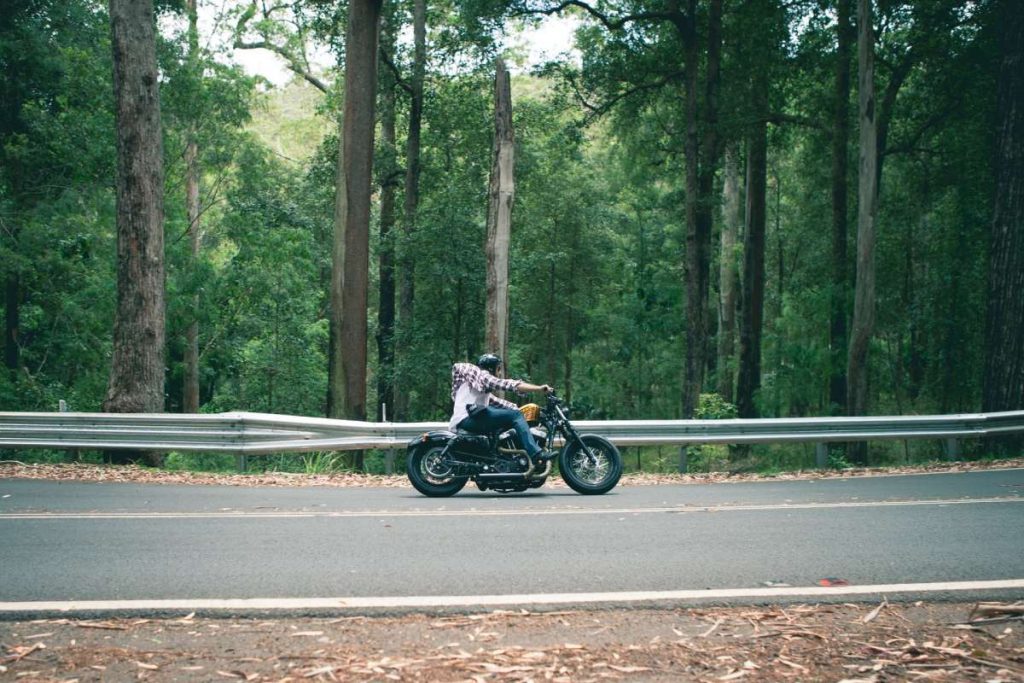 Prepare your Bike
The most essential thing before you set out on the adventure of your life is to get your bike ready for the solo trip. Check the overall condition of your bike and ensure that it is safe and comfortable for a long journey.
Look for the scope of improvement or modification in different parts such as seat, handlebars, and so on. If anything needs to be replaced, take your bike to the local service center and get it upgraded. When you take your bike for servicing, ask the service provider to add better headlights and guards on the sides so that you can ride it safely at night.
Pack Light
Unlike a four-wheeler, your bike doesn't have a big trunk. Thus, always be particular about what you pack. A range of motorbike luggage is available in the market, and we urge you to buy a suitable one to accommodate all your essentials.
Choose your luggage for a bike trip such as soft fabric bags, backpacks, tank bags, tail bags, and other easy-to-carry options. Do not overpack your luggage. Roll your clothes instead of folding them as it creates more room for other stuff.
Dress Properly
Your solo bike trip is going to be a long journey. Hence, you must dress appropriately for it. Look for all the essential biking gear such as ankle boots, riding pants, riding jacket, as well as a full-face helmet. Do not hesitate in investing in a good-quality helmet like Fox Helmets as they provide extra protection against all the mishaps.
Add more protection gear to your biking essentials, such as elbow guards and knee guards. Do not wear gear too loose or too tight, as it may lead to discomfort when you ride your bike.
Know What to Pack
Apart from packing lights and choosing the right luggage, you must also know what to pack. Traveling solo on a bike trip may sound exciting, but it is equally challenging.
Some of the essentials you must pack on your trip include a handy toolkit with the tools like hex key, screwdriver, nudge bar, knife, pliers, a flashlight, flat tire remedies, rain gear, towels, a water bottle, and a first aid kit.
Learn the Route
Before you leave for this bike trip, it is vital to educate yourself about the route. Always research the route that you are going to cover. Get a fair idea about all the directions. Today, advancements in technology have made it possible to find remote routes with great ease.
If your GPS device doesn't work because of a poor network or low battery, do not hesitate to seek help from passers-by or other motorists to find the right routes. It will help you save time.
Takeaway
The tips, tricks, and guidelines listed above will help you make the most of your solo bike trip. Once you tick all these boxes, nothing will stop you from enjoying this once-in-a-lifetime experience.
Also Read:
Best Mountain Bikes In Montana
5 Ways To Easily Carry Your Bike Wherever You Go
Best Bike Trails To See Fall Foliage Along The California Coast