Best Things To Do In Fresno
It is situated towards the middle-center of California, Fresno is a great place to visit and plan a vacation because of its location.
You can also drive a little to get to Los Angeles, San Francisco, Yosemite, and Sequoia National Park.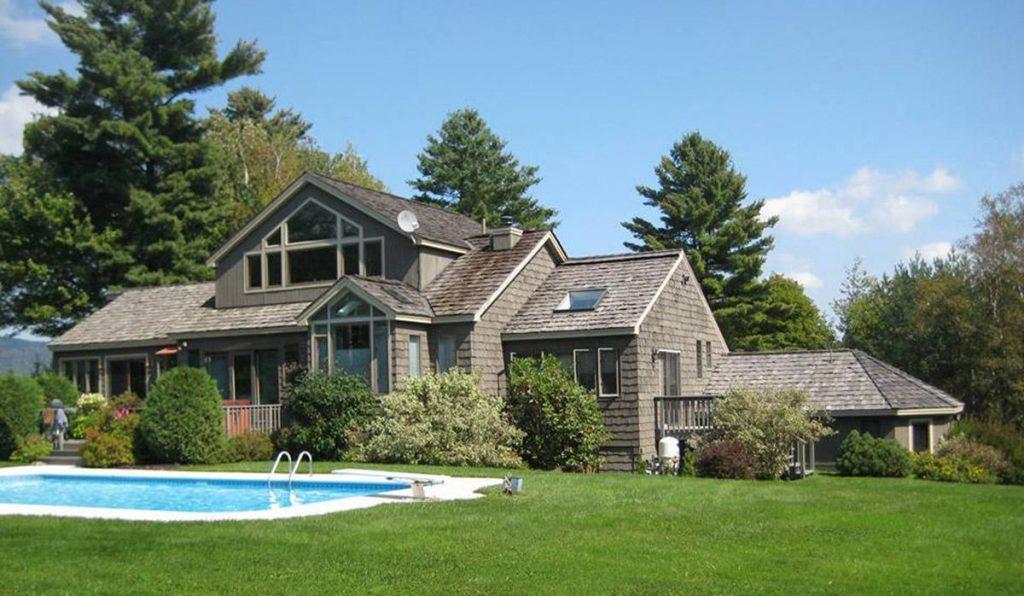 While you're in Fresno, however, the various neighborhoods, museums, and theaters are historical and must-see spots that are bound to keep you busy for the majority of your visit.
Keep reading to learn about the best things to do in Fresno!
Walkthrough Downtown Fresno
Downtown Fresno contains the largest amount of historical buildings throughout the entire city, dating back as far as the 1800s.
If you're a history buff, you'll want to view the Fresno Water Tower, the Bank of Italy Building, the Pacific Southwest Building, the San Joaquin Light & Power Building.
Many other buildings built before World War II have since burned down or been demolished, but on a nice day, it's pleasant to walk amongst the historical buildings that are still standing and see some of the public art available on the streets.
Address: 845 Fulton Mall, Fresno, CA 93721
Visit the Fresno Chaffee Zoo
Especially if you visit Fresno with any little ones in tow, the Fresno Chaffee Zoo is a highly rated attraction for the entire family.
The zoo is open every day from 9 am to 6 pm, and one hour later, on Fridays until 7 pm. Ticket prices are very affordable, ranging from 5.50 USD to 10 USD.
It's home to more than 100 species of mammals, birds, amphibians, and plants. Some of the zoo's main attractions include the African Adventure, where you can view cheetahs, African elephants, giraffes, or Stingray Bay, where you're allowed to touch and feed stingrays for a small additional fee.
Address: 894 W Belmont Ave, Fresno, CA 93728
Catch a Punk Rock Show at Strummer's
This Fresno institution is for the punk rock music lovers who enjoy live music and entertainment. When in this part of California, consider making plans and seeing a punk rock show at Strummers.
The establishment named after The Clash' renowned punk rock visionary, JoeStrummer, this resto-bar, and the club is surrounded by a cultural community that enjoys this unique yet classic type of music genre.
Catch daily shows and events like the Monday Mixer with music and art musings and the Tuesday night karaoke session which groups reserve very early.
Entrance is free, and guests will be given a chance to enjoy one of a kind drinks from the bar like their topnotch White Riot cocktails, Spanish Bomb cocktails, and even their authentic beer, the Belgian Style Golden Ale.
Bop your head to the best punk rock tunes, enjoy your fine cocktail, and dance your night away at Strummers.
Address: 833 E Fern Ave, Fresno, CA 93728, United States
Opening Hours: 5:00 PM to 2:00 M, Tuesdays to Saturdays; 12:00 PM to 12:00 AM, Sundays, Closed on Mondays.
Catch a Classic Film at the Visalia Fox Theatre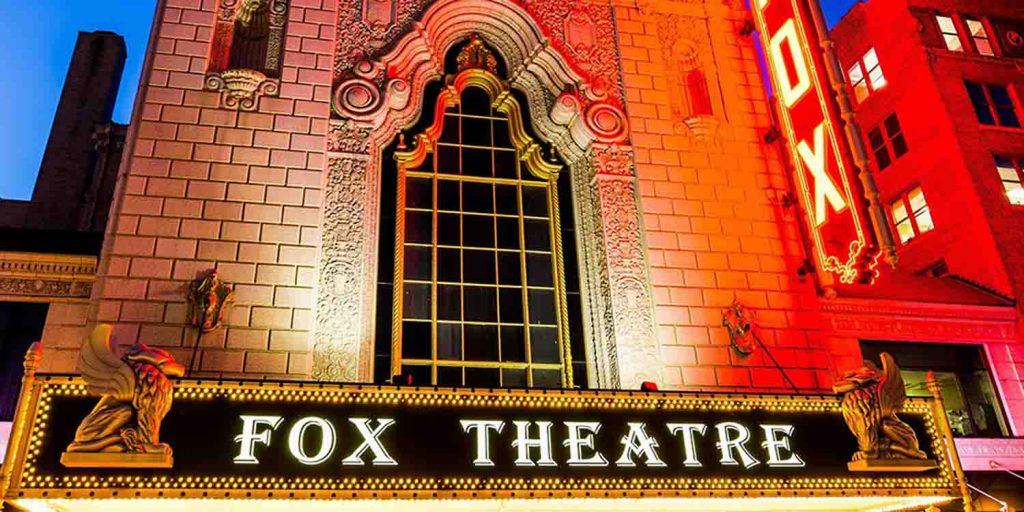 California is all about the sun, beaches, Hollywood glitz, and glam, as well as the historic entertainment background many people have grown accustomed to.
As early as 1930, Fresno has had its fair share of visitors from all over California for they are the premier destination for arts, old Hollywood, and cultural entertainment.
This historic movie theatre is managed by a set of volunteers who stands as the Board of Directors known a the "Visalia Friends of the Fox Theatre."
This age-old institution continues to host classic and modern movies to date some of which include classics like the original Miracle on 34th Street (1947), M.A.S.H. (1970), and The Big Lebowski (1998) among many iconic others.
Address: 300 W. Main St. Visalia, CA 93291, 559.625.1FOX (1369)
Opening Hours: 12:00 PM to 6:00 PM, Tuesdays to Fridays
Price: 5 USD to 99 USD
Visit the Historic Meux Home Museum
If Downtown Fresno didn't do it for you, you're sure to get your history fill at the Meux Home Museum.
The two-story, victorian-style 1890's home is itself something to marvel at, while the staged indoors will give you a feel for the history of Fresno as well as what it was like to live in the 1800s.
While most historic museums already make you feel like you're in a different era, the Meux Home Museum authentically submerges you.
The hour-long tours of the museum include a costumed docent that makes you feel like you're simply following them around their own home. Tickets are only 5 USD for adults, 4 USD for juniors and 3 USD for children.
Address: 1007 R Street at Tulare, Fresno, CA 93721
Walkthrough Woodward Park
Woodward Park is the third-largest in the Fresno area and offers a multitude of activities for visitors. Simply take a stroll along the San Joaquin River, or venture into the five-acre (2 hectares)
Shinzen Japanese Garden, which includes a tea house and more than 100 bonsai plants. The park also offers the perfect picnic spot, with six park shelters, one gazebo, and two activity areas.
Address: 2125 Kern Street, #101 Fresno, CA 93721
Dinner and a Show at Roger Rocka's Dinner Theatre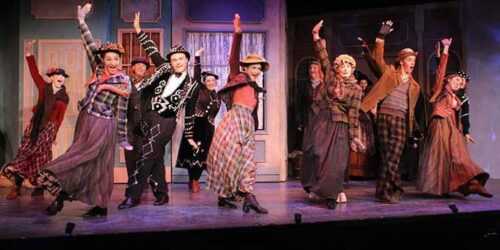 They could dance all night! And they will. Good Company Players' exhilarating production of MY FAIR LADY opens tonight at Roger Rocka's Dinner Theater.
Call 266-9494/800-371-4747 or go online to Roger Rocka's Dinner Theater for tickets. Roger Rocka's is a decades' old theatre known for its superb shows and dining as well as exquisite architecture.
The theatre has produced more than 100 shows, including Fiddler on the Roof, The King and I, Annie, and many more classic favorites.
Executive Chef Eric DeGroot was born and raised in Fresno and makes sure to use local produce in many of his menus, which are made to match each show.
Season tickets at Roger Rocka's range from 90 USD to 270 USD, while individual show tickets are usually 32 USD if you're just seeing a show, and 60 USD for both dinner and a show.
Address: 1226 N. Wishon Avenue, Fresno, CA 93728
Bask in the Beauty of the Iconic Yosemite National Park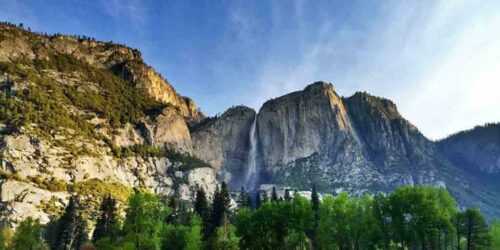 When in California, and after a more nature-filled itinerary, a must add to your list is the iconic Yosemite National Park. This nature park is one of California's most popular attractions, with over three million visitors annually.
Yosemite also happens to be tagged as a UNESCO World Heritage Site which covers a vast 3.026 sqm (747,956 acres) which extends all the way to the Sierra Nevada Mountains.
Yosemite's remarkable granite cliffs and beautiful waterfalls are what's often visited when in California, as well as the multiple trails that adventure seekers hike or trek for an active day out in the outdoors.
See this world wonder and experience the mountainous beauty first-hand as travelers alike make their way into Fresno.
Address: Califonia, USA
Opening Hours: 12:00 AM to 11:59 PM, Sundays to Mondays
Price: 20 USD to 80 USD
See a Show at the Warnors Theatre
The Warnors Theatre is a historic venue located in downtown Fresno, often presenting a variety of musicals and children's shows.
It is a 2,000-seat venue that originally opened in 1928, and is also well known for its historic pipe organ that was installed with the original structure, also in 1928.
In addition to musicals and plays, the theatre often puts on movie series and comedy shows. The venue is also available for special events and weddings.
Address: 1400 Fulton St, Fresno, CA 93721
Visit the Fresno Art Museum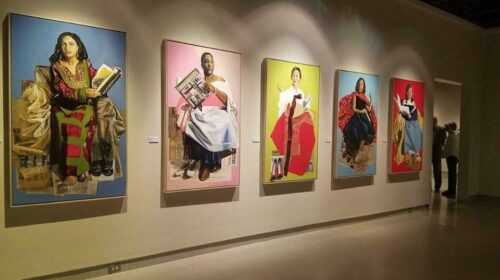 The Fresno Art Museum may be small, but it has quite the offering of pieces and exhibits that everyone can find joy in.
If you happen to be visiting Fresno on a rainy day, the museum is a great option to have fun while staying dry.
The exhibits always strive to represent diversity, including something from almost every culture and location.
Past exhibits have included art from the Sikhs in India's Punjab region, the Hmong from Southeast Asia, Mexican and Peruvian cultures and Greek Orthodox iconography.
Tickets are only 10 USD for adults, 5 USD for children 6-17 years of age, and free for children five and under.
Address: 2233 N First St, Fresno, CA 93703
Check Out the Interesting Places Things to do: