Best Romantic Staycation Spots in Tagaytay
Romantic Staycation Spots in Tagaytay, Tagaytay is a small town in the province of Cavite. Situated high up on the mountains, it is regarded as the Philippines' Second Summer Capital.
Next to Baguio, this town gives off a year-round cold climate, which most tourists love. Here in the Philippines, Tagaytay is one of many tourists' favorite weekend getaway spots, mainly because of its close proximity to Manila.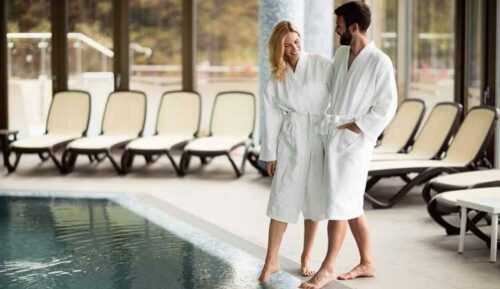 From the city center, it will only take as much as an hour and a half of the drive to get here. Through the years, Tagaytay has also been recognized as the wedding capital of the country.
This is because it's the perfect spot to hold destination weddings, considering the breathtaking panoramic views it offers 24/7.
However, more then weddings, the town has also started becoming a popular honeymoon spot.
A lot of Tagaytay properties are perfect for couples who crave for a much-needed rest and relaxation. With that, here's a list of the best romantic staycation spots in Tagaytay, Philippines:
QiWellness Living
QiWellness Living Spa is set against Tagaytay's incredible natural backdrop that most couples definitely can't get enough of.
There's just really something endearing about the Taal Lake and Volcano that tourists can hardly fathom.
This wellness spa in Tagaytay perfectly complements each corner as it is designed with minimalism, clean lines, an Asian motif, and neutral colors. Couples get picturesque views of nature at every turn and in nearly every corner.
This place is perfect for you and your significant other, who just wants to relax and be one with nature over the weekend.
Avail a couple of spa packages with inclusions of pool and shower use and services like Qireflexology. Finally, cap off the night with a nice glass of wine over dinner in their spa-restaurant.
Tagaytay Highlands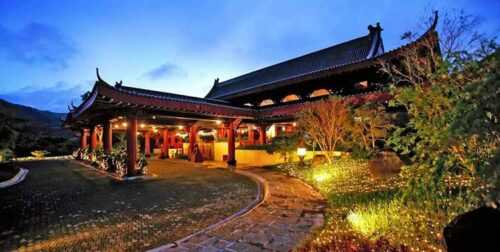 Known as the best mountain resort there is in the country is one of Tagaytay's most prized possessions – Tagaytay Highlands.
Situated on top of mountain ridges, Romantic staycation spots in Tagaytay Highlands is the first mountain resort in the country to offer Swiss cable car systems used for leisure and transportation amidst golf courses.
Not really into R&R? Why not unleash your inner Tiger Woods in Tagaytay Highlands? Tee-off of the country's recognized international golf courses –
The Highlands and The Midlands International Golf Clubs, with 18- and 27-hole challenging golf courses to beat.
After an afternoon of golf, you can head on over to their restaurants, cafes, or bars for some downtime with your partner. Dig in Tagaytay Highlands' sumptuous meals and thirst-quenching drinks.
You can also choose from a wide range of properties where you get to stay over – from condominiums overlooking the beautiful Taal Lake all the way to log cabins!
Check Out Romantic Destinations for Couples:
Canyon Woods – The Peak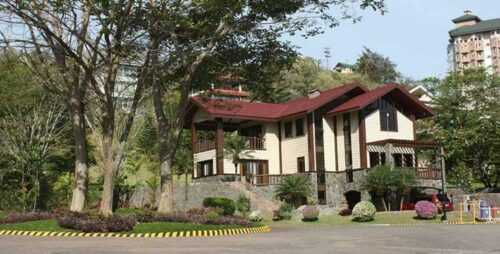 Romantic Staycation Spots in Tagaytay, This is where modern living meets the mountain resort vibe.
Canyon Woods Resort Club in Tagaytay is one of the most recommended places to go to and stay at when you just want to spend unhurried quality time with your significant other.
Along with the delightful scent of pine trees, guests are ushered to well-kept rooms. The resort also features an indoor heated pool, perfect for the Tagaytay weather.
In for some challenge? Then make sure to check out their 9-hole golf course as well. Make sure to also dine in their famous restaurant, The Coffee Shop, which serves the best cuisines from all over the world.
The Peak also has a Fun Center equipped with loads of video game machines, ping pong tables, air hockey, karaoke rooms, a movie theater, and a lot more. Couples will surely get a much-deserved break from the daily hustle and bustle.
Narra Hill
What once was just an attractive wedding venue is now also a popular romantic getaway spot.
Narra Hill is a sanctuary in Tagaytay filled with gardens, a creek, beautiful waterfalls, and a lagoon. This place is very exclusive that it only has about four rooms, all available for booking via Airbnb.
Wake up to a breathtaking morning view with sumptuous breakfast on one side and the love of your life on the other. No need to take long walks just to witness Tagaytay's glorious sunsets and sunrise.
Narra Hill's Kubo Suites are already perfect, equipped with a huge bed, an open-air living space, a private outdoor pool, and a bar that overlooks the beauty of Taal Lake and Volcano.
The Boutique Bed And Breakfast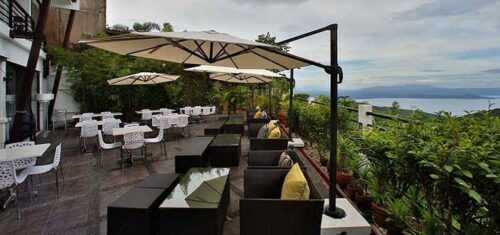 Care for some romantic surprise? The Boutique Bed and Breakfast has the perfect romantic staycation spots in Tagaytay & Romantic Package that allows you to surprise your partner with rose petals scattered all over the bedroom,
complete with candlelights, a big heart-shaped pillow, cake, balloons, grapes or strawberries, and wine, and imported chocolates. It's basically all you could ever ask for.
On top of all those, you also get to wake up to the beautiful view of the lake. The best thing about The Boutique, though, is their powder room.
This room ushers you to countless variations of your bathroom essentials. You can choose your shampoo, soap, and the scent of your room.
Plus, you also get to request for special pillows through the pillow menu for when you want to give your body that extra comfort over the night!
ZEN Rooms Hotel Georgina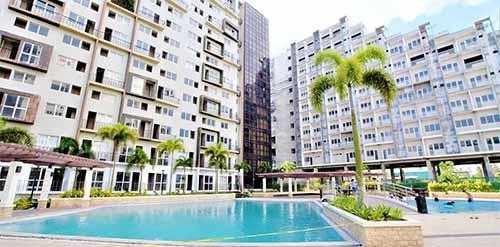 On a budget? That's not a problem! You can still spend some quality time with your significant other, even without the luxury.
ZEN Rooms make it possible for you to get that much-needed relaxation in a peaceful environment while on a budget.
Stay indoors with your partner all day long and binge-watch your favorite shows on their large flat-screen TV.
Care for a swim? You can swim or lounge by the pool on their sunbeds while sipping on delicious cocktails served by the bar.
The next morning, jumpstart your day with the delectable breakfast food they serve and enjoy the pleasant view of the pool and the mountain ridges.
T House Tagaytay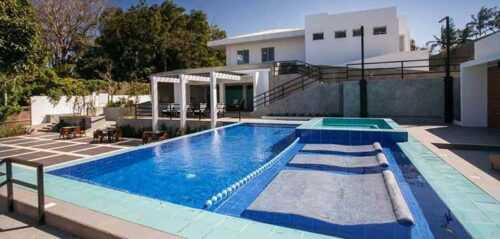 "T" stands for tranquility. Nestled on the more peaceful side of the Windy Ridge, this bed & breakfast offers guests their little corner of tranquility accompanied by nature.
Wake up to the sound of the wind rustling and the birds chirping. This place definitely offers peace like no other.
Disconnect yourselves from the outside world for the weekend as you enjoy their features and amenities, complete with plush beds, hot showers, a TV, and complimentary bathroom essentials.
Cap off your day as you dine in their restaurant that serves delicious Filipino and other Asian cuisines with ingredients locally sourced from their neighboring farms.
Don't forget to drop by their spa and try the in-house massage. This will surely soothe not just your body, but your soul as well.
As a bonus, if you and your significant other are fur parents, then your fur babies are most certainly welcome to join you!
Wrapping Up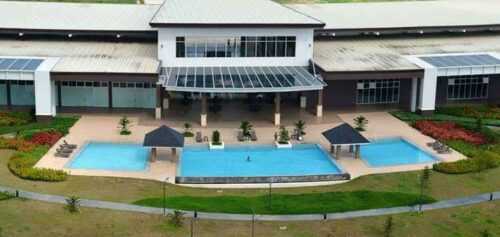 Romantic Staycation Spots in Tagaytay, Working hard on the weekdays should call for occasional withdrawals from the stressful city life every once in a while.
To make it even better, take your significant other with you and enjoy a weekend of nothing but rest and relaxation!
Tagaytay City in the Philippines is one promising town that could offer both of you quite a wide range of activities –
from triggering an adrenaline rush to food tripping, down to unwinding and getting to treasure unhurried time together. So make sure to consider Tagaytay on your next couples' trip!
Check Out other Destinations for couples: