Most Popular Indian Festivals Celebrated by Foreigners
Indian Festivals Celebrated by Foreigners, India is undoubtedly known for celebrating a maximum number of festivals and events in a year.
All these festivals are celebrated with great warmth and delight by the whole country.
There are some famous Indian festivals that attract foreigners as well towards their celebration due to the increasing level of tourism and migration.
These festivals have become a great source of happiness and unity between Indians and people from other countries too.
So, e-visa India is presenting a list of top 8 festivals that attracts foreigners the most:
Diwali, The Festival of Lights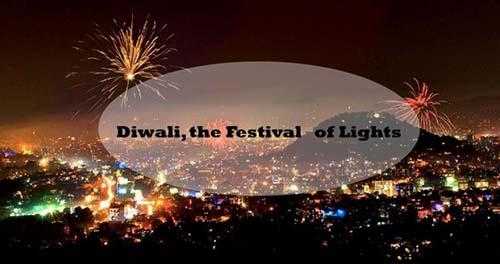 Indian Festivals Celebrated by Foreigners, Diwali is certainly the most popular among all the Indian festivals.
This festival of lights is celebrated with huge joy all over the country by the people of almost every religion.
It is celebrated by distributing sweets among friends and relatives and decorating houses with different kinds of lights and diyas.
Goddess Lakshmi is worshipped on this auspicious day. According to Hindu Mythology, it is believed that Lord Rama returned back after 14 years of exile to his home in Ayodhaya.
Lightning of firecrackers is the main attraction in Diwali celebrations, especially for children and young adults. Diwali's date varies from year to year as it is based on the lunar cycle.
So being the most lively and brighter event of the year, this becomes a special attraction for children and also tourists.
Holi Festival, That Adds Colors to Your Life
Holi, the second most popular festival in India is a festival of colors. The history of the Holi celebration varies in Hindu Mythology.
The most famous of them is the victory of Prince Prahalad over Holika is celebrated as the victory of good over evil. Vrindavan and Mathura have the best Holi celebrations in our country.
The massive crowds celebrate Holi by splashing colored powder and water at each other. Just like Diwali, there is no fixed date of Holi celebration as it also depends on the cycle of the moon.
It is believed that the colors of Holi bring colors and happiness to your life. Thus, this festival has a great place in the hearts of Indians and tourists as well.
Durga Puja, A Festival That Shows Motherly Power
Indian Festivals Celebrated by Foreigners, Being the most popular ten days festival of Kolkata, it remarks the victory of Goddess Durga over Mahishasura.
It also emphasizes the victory of good over evil. Goddess Durga denotes the feminine power and warrior aspect of divine mother love.
It is said that during these ten days, the city of Kolkata becomes the world's biggest open-air art gallery as it is as much an art festival as a religious celebration.
Goddess Durga idols are made with clay and placed in the pandals (canopies). Each night of the festival, the crowds visit the highly decorated pandals that show an immense level of artwork and creativity.
On the last day, the statue of Goddess Durga is immersed in the River Hooghly. This precious work of art is the main reason behind tourists' interest in this beautiful festival.
Check Out the Amazing Places and Apps in India:
Camel Fair, Pushkar
As suggested by the name, Camel Fair, Pushkar is one of the largest Camel Fair in the world that is celebrated in the month of November every year.
The tiny desert town of Pushkar is famed for its beautiful lake nearby The Brahma Temple, which is only one in India.
A huge number of camel traders come to Pushkar during this festival to buy, sell or trade camels.
The main attractions of this festival are the camel race, cultural shows, longest mustache competition, handmade handicrafts and jewelry, a cricket match between the local Pushkar club and the tourists and much more.
However, it does not hold that much importance it once had and turned into more of a tourist attraction.
Ganesh Chaturthi, Also Known as Vinayak Chaturthi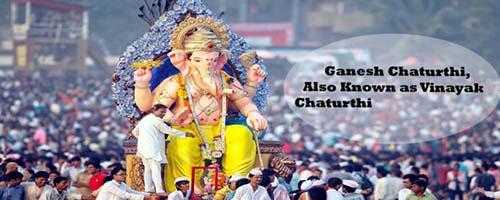 Indian Festivals Celebrated by Foreigners, Lord Ganesh is the symbol of prosperity, good fortune, and auspicious beginnings.
On the occasion of the birth of Lord Ganesh, this festival is celebrated for eleven days all over the country but it is most popular in Maharashtra.
Beautiful clay models of Lord Ganesh are made to be worshipped during these 11 days and on the last day of this festival, the clay model of Lord Ganesh is immersed in the sea by the crowd which is also known as Ganesh Visarjan.
Music, dancing, and feasting are the main attractions of this festival. Ganesh Visarjan is said to be truly a spectacle to behold for the tourists.
Onam, A Grand Carnival
Indian Festivals Celebrated by Foreigners, The biggest cultural and harvest festival of South India is named as Onam.
It is celebrated for 10 days to celebrate the homecoming of the most loved King Mahabali. One can see the rich culture and heritage of Kerala on a big level during this festival.
During these 10 days of celebration, people wear traditional outfits, prepare the meal of about 13 dishes (popularly known as Onasadya) served on the banana leaf and decorate their houses with Pookalam (flower decorations on the ground).
The key attractions of this festival are snake boat race, the clap dance (Kaikottikali), Kathakali dance and Pulikali procession.
Foreign tourists come in large numbers to cheer up the boatmen and be a part of such a grand carnival.
Dussehra, Also Known as Vijaydashmi
Indian Festivals Celebrated by Foreigners, One more remarkable victory of good over evil is celebrated on Dussehra.
This 10 days festival is celebrated to witness the victory of Lord Rama over Ravana to free his wife Devi Sita.
It comes 20 days before Diwali and is a major tourist attraction. This festival is most popular in the region of North India.
For 9 days the whole life story of Lord Rama is depicted through plays and dramas, which is also known as Ram-Leela.
On the 10th day, huge statues of Ravana, his brother Kumbhkaran and his son Meghanath are burned which are filled with firecrackers.
Fairs are organized at different places to showcase the plays on the life of Lord Rama and Ravana. People can enjoy the mind-blowing amusement rides, games, and variety at the fair.
Guru Nanak Jayanti
Another popular festival known as the Guru Nanak Jayanti is celebrated in North India to celebrate the birth of Sri Guru Nanak Dev Ji (the 1st Sikh Guru).
Guru Nanak Dev is known for his kindness and letting people know the real meaning of humanity. The celebration rallies are organized to express the happiness on the occasion of his birth.
The community meals (langar) are distributed during these rallies and these meals are also prepared and served in the Gurudwaras.
One can see many cultural performances and stunt events in these kinds of rallies. Each and every town of Punjab celebrates this event with utter joy.
Every street is decorated with lights and flowers. A variety of meals is the key attraction of this festival and it is very easy to draw the attention of foreign tourists in these kinds of events.
India being famous for unity in diversity, the celebration of these festivals in India proves this statement to be absolutely true.
So If you are planning any trips to India, you can apply for an e tourist visa India and celebrate these amazing festivals and fall in love with this diverse but beautiful culture.
Useful Travel Places In India: