How to apply for an e-Tourist Visa?
Tourism in India has expanded a lot in recent years and every region in India contributes to the exuberance. To visit the awesome, beautiful and holistic country, you need to benefit from the Indian government scheme of e-tourist visa.
The diversity of the Indians is reflected through cuisines, traditions, festivals, customs, art, dance, religion and more.
India has so much to offer, you can choose to go see mountains, deserts, green fields, snow, and more. India has all kinds of terrain in the country, one country is filled with so much diversity.
One can almost enjoy anything they might want and experience it with Indian traditions. One can go and enjoy the best things such as paragliding, snowboarding, trekking, and more.
India has so many UNESCO sights to visit such as Red Fort in New Delhi, Taj Mahal in Agra, Fort in Jaipur and more. Yes, India had a rich history, go and experience it first-hand.
If you want to experience the exuberance of this kind, you must travel to India and experience it first-hand.
To visit the awesome, beautiful and holistic country, you need to benefit from the Indian government scheme of e-tourist visas.
It was started way back in 2012 and since then the number of tourists has increased. People who are looking to apply e-tourist visa India need to know a few important things before.
Here are the things, you need to know about the Indian visa process before applying for it.
Importing Things to Know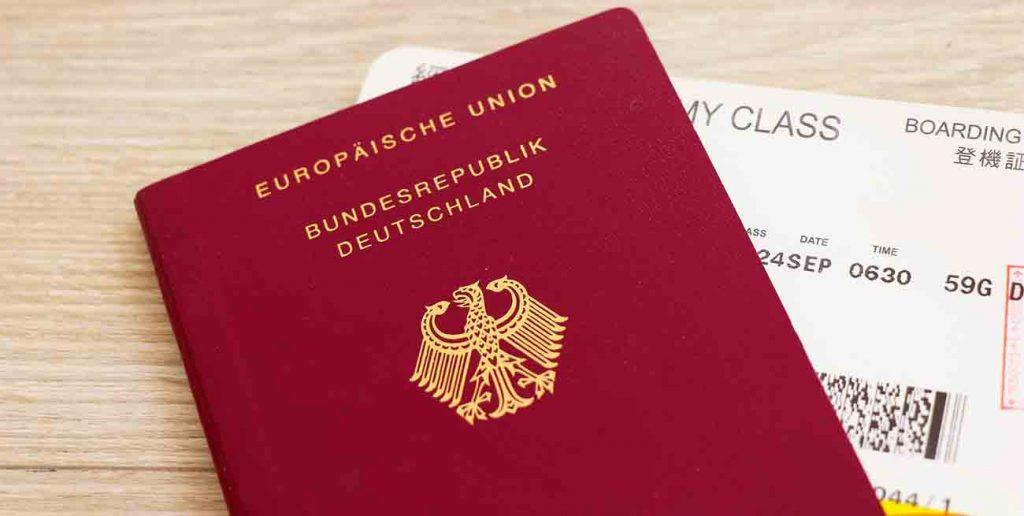 First, you must know that the people from 169 countries can apply for e-visa using their official website. The list of countries is on their official website, check that out to see if your country is on the list.
If you are eligible to apply e-visa, they must possess a valid passport to enter the country. And the passport must be valid for at least six months from the date of arrival India. It also needs to have at least two blank pages for the stamps.
The travelers must have onward journey tickets and sufficient to make their stay comfortable in India.
People with Pakistani passport or of Pakistani origin need to apply for a regular visa.
People with official or diplomatic passports are not allowed to apply for e-visa to India.
Every individual must have a separate passport to apply for an Indian visa.
E-tourist visas cannot be extended while you are in India.
E-tourist visa comes with one month, one year, and five year validity period. You can choose it while filling out the form in the first step. The cost of the visa will depend on the validity and type of visa you want to apply for.
There are two options normal and urgent, which has 7 and 4 days of processing time respectively. So, you can apply for urgent processing, if you need to get the visa in 4 days but the cost of the visa will increase significantly.
Your e-tourist visa cannot be changed to anything else, you will have to reapply to another category for that.
Documents
You'd need to upload a few documents to apply for an Indian e-tourist visa.
Scanned copy of the passport bio page and last page in PDF format.
Full view, eyes open, front-facing passport size photo in a plain or white background.
Other travel documents (such as local sponsor letter, the letter from an institute or a company) if required by the authorities.
May have to present a copy of the previous visa (if applicable in your case).
So, if you are eligible and have all the documents needed for the visa application, here is how you can apply for it.
Apply for e-tourist Visa
To apply for an e-tourist visa, you need to follow these steps carefully.
First, you must open indianvisaonline.gov.in and click on the e-visa link.
Then, click on the link 'Apply here for e-visa' from the menu located on the bottom of the screen.
Then, you need to fill out the details like email, name, age, sex, phone, etc. You'll also need to select the visa type and validity in this step. Choose the visa processing type as well in this step to get the visa in time.
Once it is done, click on the Next button and upload the required documents such as passport, photograph, and other required travel documents.
After that, you have to pay the visa fee in the next step using debit or credit cards. There will be a lot of payment gateway options, choose according to your geographical location.
Lastly, you need to submit the visa application and wait for ETA to arrive in your email inbox.
They will send the e-visa (ETA) to your email inbox, take a print out and present to relevant authorities upon immigration check. Electronic Travel authorization is an electronic visa that is required to get your visa stamp on the passport.
So, these are the steps you need to take to apply e-tourist visa to India. Read the requirement thoroughly and prepare yourself before going to the application link.
Related Article: