Best Destination for Tourism in Middle East
It is no doubt that Dubai is the best destination for Tourism in the Middle East. It is a city in the United Arab Emirates that has been transformed into a dynamic tourist centre within a few decades.
In the 1940s and 1950s, the population of the country was approximately 40,000. In the 1960s, the city discovered black gold, which they had to employ foreign workers into the city to execute numerous projects (minerals and raw materials).
In 2000, the country has a financial market, and in 2007, the country started having a geometrical increase in its financial market.
This also affected its Gross Domestic Product due to foreign investors coming to invest, and buying large properties. The city lies in the eastern part of Arabs.
Dubai has been known to make a good sum of money from Tourism. Their goal for 2020 is to attract more than 20 million visitors.
Dubai is no more a mere settlement due to lots of luxuries that have made the city attract tourists from several countries.
The Middle Eastern city has numerous gigantic buildings that are mind-blowing and fascinating to the eyes.
There are exciting buildings in Dubai such as Dubai Fountain, Dubai Mall, , Burj Khalifa, which is the tallest building in the world, etc.
These are attractive places or sites in Dubai. We are going to see the various reasons Dubai is the best destination for tourism in the Middle East.
Why is Dubai the Best Destination for Tourism in the Middle East?
The following are the reasons Dubai is the best destination for tourist who wants to have fun:
Burj Al Arab
This is a 7-star hotel with lots of facilities inside for tourists to have a comfortable stay when they visit Dubai. It has the shape of a sailboat that makes it stands out in terms of structure and edifice.
It has a high price based on the different pieces of equipment that are inside the hotel.
This building appears in almost TV content that is produced in Dubai. It is a place to take pictures with family, friends, lovers, spouses, etc.
Surfing the Dunes
This is another best destination for tourism in the Middle East one can tour round to have that excitement, and the sand has a red and gold color.
Tourists can use a safari jeep to take a long ride on the landscape of the desert.
This desert sand comes like a mountain with a slope that is undulating. The surfboard can also be used to take a ride down the dune or slope of the sand.
Dubai Fountain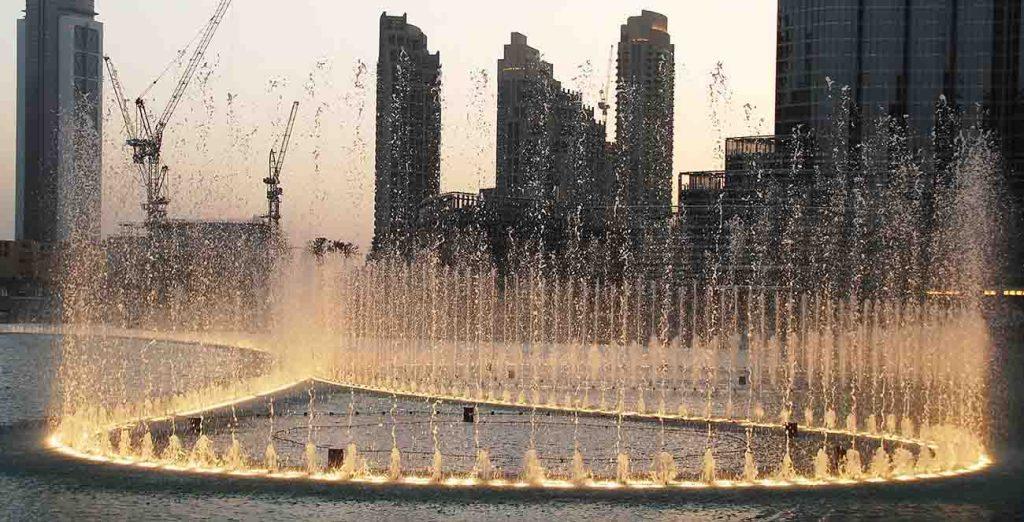 The Dubai fountain is a beauty to behold for fun-seekers, and it occupies a 30 man-made Burj Khalifa Lake.
It will surprise you to know that this water fountain has been illuminated with colorful light that adds aesthetic to it whenever its shooting water sprouts.
The water moves in a synchronized pattern or rhythm in line with a piece of music that is being played.
The water has a height that can be compared to a 50-story building, which allows people in neighboring buildings to capture it.
Check Also:
Wild Wadi Water Park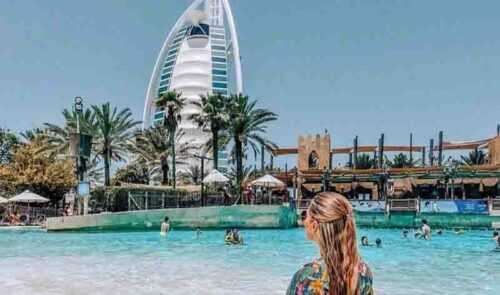 This is also the best destination for tourism in the Middle East. This water park comes with waves that make boat ride enjoyable and pleasurable.
Wild Wadi Water Park has 30 water rides for tourists. While riding your boat, the water park emits water splashes that can add to the funfair.
It has been well built to create an enabling relaxation center. Another key thing to know is the fake thunderstorm that has been created to make it sound real.
Skiing Centre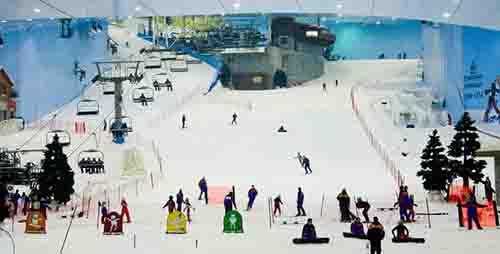 This skiing center contains snow for people to ski on it. Tourists can ski up to 400 meters, and this is incredible for people to believe it.
The center has been constructed in the form of a slope for family members and tourists from different countries to have an awesome encounter.
If you don't fancy skiing, there are other options which are available such as snowboarding and inner tube riding. One thing to have at the back of your mind is they are not for free.
Soul Market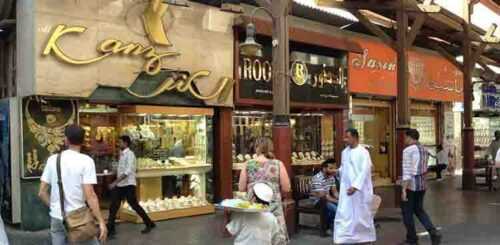 If you are a lover of jewelry, especially gold pieces of jewelry, you can get them here. Any form of jewelry such as necklace, bracelet, anklet, and earrings can be found here.
Gold that is being sold here is pure and refined that can stand the test of time.
People who are into selling of gold do come here to buy different gold jewelry and take it back to their various countries for sales. This market has been in existence for a long time.
Cultural Activities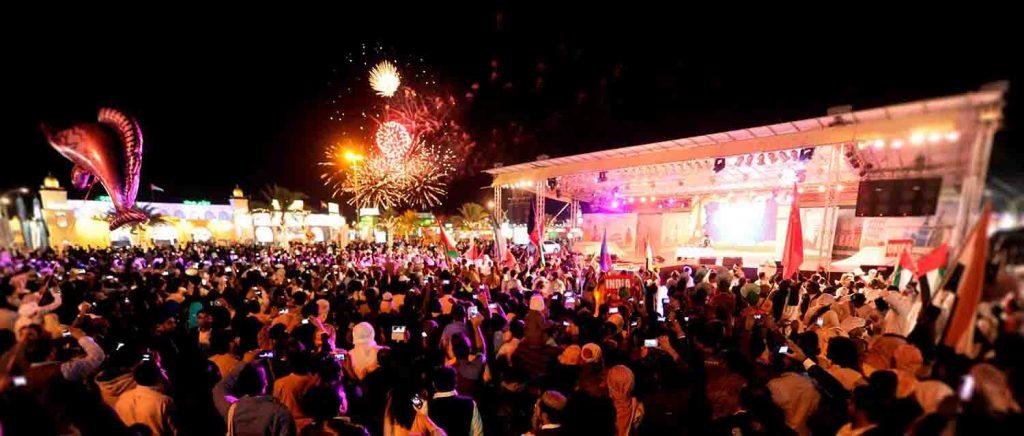 This city has been named the cultural capital of the Middle East.
There are different festivals that are being held in this city such as Hindu, Halloween, dance festivals, music concerts, Dubai Jazz festival, Food Festival, Film festival, and Art Festival.
These are festivals that have been incorporated with the numerous cultures in Dubai.
The Dubai Shopping Mall
This is a complex mall that can be accessed from various areas when once you find your way to Dubai. You can use up to 24 hours to tour around this mall due to how big it is.
Foreigners from other countries come here to shop for different things such as fashion, cosmetics, electronic gadgets, and other things.
The mall has different sections – movie theatre, 22 screen multiplex, an aquarium, an ice skating rink, etc.
Lost City of Atlantis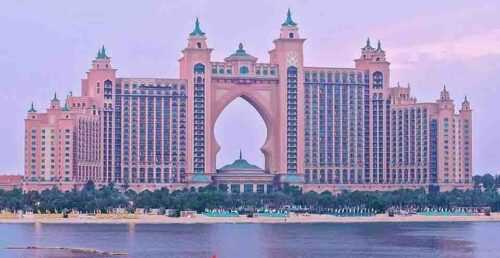 The Lost City of Atlantis makes Dubai the best destination for tourism in the Middle East. This makes Dubai stand out from other site attractions in the Middle East.
You can go for these two options, and they are either you are going to lodge inside the Luxurious Atlantis Palm or the Lost City of Atlantis.
In fact, anyone you go choose will allow you to witness an aqua venture experience.
Burj Khalifa
This is the number one tallest skyscraper in the world. Good pictures or photos can be taken beside this building.
It has an enormous height which makes it difficult for photographers to capture the entire building all in one shot. Tourists find the building do fascinating to their eyes when they visit Dubai.
Conclusion
If you are thinking of the best destination for tourism in the Middle East, Dubai should be the number one city to consider based on the various reasons in this article.
However, you can do more just become a tourist in Dubai; you can become a residency through obtaining their investor visa.
There's no need for you to ponder anymore because it is time to have that amazing fun you have been yearning for.
Related Article: