Island of the Dolls
A place with a dark and mysterious past always gives a thrilling feel when visited. Especially, when it is surrounded by stories of curse and phantom. But, one does not always necessarily need supernatural elements to give you shivers down the spine. LaIslade Las Muñecas also known as the Island of the dolls, this is an island that is filled with several decaying old dolls that are strung up in trees.
All this might start sounding creepy as hell already when even the dark story is yet to be told. Island of Dolls is considered to be one amongst the creepiest tourist destination of all times in Xochimilco (Mexico).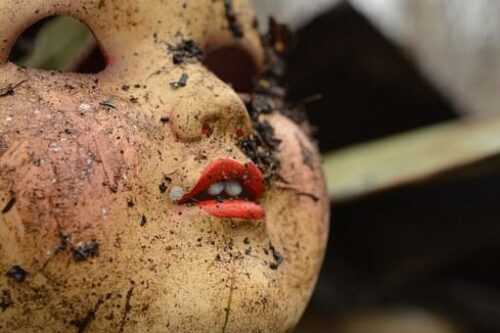 This place is said to be dedicated to the soul of a very young girl who died at a tender age. Currently, it is a floating garden along with the home of hundreds of terrifying and mutilated dolls hanging. Even in the bright sunlight of midday, these dolls appear to be menacing and haunting.
Island of the Dolls Haunted History
Those blank eye and decapitated heads hung on nearly every available space. The story has it that a tragedy of the 1950s is the reason behind this haunted island of the dolls.
Once upon a time, there was a caretaker of the island named as Don Julian Santana Barrera. Who once mysteriously found a little girl drowning inside a canal that surrounded the island. But, was unsuccessful in saving her life.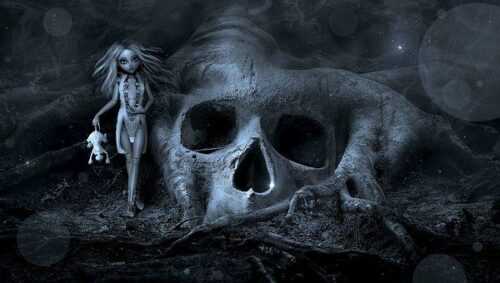 Soon after this tragedy, Julian came across a doll floating near the same canal. He assumed the doll to be of that girl. So, he picked up that doll and hung it in a tree so that it gives a bit of peace to that little girl's soul.
Although, the guilt inside the caretaker of not being able to save that girl's life made him restless. He started feeling that the girl spirit was not rested and kept on haunting the island.
He then felt that might be one doll wasn't successful in pleasing the child as that girls craved for the company. Scared by the spirit of her, he started collecting dolls from the pile of trash or in the canal and hung all of them on the tree in order to stay protected.
For over half a century, he didn't stop and collected more than 1,500 of all these little dolls. These dolls are still there at the same place untouched.
After so many years those island of the doll's original dolls has started looking like a corpse of children which is more nerve-racking.
In 2001 Santana (the caretaker) was found to be dead of a heart attack. According to some people he was found in the canal drowned in the same manner just as that little dead girl.
All these stories have now become a mystery for everyone. Some also doubt that the drowned girl still exists on that island.
Others believe that Julian made up all of this story as he felt lonely and had gone mad to believe that the spirit of a little girl tortured him.
There are some people who were close to Julian say that it seemed as he was driven by some external force as his behavior had changed completely.
The Island of Dolls Haunted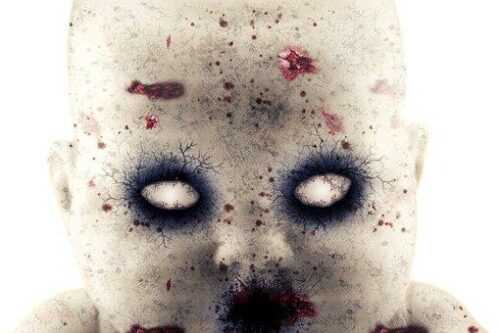 Julian's cousin Anastasio started living on the same island and started running it as a tourist attraction. As per Anastasio the spirit of that little girl can be felt there and think that it is important to keep those dolls hanging.
He also tells that all those dolls at night come to life. Also, all these dolls are seen moving their heads and whispering to each other. All these things are very spooky but as he says he has got used to all of this. He counts walking through all these dolls as a horrifying experience.
Those headless bodies, broken limbs and bodyless heads have now been covered with mold. Some of those have become home to all the insects and spiders. Who knew one-day sentiments of an innocent Julian would make the garden filled with a graveyard of dolls.
This is the reason that hundreds of photographers and people seeking thrill land up to this haunted Island of the Dolls every year. In reality, it was never meant to be a tourist attraction at first. This island is almost two hours away from Mexico City.
A haunted island deep in the woods with thousand mutilated dolls. Even Though the actions of Julian were innocent and in fact admirable, all of it ended up portrayed as a haunted destination.
This area is also declared as a UNESCO World Heritage Site in 1987. This even further expanded tourism to the area. As soon as anyone enters this scary island there excitement turns into horror.
It is best recommended to visit this island on a weekday as the canals are usually crowded on weekends. I had visited this island on a Monday and found it to be negotiation peaceful with a few travelers around me.
Island of the Dolls Ghost Adventures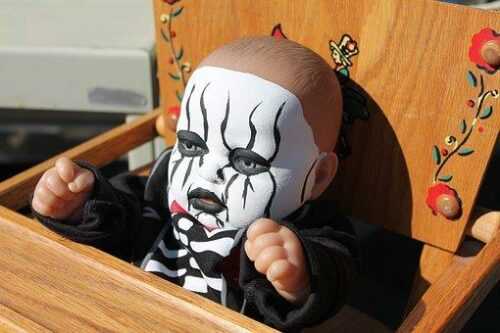 Ghost Adventures Island of the dolls episode conducted a special investigation on this notorious island. Zak bagans' fright of dolls increased when he observed small plastic faces laugh and lit up during their investigation.
It is best to research about this place and then visit. I personally do it for all my travel pages as it gives me all the valuable information. Remember that you will need to negotiate a bit for the boat to pick you from the port.
You can also see signage that is placed at the front of the pier which contains the maximum cost per hour of a boat. Nothing is better than being able to find others at the Embarcadero willing to visit the island, this helps to reduce the fare by splitting it.
This place brings a lot of horror in you once you enter the island. So, make sure that you and your little heart is prepared for this thrilling and spooky experience.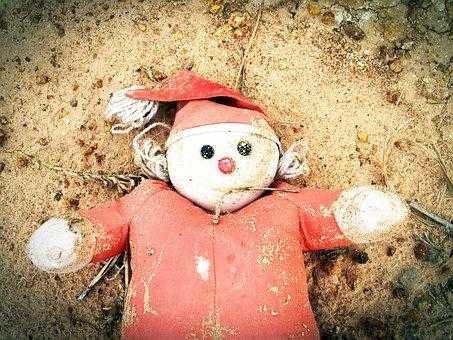 I hope this article was helpful in providing you with all the desired insights about this haunted Island of dolls. In case of any doubt regarding this thrilling topic, feel free to contact me through the comment section below. You can also share your experience with the comments.
Are you looking to book your next trip? Check out the following services we use and love or click the previous link to read more!
Oyo To find best hotel deals.
Best International Flight Deals to Book in 2019.
World Nomads to insure your trip.
Hostelworld to find a budget hostel.
Jetradar book Flight at cheap price.
GetyourGuide Guided Tours.