Chittor Fort Information
Chittor Fort Timings
Chittor Fort Opening Time: in the morning at 9:45
Chittor Fort Closing Time: in the evening at  6:30 
Total time spends during the complete tour of Chittor Fort: approx 3 hours
Best Time to visit Chittorgarh Fort
Best time to visit Chittorgarh Fort in the rainy season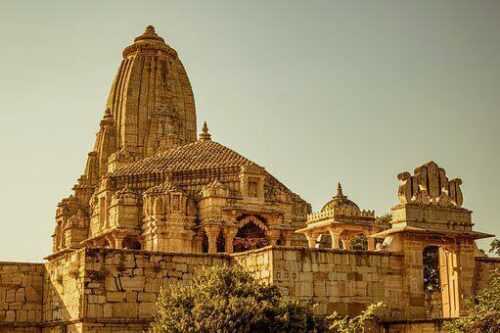 Chittor Fort entry fee
Indians: Rs 20
Children(below 15 age): Rs 15
Foreign Tourists: Rs 100
Sound and Light Show Ticket: Rs 50
The story of Chittorgarh Fort
How to reach Chittor Fort
Air: at Udaipur, Maharana Pratap Airport is available almost 100 km away from this fort it takes nearly 2 hours by car to reach to Fort.
Rail: Chittorgarh Railway Station, Housing Board, Chanderiya, Chittorgarh, Rajasthan, India 8.5 km, away from this fort it takes nearly 27 minutes by car to reach to the amber fort.
Road: There are lots of vehicles available by road to reach this place but the best way to achieve just take a cab or taxi to arrive.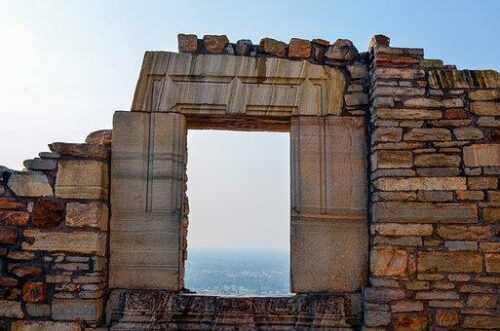 Nearby Attractions & Distance
Vijay Stambh is almost 16.5 km away from this place, and it takes nearly 34 minutes by car to reach.
Meera Temple is almost 700 m away from this place, and it takes nearly 4 minutes to reach.
11th Century Jain Kirti Stambh is practically 1.1 km away from this site, and it makes almost 12 minutes to reach.
Padmini Palace is almost 750 m away from this place, and it takes nearly 8 minutes to reach.
Chittorgarh fort guide Availability
The guide is available for a fee near the fort with English and Hindi communication skills.
Distance from major cities
Hotels near Chittor Fort
Hotel Shivam Fort View (7.4 km)
Hotel Gaurav Palace (4.1 km)
Movies shot in Chittor fort
Chittorgarh fort in film
Yeh Jawaani Hai Deewani (Sunset scene during Udaipur tour)
Guide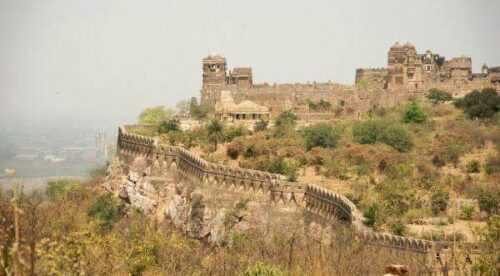 FAQs about Chittorgarh Fort
Is Chittorgarh fort haunted?
People believe that where Queen Padmini performed Jauhar is haunted, but there are no paranormal activities sported by the paranormal society.
Where is Chittor fort located?
Near Victory Tower, Chittaurgarh, Rajasthan, 312001, India
Chittorgarh fort Jauhar Kund?
Jauhar was an act of self-immolation where women jumped to death in a massive fire bowl, known as Jauhar Kund.
Who built Chittorgarh Fort?
Fort constructed by Maharana Kumbha.
Chittorgarh fort online ticket?
Online ticket is not available.
Chittorgarh Fort in which state?
Rajasthan.
Chittorgarh fort nearest airport?
Udaipur's, Maharana Pratap Airport.
Chittor fort in which city?
Chittorgarh.
How much time to see Chittor fort?
3 Hours
When Chittor Fort won Mughal Emperor Akbar?
at 1567
How many entry gates are in Chittor fortress?
There are seven gates in this fort as name:
Padan Pol
Bhairon Pol
Hanuman Pol
Ganesh Pol
Jodala Pol
Laxman Pol
Ram Pol
Read Jaipur forts:
Jaigarh Fort
Nahargarh Fort
Amer Fort
External links: Wikipedia
Are you looking to book your next trip? Check out the following services we use and love or click the previous link to read more!
Booking To find best hotel deals.
Best International Flight Deals to Book in 2019.
World Nomads to insure your trip.
Hostelworld to find a budget hostel.
Jetradar book Flight at cheap price.
GetyourGuide Guided Tours.