The Best Gold Coast Houseboat
Keiko, one of the most modern houseboats available for hire on the Best Gold Coast Houseboat, has moved from the Coomera Holiday Houseboats fleet to the Fantaseas Houseboat Holidays fleet in Hope Island.
It's never been easier to hire Keiko, the best houseboat available for rent on the Gold Coast. Keiko is a beautifully appointed 8 berth, 4-bedroom houseboat.
Guests are offered two double bedrooms, one bedroom with two single beds, and one bedroom with two bunks.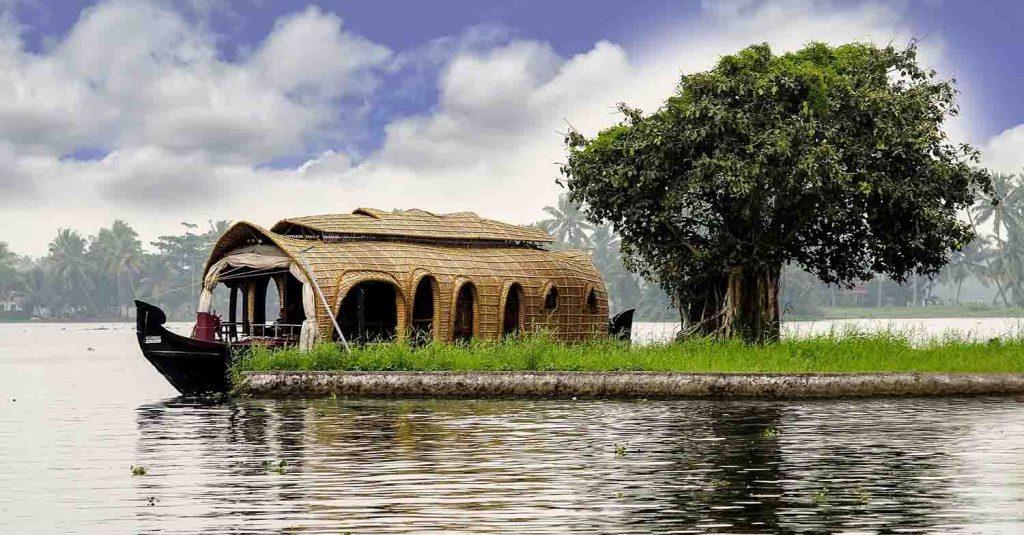 The covered alfresco dining area is easily accessible from the large well-equipped kitchen, and the outdoor dining area also features a Weber BBQ. The lounge contains a large screen LCD TV and DVD, which allows stereo to the lower deck.
The covered top deck has a variety of outdoor furniture, a separate stereo, a large icebox, and a small LCD TV. Keiko has a main bathroom and toilet, and an additional separate toilet.
Keiko Houseboat Holidays
As the only red houseboat on the Gold Coast, Keiko stands out from the crowd. Over the last few years, Keiko has been one of the most popular best Gold Coast houseboats hire available for hire, entertaining hundreds of guests.
Keiko has access to an extensive cruising area, stretching over 50kms from Macleay Island in the north, to Wave Break Island in the south, and includes part of the Gold Coast Broadwater.
South and North Stradbroke Island ensure calm water boating, as the islands protect the waterways from wind and weather.
Keiko operates within the Morton Bay Marine Park, which is home to amazing wildlife, a huge variety of birds, dolphins, fish, and crabs.
Depending on the direction you point your chartered houseboat, you can be in the middle of the glamorous homes fronting the Gold Coast waterways, or relaxing on uninhabited islands or sandbanks with no sign of civilization.
As Keiko is chartered as a self-drive houseboat that requires no boat license, you are the master of your own destiny.
The Gold Coast offers excellent fishing and crabbing, with no fishing or crabbing license required. Your catch is subject to bag and size limits, or you can choose to just catch and release.
The most caught fish and crabs are; bream, whiting, cod, flathead, flounder, jewfish, mangrove jack, salmon, soul, tailor, trevally, sand crabs & mud crabs.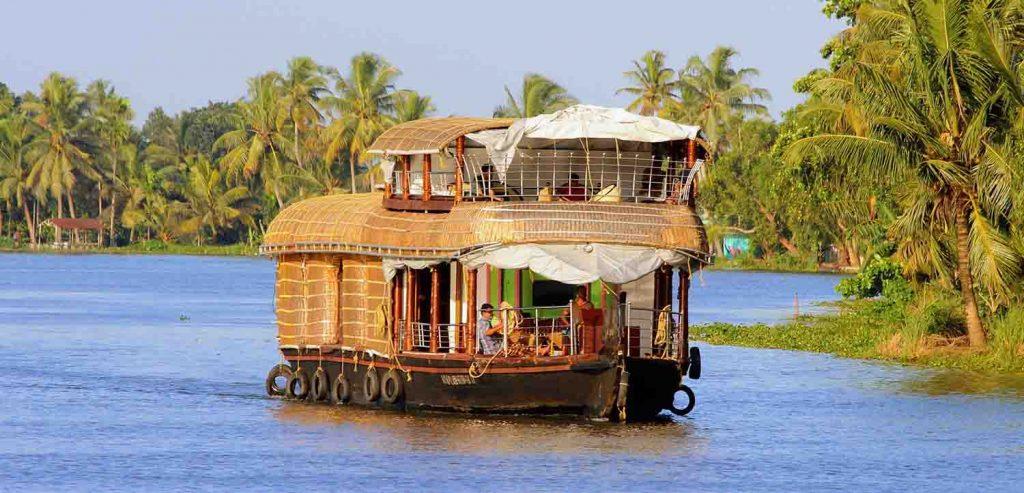 The Gold Coast Broadwater and the Morton Bay Marine Park offer several popular safe anchorages, like Tipplers Resort and Tiger Mullet Channel in the north, or Sanctuary Cove, Paradise Point, and Wave Break Island in the south.
Sanctuary Cove has a unique atmosphere with a variety of boutiques and restaurants. Houseboats are not permitted to enter the Sanctuary Cove Marina, but Keiko can anchor in the river off Sanctuary Cove, and you can use your dinghy to obtain access.
You could also anchor Keiko in between Sovereign and Ephraim Island, and use your dinghy to head over to the Paradise Point restaurants and bars.
Wave Break Island is a popular anchorage at the most southern end of the cruising area, situated within the Gold Coast Broadwater. Wave Break Island is surrounded by sandy beaches and beautiful clear water.
South Stradbroke Island starts from the Southern end of Brisbane and forms the Northern end of the Gold Coast. South Stradbroke Island stretches over 21 kilometers located closely to the mainland.
The island boasts sandy beaches and walking tracks and consists mainly of sand dunes, rain forests, and unique flora and fauna. Popular anchorages include North Bedrooms, Curtis Anchorage, Never Fails, Dux Anchorage, Slipping Sands, and Tipplers Resort.
Couran Point Island Beach Resort is located on South Stradbroke Island Conservation Park, midway between the Gold Coast Seaway & Jumpinpin. Use your dinghy to access the resort, and enjoy the bars and activities the resort offers.
South Stradbroke Island Resort is a great anchorage protected from prevailing winds. There are a licensed bar and a small kiosk on the island. Another option is to visit McLarens Landing, which is an amazing natural setting overlooking a private beach.
You can also take Keiko further north, and use popular anchorages in Tiger Mullet Channel, Eden Island, Five Ways, Woogoompah Island or Kangaroo Island.
Lastly, venture over to Jacobs Well or Calypso Bay. Anchor off the Jacobs Well Jetty and use your dinghy to head to shore.
Jacobs Well has several cafes, shops, a bakery, the popular Kingfish and Chips takeaway, Jacob's Well Bayside Tavern and Harrigans Drift Inn, a traditional Irish pub in Calypso Bay.
Check Out the Travel Gadgets & Tips: