The student landscape today is wildly different from what it was a few decades back. Traditionally, traveling students would often be engrossed in their studies and would focus on that till graduation.
Today, this is not always the case.
Instead, students, today are at liberty of combining their studies with other activities they see fit. These include travel. You find students today traveling for work and leisure while still having an active role in their studies.
You might wonder how the excitement of traveling can allow a student to also focus on their schoolwork and maintain stellar grades.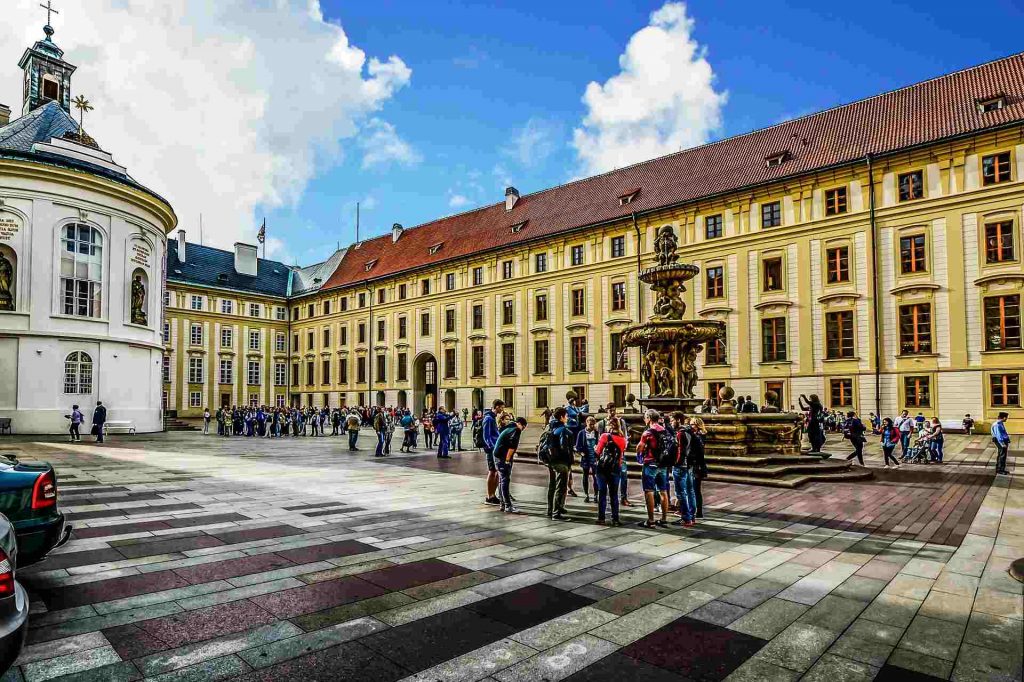 Well, here are some things traveling students do to manage their study time.
#1 They Leverage Learning Tools
If you are going to travel and study simultaneously, you will need all the tools at your disposal. Anything that helps you learn better or more effectively is worth adding to your study arsenal.
Take a Z-score calculator, for example. This calculator computes the values of z-scores from data and shows you the formula for you to follow through. So this does not just give you an answer, but it provides you with the method to solve statistics problems, meaning you learn from it.
Other aids include flashcards; these are nothing new but are very effective. You can use flashcards to note down formulas to help you study and revise.
The best thing about flashcards is that they are not bulky. This means that traveling students can travel with them easily without being cumbersome and without carrying around extra weight.
#2 They Get Organized
Even non-traveling students will face some issues from time to time if they are not very well organized. For traveling students, being organized is central to good performance.
Among the things you should do if you intend to keep up with your coursework while traveling is to keep an eye on your homework and any other assignments, you need to submit.
An excellent way to go about this is to have a school planner indicating when your assignments and papers are due. To ensure you remain afloat, you can display the deadlines and then have a reminder a week or ten days before the deadline; this ensures you do not miss any submission dates.
Go a step further than this and break down what portion of the work you will complete by which dates. All this information will help you remain organized and meet your schoolwork objectives.
#3 They Have A Schedule
When traveling, you often have a travel itinerary that you are following. If you are a traveling students, you need a schoolwork schedule as well.
Creating this is simple.
First of all, have your travel itinerary with you to have a clear idea about your whereabouts and the planned activities for the day. With this in mind, you can then fill in the lectures you need to sit in.
With this done, fill in individual study time, homework time, and so on.
It would help if you had a comprehensive plan showing you what you will be doing when you are done.
As you do this, however, keep productivity in mind. Scheduling is one thing, but scheduling school time when you are most productive is a different ball game.
Ensure that your study time especially is not slotted for times when you will be too tired from the days' adventures. If possible, try and schedule study time in the morning right before you set off for the day.
Keep in mind, however, that having a schedule is half the job done. The real challenge is following the program. Make sure that you do what your study schedule says, even on days when you least feel like it. It will not be easy, but it will get easier with time.
#4 They Priorities Studies
Whatever the reasons for traveling are, the most successful traveling students ensure to prioritize their studies.
Regardless of what else is going on, or if more exciting things are happening, they find a way to put their studies first. As you can imagine, this is undoubtedly something that requires a lot of discipline.
However, when you think about it, lacking this discipline can cost you a lot. Your stats classes undoubtedly go into your final grades upon graduation; this means you have to perform well to cut.
A poor grade can also bring down your GPA, which remains on your academic record.
For these reasons, it's wise to ensure that your travel plans do not interfere with your studies too much or affect your graduation, or worse still, career goals.
#5 They Are Creative About Their Schedules
Aside from the typical timings where students study in their hotel rooms, you will be surprised at how many other avenues to learn you can have and utilize when traveling as traveling students.
Most leisure and business travelers will move around quite a lot once they get to their destination. The commute time does not have to go to waste.
With something as simple as flashcards, you can use your commute time to get in some study time. If you are on other flights along the way, you can study as you wait to check in, during layovers, and so on.
Instead of being bored and counting the hours before you get airborne again, find a quiet place and clear a topic or two.
#6 Aim For Short Productive Bursts of Study
One thing you might not have a lot of while traveling in time.
Therefore, it can help to focus on getting short, productive study sessions instead of waiting for long sessions that might not come along.
Short study periods can allow better concentration, and ultimately, better information retention than being on the grind for hours on end to traveling students. Please take advantage of the short time slots to cover some work, no matter how little it might seem. Every little bit counts.
Also read:
Why do Students Prefer Living In Separate Accommodation Than Hostels?
6 Most Important Tips For Student Budget Travel In A Budget-Friendly Manner