Travelling with your furry friends can be a fun and exciting experience. However, it can also be stressful if you don't plan. From car sickness to bathroom breaks, you should keep a few things in mind when navigating your next pet-friendly vacation.
Here are five tips to help make your journey stress free:
1. Pack Your Pet Gear
In addition to bringing along your pet's basic care needs like dry dog food, water, and bedding, be sure to bring along any special items. Favorite toys, treats, and blankets can help your pet feel more secure in an unfamiliar setting.
The best West Hollywood dog groomer suggests bringing along absorbent puppy pads in case of accidents or motion sickness can protect your seats from messes.
Medications are another essential item to bring along. If your pet takes daily medications, supplements, or other medications, you should pack them in a separate bag, even if they are already at your destination. Lastly, bring proof of vaccination records so you can pick up your pet without issues.
2. Book Pet-Friendly Accommodation And Pit Stops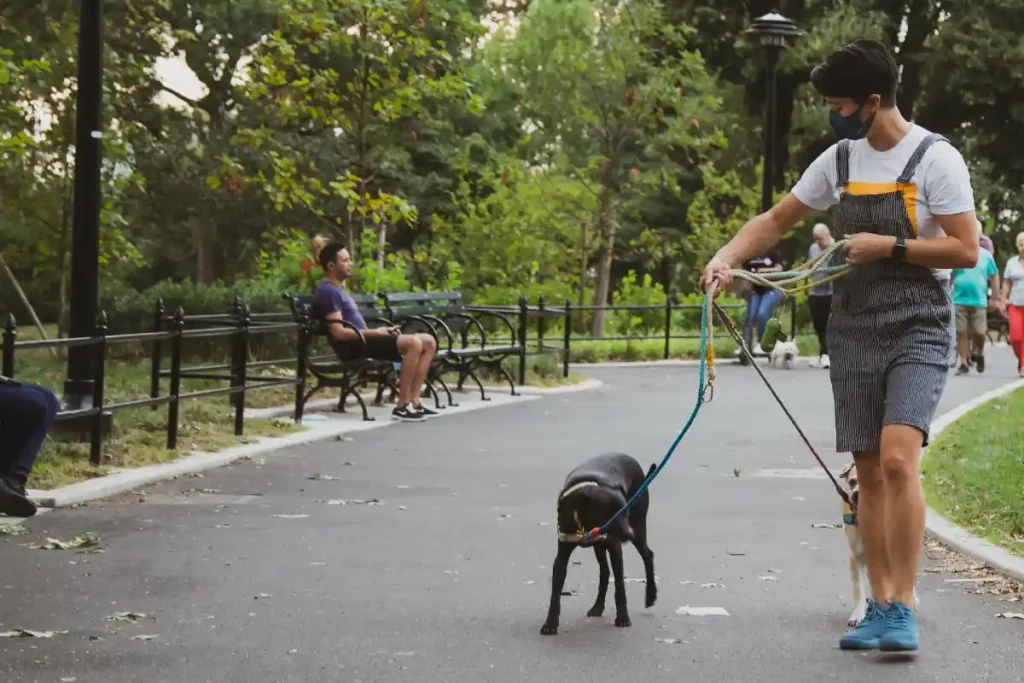 Before you book your accommodation, check that it is pet-friendly. Many hotels have restrictions on the number of pets and size limits for animals, so make sure you understand any restrictions before booking.
Book a hotel with an outdoor area or pet park where your pet can relieve themselves and play. When planning pit stops, consider bringing along a travel kennel. Kennels give your pet a safe place while you take care of business.
3. Familiarize Your Pet With The Car
If your pet has never ridden in a car before, it's important to familiarize them with the vehicle. Take short rides around the neighborhood and gradually increase their time in the car.
This will help reduce anxiety and motion sickness during long trips. Be sure to keep plenty of water on hand for breaks. Staying hydrated when animals get stressed or agitated will help keep their systems balanced.
If your pet does get car sick, don't punish or reprimand them. It can create a negative association with the vehicle and make future trips more stressful. Instead, try opening a window for fresh air or offer a calming treat.
4. Take Breaks And Exercise
Your pet needs regular breaks just like you do. Make sure to plan for frequent stops throughout your travels. Look for roadside parks or rest areas where your pet can stretch their legs.
Taking a long walk around the area will help them acclimate to the new environment and release any pent-up energy from a long car ride.
Other pet-friendly stores, like hardware chains, pet supply stores, or a West Hollywood dog groomer, may also allow your pet to enter and explore. Just be sure to check the store's policy first.
Looking for restaurants with outside seating can be another great way to take a break. Eating outdoors allows you to give your pet a more prolonged period outside the car while also allowing them to socialize with other people or pets.
5. Plan For Emergencies
Accidents and medical emergencies can happen anywhere, so plan for the unexpected. Keep a first-aid kit in your car and look up emergency vets along your route before you depart. Make sure someone at home can access your pet's medical information and contact details in an emergency.
Making sure your animal's microchip information and collar tags are up to date can help reunite you with your pet in case they get lost. Adding a pet-tracking device can provide more peace of mind and make it easier to locate a missing pet.
Remember to stay safe on the road and follow all relevant laws and regulations when traveling with a pet. With a little preparation and planning, you can ensure your next road trip will be one to remember.
Final Thoughts
Travelling with a pet can be fun and rewarding, but planning is essential. Make sure you bring all the necessary items and find pet-friendly accommodation in advance. Familiarize your pet with car travel and take regular breaks for potty stops and exercise.
Lastly, don't forget to prepare for potential emergencies by having a first-aid kit and keeping pet tags and microchip information up to date. With the proper preparation, you and your furry friend can have a safe and enjoyable journey together.
Also Read:
6 Tips For Planning A Pet-Friendly Vacation To The Smoky Mountains
Best Pet Friendly Restaurants in Missoula
House Moves For Pets: Essential Pet Travel Accessories For Your Fur Baby