A favorite amongst hipsters and nature-lovers, pet friendly Restaurants in western Montana is where small-town vibes meet urban and modern infrastructure.
Home to the Historical Museum, the Rattlesnake National Recreation Area & Wilderness, and the Glacial Lake, Missoula is every adventurer's dream come true. Known for its rich culture, excellent weather, delicious food, and a plethora of fun activities, Missoula has something exciting for everyone, including pet parents!
That's right!
If you're traveling with your furry friend, Missoula has a vast collection of pet friendly restaurants that will gladly serve you and your pet. When you're in Missoula, one of the most dog friendly cities in the US, you don't need to leave your pet at the hotel when you step out.
But if you decide to leave your companion alone, don't forget to set up wireless doggy camera for entertaining them when you're away.
Whether you're dining out or looking to chill at a cafe and read a book, your dog can happily accompany you. For your convenience, we've listed some of the best pet friendly restaurants in Missoula.
Iron Horse Bar & Grill
Also known as Iron Horse Brew Pub, this brightly lit and bustling bar and & grill has been putting a smile on its customers' faces for over 30 years. The best part? It's incredibly pet-friendly.
The moment you set foot into Iron Horse, the staff will welcome you and your pet with warmth and eagerness. Thanks to its casual yet vibrant vibe, you might find yourself hanging out at Iron Horse all day long.
Known for its amazingly fresh brews, the best bar food, and a comfortable lounge as well as an outdoor seating area, Iron Horse Bar & Grill is one of the most cherished Missoula dog-friendly breweries.

ALSO READ: Best Places To Visit For Beach Drinks With Sand Between Your Toes
The Catalyst Cafe
If you're looking for a sensational cup of coffee while in Missoula, walk into The Catalyst Cafe. This cafe hosts students, business people, and dog lovers from all over the city.
You can get yourself and your dog a full-plate lunch or breakfast along with the most thirst-quenching beverages besides cuppa. It's also known for its wide selection of vegetarian and vegan meals. The food is fresh and simply delicious.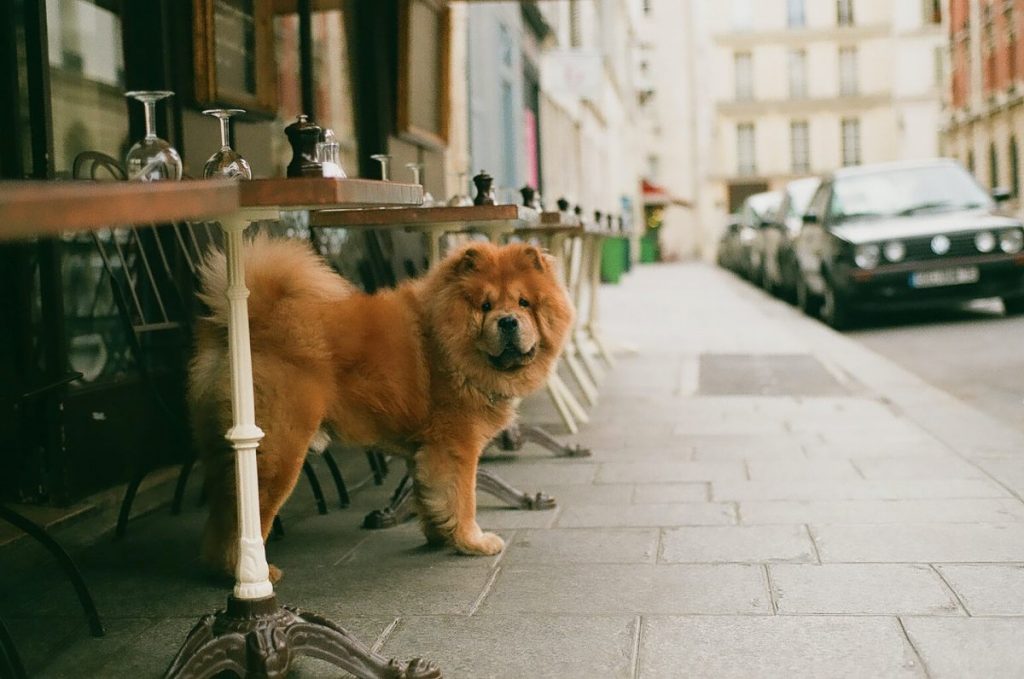 Paradise Falls
Have you also wanted your dog to accompany you out on a game night? Make this happen at the Paradise Falls in Missoula. Full of life and laughter, Paradise Falls screens sports live and has two outdoor deck areas perfect for you and your dog and a large group of friends, too!
From classic veggie browns to an indulgent wings platter, there's plenty on Paradise Falls' menu that will entice your taste buds. The good news is no one will stop you from treating your dog to a plate of its famous wings, too!
Market On Front
Market on Front in Missoula is an artisan retreat in its grocery offerings. From the freshest, farm to plate local produce to everything gourmet, Market on Front has everything you long to take a look at.
More than just a market, this place is home to a full-fledged restaurant and a nice coffee shop where you and your dog can sit down and enjoy local delicacies served in wraps and compostable containers. It's also got a pet friendly restaurants patio that loves hosting dogs and their humans!
Eco-friendly and sustainable, Market on Front is known for its fast service and fresh food. If you're looking to blow your mind away with the tastiest breakfast burrito in town, Market on Front is a must-visit.
The Notorious P.I.G. BBQ
If you're a Notorious B.I.G. hip-hop fan, this BBQ joint has already got your attention. Grilling out a slew of slurpy and scrumptious daily specials, The Notorious P.I.G. BBQ has a large dog-friendly patio with delicately laid-out picnic tables. Go there on a sunny afternoon and enjoy the yummiest smoked meats with a pitcher of chilled beer and your pet buddy.
From full slab ribs to some appetizing combos, The Notorious P.I.G. BBQ will treat you and your dog to a wholesome and hearty meal any day of the week. Famously considered as one of the most pet friendly restaurants in Missoula, this BBQ spot must feature on your to-do list when you're in town.
Top Hat
Top Hat is how the locals do it. Everyone goes to Missoula for its scenic attributes and an adventure escapade. If you're traveling with your dog, Top Hat is where you want to go for a nice meal and an enjoyable dining experience.
Top Hat hosts a bunch of foodies and artists every night of the week, and the scene here thrives on live music gigs and dog energy!
From churning out traditional recipes to perfection to trying out new dishes now and then, Top Hat takes a particular interest in serving its patrons the best of many culinary worlds. It sources its produce from local farmers and ranchers, and the food is to die for!
Cracker Barrel Old Country Store
Homely and ambient, the Cracker Barrel Old Country Store in Missoula is like a home away from home. It serves everything you'd consider comfort food to be.
From American classics to traditional recipes, you can get it all here with your dog dining with you! If you're planning a large family get-together and you want your dogs to be a part of the gathering, this restaurant is for you.
Cracker Barrel's also got an in-house store that sells everything you'd want for your home. From decor items to kitchen stuff, find it all here while you eat and merry around with your pup and friends.
The Shack Cafe
Founded in 1949, The Shack Cafe is one of the oldest and best restaurants Missoula has to offer. The Shack Cafe is a comfy place to hang out with your dog, featuring a large and extravagant breakfast and lunch menu.
The staff is pet friendly restaurants, and they love having your dogs over. Whether you wish to rest, eat, or socialize, The Shack Cafe will make it all possible for you.
Rattlesnake Market & Cafe
Looking for Missoula restaurants open to dogs? Check out the Rattlesnake Market & Cafe. Known for its coffee, craft beer, wines, and baked foods, this market cum cafe is a comfortable place to park yourselves in after a long afternoon of shopping and strolling.
The cuisine is assorted, and the outdoor patio is an idyllic spot for you and your dog to relax and take in the city vibes.
Dog & Bicycle Bakery & Café
If you're looking to get your caffeine fix with one of the most satisfying lattes in pet friendly restaurants in Missoula, you have to head to Dog & Bicycle Bakery & Café.
Make sure you take your dog along with you because this eatery sees more dogs than humans on any given day. Cozy, delightful, and youthful are some of the most common words one would use to describe this place.
The highlight of this bakery cum cafe is its menu. Dog & Bicycle Bakery & Café offers you a spread named after some of the most sought-after attractions in Missoula.
For instance, order the Hybrid Toast if you want toast with cream cheese. Fancy a panini pressed sandwich? Ask for a Dalmation. That's not all! If you're an adventure-lover, get yourself the Mountain Bike Toast!

ALSO READ: 5 Best Restaurants Near Miami Airport
Final Thoughts
On many fronts, Missoula is immensely and intensely pet friendly restaurants. From the best places to eat to the most beautiful places to visit, this city in Montana has it all.
The next time you travel to Missoula, make sure you take your dog with you and eat out together because there are plenty of Missoula restaurants that would love pampering your pets.
Also Read:
A Guide To Travelling With Pet: Find A Pet-Friendly Hotel
3 Best Alternatives For Flying With Your Pet
House Moves For Pets: Essential Pet Travel Accessories For Your Fur Baby