Romantic Getaway in Killington
Romantic Getaway in Killington, Making time away together from the hustle and bustle of daily life a priority is vital to any relationship's well-being.
While it's never easy to clear your mind of all the responsibilities, activities, and events that demand attention at home, making time for the one you love most is essential when it comes to rejuvenating the spirit and regaining a new perspective on what's truly important.
Once it's decided that you're due for a romantic getaway and both parties are committed to the idea, picking just the right place can make all the difference.
[toc]
While some couples find their peace and tranquility on the beach and under the sun, those that find their connection points in the serene beauty of the mountains and forests are sure to be thrilled with a trip to Killington, to vermont ski resorts.
Settled into the gorgeous Green Mountains that are central to the state of Vermont, Killington is a scenic destination that's packed with ski resorts, restaurants, small-town charm, and off the beaten path adventures waiting to be enjoyed.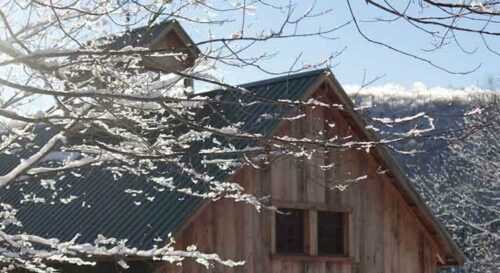 Whether you're a couple that can't wait to hit the trails or a duo that delights in restaurant hopping their way through new places, Killington provides just the right balance of sweet and thrilling options that there's inevitably something for everyone.
When you find yourself in Killington in the name of romance, and you're hoping to put together that ideal itinerary for two, be sure to add these activities to the list.
Hike Thundering Falls Trail
Time spent on the trails has a way of bringing outdoor adventurers even closer, and when you're in Killington on a romantic getaway, trekking Thundering Falls Trail is a must.
This particular route is one of the most popular in the area with good reason. While it's a fairly easy hike, the diversity of the terrain and the opportunity to get up close to the cascades is a reward in and of itself that's best experienced together.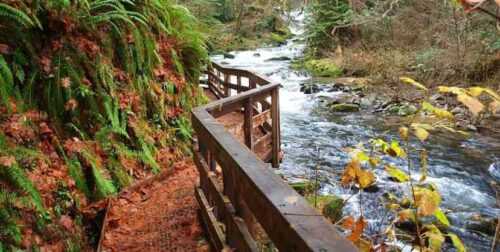 Under a mile-long out and back, Thundering Falls Trail is ideal as a mid-afternoon wander with plenty of time for pictures and observation. The trail is dotted with viewing platforms and is a great place for spotting wildlife as well.
The trail is accessible at 2295 River Road, and if you happen to be enjoying a Killington getaway with your canine companion at your side, dogs are welcome on the trail as long as they are leashed.
Enjoy Time at Spa at the Woods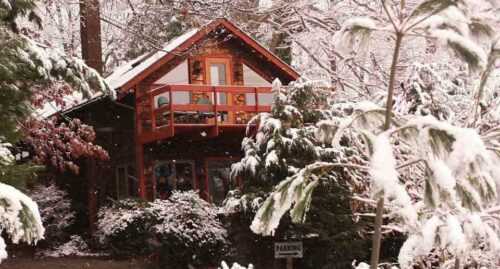 After a day of hiking, there's nothing more romantic than time spent as a couple enjoying some luxurious spa treatments.
Spa at the Woods is Killington's premier provider of services designed to relax the mind, release stress, and soothe both the body and soul.
Located at 53 Woods Lane, Spa at the Woods provides customized experiences for couples with packages starting at $250.
From sea salt scrubs and couples massages to hand and foot treatments that pair perfectly with an energy healing wrap, your experience here is designed to deliver up some serious Zen.
To top it all off, couples packages come complete with a glass of champagne, letting you get relaxed in sumptuous style.
Ride the K1 Gondola
No matter what season you arrive in Killington for a romantic getaway, a trip up the K1 gondola is sure to inspire! Head over to the Killington Ski Resort and purchase a ticket at either Snowshed Lodge or the K1 base area.
Once you have your ticket in hand, you'll board the gondola and head up Killington Peak for sweeping views of the terrain from a stunning vantage point at 4,241 feet in the air.
The gondola covers just over a mile of the ground, and once you reach the top, you'll have options to take in the view or enjoy a day of hiking the 15 miles of trails that begin from this starting point.
As an added bonus, you'll be able to enjoy the fact that as a couple, you made it to the top of Vermont's second tallest peak.
Explore Gifford Woods State Park
Romantic Getaway in Killington, If you're a couple that finds they're most in tune with one another when immersed in nature's beauty, a day spent at Gifford Woods State Park will be a thrill.
Located at 34 Gifford Woods Road, this park is packed with outdoor adventure options that cater to a variety of interests and passions. With over 40 acres of land waiting to be explored, this is a destination that can take a few days to conquer.
Gifford Woods State Park is popular with hikers as it links up with the infamous Appalachian Trail. However, on-site, there are plenty of options waiting as well.
Kent Pond is a popular place to cast a line and enjoy time fishing together, while a follow-up picnic is made easy as the park hosts a variety of easy to access tables and shelters.
Mountain biking is a tempting way to spend a day at Gifford Woods State Park, where you'll also find a volleyball court and horseshoe pit.
While the park offers a limited number of camping spaces and cabins to rent, couples looking to take their romantic trip to the next level of excellence will enjoy a variety of vacation rental options nearby that can be customized to taste and style and keep you close to those places you're excited to explore hand in hand in Killington.
Eat at The Foundry at Summit Pond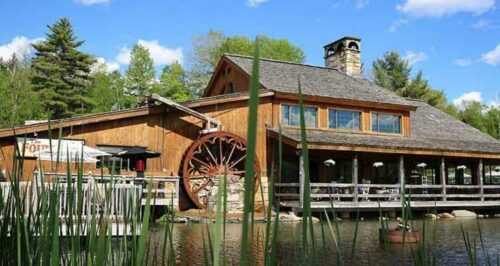 Romantic Getaway in Killington, Sometimes the most romantic moments are enjoyed over a delicious meal. When you're in Killington with the one you love most, a dinner at The Foundry at Summit Pond is sure to please.
Located at 63 Summit Path, The Foundry at Summit Pond provides guests with savory menu options ranging from sea scallops and king salmon to chicken marsala and duck breast.
Live music is often on the lineup at The Foundry, creating an atmosphere of fun that can be enjoyed indoors next to a large stone fireplace or outside on the open-air patio.
Pair your meal with the perfect red, white or sparkling option to top off a romantic night in style.
Check Out the Important Travel Information: