Nantucket is one of the most stunning Instagrammable Places, brimming with wanderlust. The piece of paradise is tucked miles away from the bustle of Massachusetts and deserves a top spot on every traveler's bucket list.
From picturesque beaches to sweeping panoramic views of natural beauty, charming boutiques, and quaint attractions, it's no secret why Instagrammers are flocking to the scenic island in droves.
Are you looking to go viral on IG while on vacation in Nantucket? The picturesque island is oozing with Instagrammable Places at every turn. Read along to discover the best Instagrammable spots in Nantucket.
1. Town Pool Zero Gravity Room
Curious to experience how it's like floating like an astronaut in space? Tucked in the basement of Nantucket's infamous boutique, Townpool, is a visually stunning zero gravity room with an irresistible allure.
The Instagrammable Places boasts a hilarious, picturesque backdrop allowing you to defy gravity in one of the most exciting ways. You get to hold various weird poses without the fear of falling.
Address: Townpool, 53 Main St, Nantucket.
2. The Juice Bar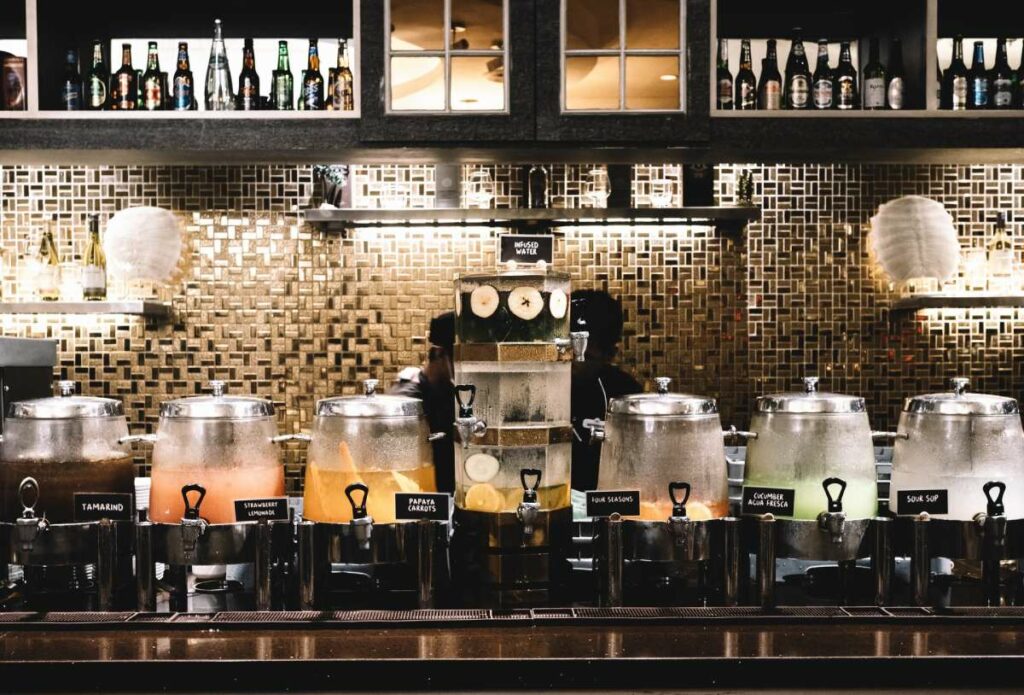 Rich, creamy, flavorful, and refreshing! Ice cream is an all-time versatile dessert. Take your taste buds on an adventure to flavor town when you visit the island's infamous ice cream shop: The Juice Bar.
Every flavor is distinctly delicious, so if you prefer a scoop of fruity and tangy, sweet and creamy or low fat and vegan – the Juice Bar has it all.
Their Hall of Fame ice cream, Crantucket, is a feast for the eyes, so snap some delicious photos for the gram. The ice cream parlor is also a bakery and a haven for one-of-a-kind smoothies and freshly squeezed juices – making it a delicious triple treat!
Address: 12 Broad St, Nantucket.
3. Bartlett's Farm
Bartlett's Farm is Nantucket's largest family-run farm, home to the freshest farm produce, flowers, and deli. There's plenty of photographic inspiration at every turn for your Insta feed.
While you stroll along the scenic farm, grab some freshly brewed espresso and try out their delicious breakfast sandwiches, soups, and salads.
It's hard not to ooh and ahh at their famous hydrangea and tuxedo cakes, plus the delightful assortment of desserts, including tarts, brownies, Brulee, and puddings. Are you drooling yet?
Bartlett's farm also offers farm and flower tours which are a great way of exploring the scenic property. The private tour is a must-book if you want to enjoy a more intimate experience with your friends and family.
Address: 33 Bartlett Farm Road, Nantucket.
4. Rose-covered Cottages
Roses are one of the most timeless gifts you can ever receive. So, stop and smell the roses along the streets of Sconset, which are undoubtedly a feast for the eyes, especially during the first two weeks of July.
You'll think for a moment you're in the English countryside. Stunning pink and bright red blooms of french roses make quite the statement, in the quaint neighborhood, by blanketing the cottages.
The stunning floral houses and picturesque streets will keep you snapping from dawn to dusk.
5. Cru
Cru serves up a one-of-a-kind Instagramable vibe, plus the food and ambiance are delightfully vibrant. They are made for the gram. Catch spellbinding views of the stunning waterfront backdrop while you delight in the coastal cuisine.
Try out their delicious grand Cru plateau and wash it down with a glass of Pinot noir. While at it, snap some crave-worthy photos for your Instagrammable Places and leave the world in awe.
Address: 1 Straight Wharf, Nantucket.
6. Nantucket Boat Basin
The Nantucket Boat Basin is a full-service marina tucked at the iconic Nantucket harbor and an upscale destination for yacht and boat captains, anglers, and sailors.
Explore Nantucket and discover hidden remote beaches and bike paths as you take in stunning views of the island, coastal dunes, and beaches.
The 240-slip boasts elegant amenities, innovative concierge services, dedicated staff, and comprehensive dockside services. You'll also find luxurious sailing excursions, fishing tours, and charter boats. So, there's plenty of photographic inspiration for your IG feed.
Address: 1 Swains Wharf Rd, Nantucket
7. Cisco Brewers
Swing by Cisco Brewers and discover why the drinking den is hailed as the happiest place on earth. A rich heritage paired with feel-good vibes are bottled in every beer.
Their menu selection is equally innovative and eye-catching, brimming with great drinks, including beer, hard teas, spirits, and wines.
Enjoy all the fun and flair at this beer paradise with your friends, and remember to pack up your selfie stick when visiting these Instagrammable Places.
Address: 5 Bartlett Farm Rd, Nantucket.
8. Nobadeer Beach
Get up close and personal at Nantucket's south shore hidden gem, Nobadeer Beach. With its picturesque views, miles of shoreline, and endless waves, what's not to love about Nobadeer Beach?
There's plenty of surf at this scenic beach; no wonder it is a favorite for adrenaline junkies. Enjoy an exciting array of beach games and participate in surfing, picnicking, surfcasting, and boogie boarding. Sharpen your surfing skills at the ACK Surf School.
Food trucks are on-site with seasonal lifeguards watching the waters, plus its proximity to the airport gives you stunning views of planes landing and taking off. Nobadeer Beach is one of the surefire Instagrammable Places and a photogenic inspiration.
Address: 69 Nobadeer Ave, Nantucket.
9. Sankaty Head Lighthouse
Even though lighthouses have been archaic, they are undeniably intriguing and stunning landmarks thanks to modern technology. Standing 158 feet above sea level, the iconic Sankaty head lighthouse features bold red and white stripes and breathtaking edge-of-the-world views.
Nestled along the eastern shore of Siasconset, Sankaty Head Lighthouse is one of the most delightful and picturesque architecture.
The lighthouse was built in 1849 and has been a navigation aid and haven for marine sailors for 160 years. With one of the most powerful lights in England, Sankaty Lighthouse is visible upto 25 miles off the sea.
Address: 122 Baxter Rd, Nantucket.
10. NHA Whaling Museum
With its thousands of incredible artwork and nine sprawling galleries, the Whaling Museum is unmissable. The museum has a fantastic art scene with a jaw-dropping treasure trove that spans upto four centuries.
The pinnacle of the Whaling Museum is a mesmerizing 46-foot whale sperm skeleton and other artifacts that offer a fully immersive experience. Every corner of this museum is worth capturing, and rightfully so.
Enjoy culture-rich films, spotlight tours, and daily programs while taking in scenic views of the Nantucket harbor. Set aside ample time to explore the Hadwen & Barney Oil and Candle Factory and wrap it up with a tour of the museum's rooftop for an intimate view of the Nantucket harbor.
Address: 13 Broad St, Nantucket
And there you have it, the top 10 most instagrammable places to visit in Nantucket. Which ones are you looking to add to your next vacation itinerary? Share your favorite insta-worthy must-visit sites below!
Also Read:
Explore Valuable Lessons for Marketing Your Travel Business on Instagram
Apps for Frequent Travelers to Avoid Any Hassles