Bokor Hill Station
While visiting in Bokor Hill Station Cambodia, it is not enough to visit only Angkor Wat in Siem Reap.
You can also head to the riverside town Kampot in the south direction if you are looking for the proper relaxation.
I have chosen the same to visit there and enjoyed its atmosphere and architecture a lot. I have also organised some day trips to spice up my stay there.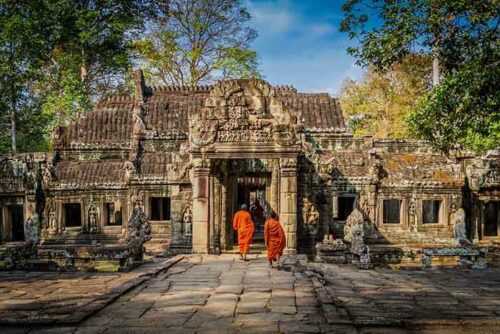 Where is Bokor Hill Station?
The place, Kampot is not much far from the town, and it is the mysterious place of Bokor hill station.
Bokor hill station is situated in Cambodia.
The place is atop the Bokor Mountain history there is an old French colonial buildings 37 Kilometre west of Kampot in Southern Cambodia.
Visiting Cambodia
I have moved on to the little town of compose. In this little town, there is a hill which is not too far from the town is called bokor hill.
On top of the mountain, an old French town is there. In this old French town, there is an abandoned casino, and we took a little scooter on rent and checked out generally at this scooter.
I did not drive there in Cambodia because people at the place are very crazy. This is a very small town.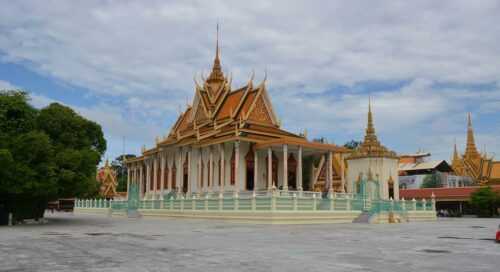 All the way is like the mountain road, which is very curvy. There were not many cars on the curvy way to match with an accident.
I think the way is very safe. We were literally in the clouds. The food was delicious, and I have enjoyed the local atmosphere, outdoor and seaside adventure in Bokor National Park.
Everything, where I had experienced, was very close to each other. I spent three days here, and the place has won my heart.
Is Bokor Hill Station Haunted?
Once it was a rich resort town that was built by the French Colonists. It was instead constructed in a tragic way.
Before its construction was finished, a massive number of workers died here. It is situated at a height of 3438 feet.
The strange thing about this hill station is that, throughout its macabre history, it has been actually abandoned twice. That's why Bokor hill station is also considered as a haunted place.
Firstly, it has happened in the year 1940. The second time, it happened in the year 1950.
There lives no one, and if anyone comes to live there, they also leave the place soon. I have even seen the signs of fighting there.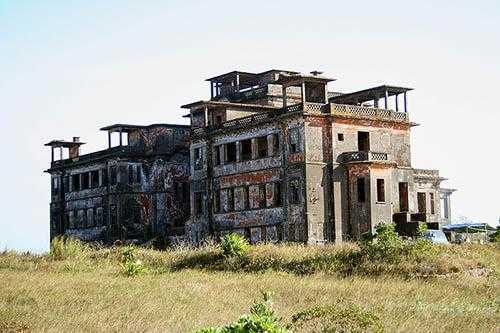 How to get to Bokor Hill Station?
You can visit there by yourself with your family or friends, or you can also join any organisational trip to the place.
I have visited there with my friends. From the centre of the Kampot, it is around 15 km to enter the Bokor hill station.
After entering, we prepared for the ride up to the hill. It is a wonderful scenic ride to the mountain by motorbike. The roadway is very good.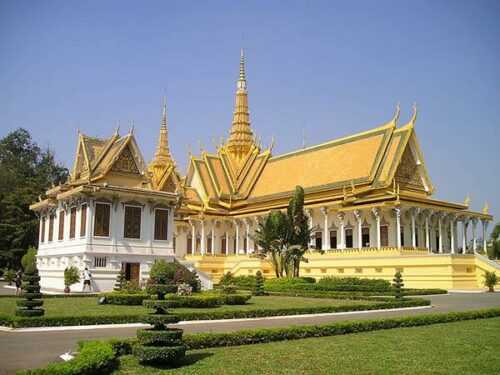 We have taken bikes on rent. We have also entered the Bokor National Park with our motorcycles by paying Rs 40/- per bike.
Bokor Hill station Weather and Best Time To Visit
The temperature during the months of summer, from May to July remains 25 degrees.
During the monsoons, due to heavy rainfall, I have visited here and in the surrounding park.
On bright days, you can also spot the Gulf of Thailand from here. You can best visit here in the months from December to April.
Although if there is no rain in these months, even then, the temperature remains 20 degrees.
Bokor Hill Station Kampot
There are picturesque streets all over Kampot. Most of the streets look the same as they were 50 years ago.
We have even included Kampot on our trip to Cambodia. I also found some new buildings in the centre of Kampot.
I felt like Kampot is a vast time machine that took me to thousands of years back in history.
This place is famous for the pepper plantations which are taken by all the good restaurants of the place.
Best Places to See in Bokor Hill Station
You can visit many places to see in Bokor hill station like I have visited Damnak Sla Khmao, Le Bokor Palace and Casino, Popokvil Waterfalls, Wat Sam prove Pam, 100 Rice Fields Sacred Meditation Area, and Lok Yeay Mao Monument.
Buddha Statue
This hill was not our final destination, and we also went to Buddha's statue. This statue is very great.
As it was the time of the new year, so there was so much celebration going to happen there.
People were coming here to give gifts to the Buddha. Besides the Buddha thread, we saw an abandoned house, and we went to check it out and see what it really is.
We directly turned to the corner. It was like a city full of five different buildings. It was like a paradise, and I loved it very much. The house beside the Buddha statue was very cool.
According to me, they were preparing the home for renewing it to make something like a resort. We felt fortunate to visit here.
I am very excited to see this renovated place of how this new hotel or resort looks like at the side of the Buddha statue.
It is going to be a fantastic view of how the abandoned casino is going to look like. It was so creepy and ominous if we looked at it from the top of the mountains.
Bokor Hill Station Church
An old church was even much creepier. From the top of the church mountain, it was a very nice of view around the place.
We all were up in the clouds. The place was very crowded as it was the time of the new year.
I do not know why we call it a casino because it is an unfinished building and there are no such activities like the casino.
However, still, it was a pretty cool building. Then we have joined a fun party and danced a bit there.
Waterfalls
After enjoying the party, we went to the waterfalls, but there was no water because it was a dry season. There were rocks all over the waterfall.
I saw a unique carnivorous plant there which I read on the internet. This plant is found only on this mountain in Cambodia and nowhere else.
All kinds of mosquitoes and the buds fly through this plant, and then they get trapped.
I have never thought that I would ever see a carnivorous plant in the wild.
This is the best day ever that I have spent with these plants on the mountain of waterfalls.
You will love to visit here, and will get to know about the history of French colonists.
Top 10 Closest Hotels from the Bokor Hills:
Eden Eco Village
Thansur Sokha Hotel
Nataya RoundHouse Coral Bay Resort
Yellow Sun Kampot
Raing Phnom Bungalow
Bluebird Lodge Kampot
Golden Crab Boutique
The Hidden Oasis Bungalows
Le Bokor Palace
Bokor mountain resort
CASTLE BAYVIEW RESORT & SPA
FAQs
Which season is best for visiting Bokor Hill?
Winter is the best season to visit Bokor Hill.
When was Bokor Hill resigned?
In 1950, the hill station was rebuilt.
How long is Bokor Mountain?
The Bokor Mountain lodge is 1,075m high above the sea level and from the foot to the peak it is 32 kilometres.
What attracts the tourists of Bokor?
The good weather and stunning views from the hill, big trees and many more things are the attractions of the tourists.
Looking for more hiking & trekking guides from Asia? Check out Hiking in Himachal Pradesh & Tiger's Nest Bhutan and Trekking in Nepal.
Read Also:
Are you looking to book your next trip? Check out the following services we use and love or click the previous link to read more!
Booking To find best hotel deals.
Best International Flight Deals to Book in 2019.
World Nomads to ensure your trip.
Hostelworld to find a budget hostel.
Jetradar book Flight at cheap price.
GetyourGuide Guided Tours.