Travelling is a job where time is the most precious treasure, and you need the best travel watch to determine it. Be it a business trip or a family vacation, travelling requires us to reach the right place at the right time.
Being on time is essential whether you are going to catch a flight, check in at the hotel, reach the location for your business meeting or meet up your travel guide.
So, a good & trustworthy watch is what you need not only to help you in being punctual but also to add to your fashion statement!
Both travel watch men as well as for women have a wide range of varieties to choose from. It is important to consider the available features while selecting the apt watch for you.
Best Travel Watch for your next trip
Timex Expedition Digital Chrono Alarm Timer 33mm Watch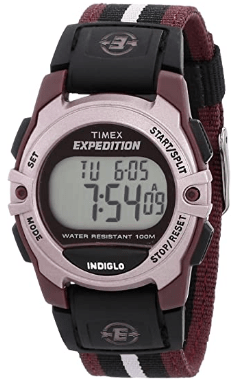 This casual digital watch comes with a Chronograph, Alarm and Timer. It has adjustable straps made up of nylon which fits the wrist perfectly.
Also, this watch has the calendar feature to keep track of months, days & dates.
The alarms come with 5 minutes of backup time, and the timer can be set for up to 24 hours. The striking feature of this best travel watch is that it comes with two time zones to adjust your time easily while you travel to another country.
Timex Expedition Digital Chrono Alarm Timer 33mm Watch has a grey digital display with an indigo light-up dial and acrylic lens. It also comes with a resin case and is water-resistant up to 100 meters which makes it suitable for swimming too.
Chopard Happy Animal Ladies 150th Anniversary Edition Watch
Most luxurious travel watch by Chopard watches. This product made by Stainless Steel.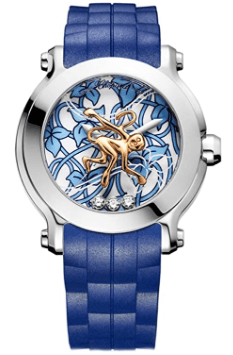 Suunto 9 g1 baro watch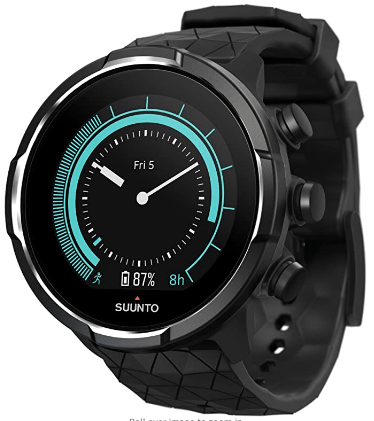 This travel watch is excellent in terms of battery life which lasts up to 120 hours of continuous exercise tracking.
It also has intelligent battery modes & reminders. Like any other best travel watch, it is also capable of tracking your heart rate, training data, and altitude with its barometer reading.
A unique feature of this watch is that it notifies about any upcoming storms too. Moreover, it also has the quality of sending reminders about sunrise & sunsets.
It comes with a military standard tested sapphire glass and resists water to up to 100 meters. All these useful features make it the best travel watch to perform all the adventurous outdoor activities while travelling.
Men's Casio G-Shock Solar Gravitymaster Watch GWRB1000-1A1: Best Travel Watch Men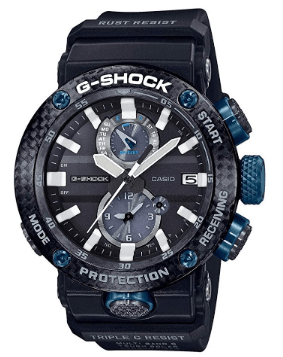 This amazing travel watch men is resistant to rust, shock, centrifugal force & vibration. It is made up of titanium & carbon & is extremely durable.
The Men'sMen's Casio G-Shock Solar Gravitymaster Watch GWRB1000-1A1 has Bluetooth features & thus, is capable of connecting with your cellphone too. This watch has an analogue-digital display system. A spherical glass protects it with non-reflective coating.
Its unique features include Chronograph, Light, Shock resistant, analogue display & full auto-calendar. Also, the is capable of resisting water up to 200 meters. All these features make it the best travel watch for men.
Timex women's ironman transit 33mm watch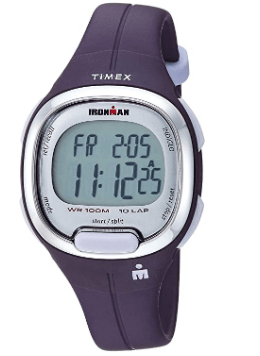 The Timex Women'sWomen's Ironman Transit 33mm Watch has a square-shaped acrylic dial and is a great travel watch women. It also has an adjustable strap to fit in wrists of different sizes.
It has the indigo light featured dial & also has a 100-hour chronograph with a ten lap memory. Moreover, the timer remains active for up to 24 hours.
It also has a customizable alarm system and a calendar for day, date and month.
The Timex Women'sWomen's Ironman Transit 33mm Watch has a grey dial with acrylic lens.
The best feature which makes it suitable for travelling is that it has two time zones. You can also swim while wearing this watch because of its 100 meters water resistance power.
Rolex GMT Master II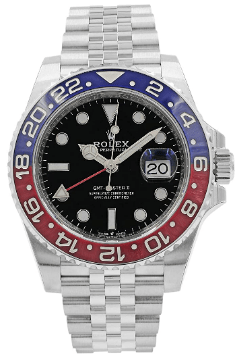 Being made up with stainless steel & a ceramic finish, Rolex GMT Master II is one of the most stylish travel watches the dial is made up of scratch-resistant sapphire glass & has cyclopes lens over the date.
It has a bicolour as well as bidirectional rotation24 hour bezel which comes in red & blue colour. One fantastic feature is that it can switch to another time zone easily, making its apt for travelling.
Rolex GMT Master II is water-resistant for up to 100 meters & it also comes with a battery life lasting for 48 hours. Its remarkable features are that it has a screw-down crown, & has a 70 Hour Power Reserve. The appearance of this watch is luminous and attractive.
Fitbit Charge 4: Smart Watch For Travel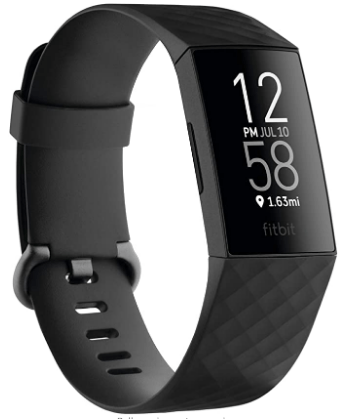 Fitbit Charge 4 is the most suitable smart watch for travel.
The 4 top striking features of this watch are:
Activity tracking
Call & text alerts
24×7 heart rate tracking
Swim proof for up to 50 meters.
It has many other unique and appealing features like built-in GPS, Active Zone Minutes, new exercise modes and sleep tracking.
this the best travel watch not only for time tracking but also for tracking your fitness routines, the intensity of outdoor activities & workouts.
It quickly gets connected with your smartphone & will allow you to access the apps on your phone. You will also be able to receive alerts and notifications about any incoming calls or texts.
The useful sleep tracking feature also keeps track of your sleep schedule, ensuring you to get proper time to sleep. It comes with a battery life of 7 days and up to 5 hours when using the inbuilt GPS and is water-resistant for up to 50 meters.
Conclusion
Whether you prefer a simple analogue traveller watches, a digital watch with GPS tracking and route-finding, or even a travel watch that looks stylish no matter what the type of display is- all sorts of travel watches are available on online stores.
Some of the top watches have been listed above, and you may choose the favourite one which serves your purpose of travelling. Make sure to pick up the most trustworthy watch for being punctual so that you don't face time-related issues and enjoy your trip like a pro.
Read Also: