Traveling is fun and educative because you get to see numerous attractions, interact with different cultures, and expand your business. Whether you are traveling for leisure or business, you deserve to make your transportation easy and comfortable. Fortunately, you can rent a fancy car for a day to visit various places, attend a special occasion, or run your business errands.
The process of renting an exotic car when traveling can be daunting unless you have an agent or know where to get one with ease. The good news is that this article will make this process very easy for you. And apart from giving you tips on how to go about the process, you will also find out the types of fancy cars and where you can use them.
Why Do You Need a Fancy Car?
Before you rent a fancy car for a day, you need to know why you need one in the first place. When traveling, there is always an option of using the ever-improving public transport system such as a bus, train, or cab, but some occasions call for a fancy car.
· To attend a special event – Have you traveled to attend a wedding, birthday party, or music event? Ultimately, you need to rent a fancy car for a day that will make you stand out. Luxury cars such as Rolls Royce, Bentley, and sports cars such Ferrari and Lamborghini are typically the best options for these events.
· For business errands – Special business errands usually require a fancy and classy car that demands respect from your partners. You can rent one of the luxurious cars stocked by popular rental companies. With the help of an agent, websites, or social media groups, you can easily rent a car of your choice.
· To do a road trip – If you decide to treat your family or partner with a road trip through the highways, mountains, or beach roads, rent a fancy car for a day such as Lamborghini Urus, Aston Martin, Ferrari, or even a Rolls Royce to make a memorable road trip.
· Airport transfers – Renting an exotic car o transport you from the airport to your hotel or vice versa makes your trip very memorable. Travel agents always do this to transport their VIPs because fancy and luxurious cars are super comfy and create a memorable moment.
Choose a Suitable Car
When you want to rent a fancy car for a day, the biggest challenge is to choose a model. Luxury and exotic car manufacturers are increasing by the day. So, will you go for an exotic sports car, a luxurious sedan, or an SUV? Well, let's give you a hint about the most popular fancy cars that you can rent for a day to help you make the right decision.
Exotic sports cars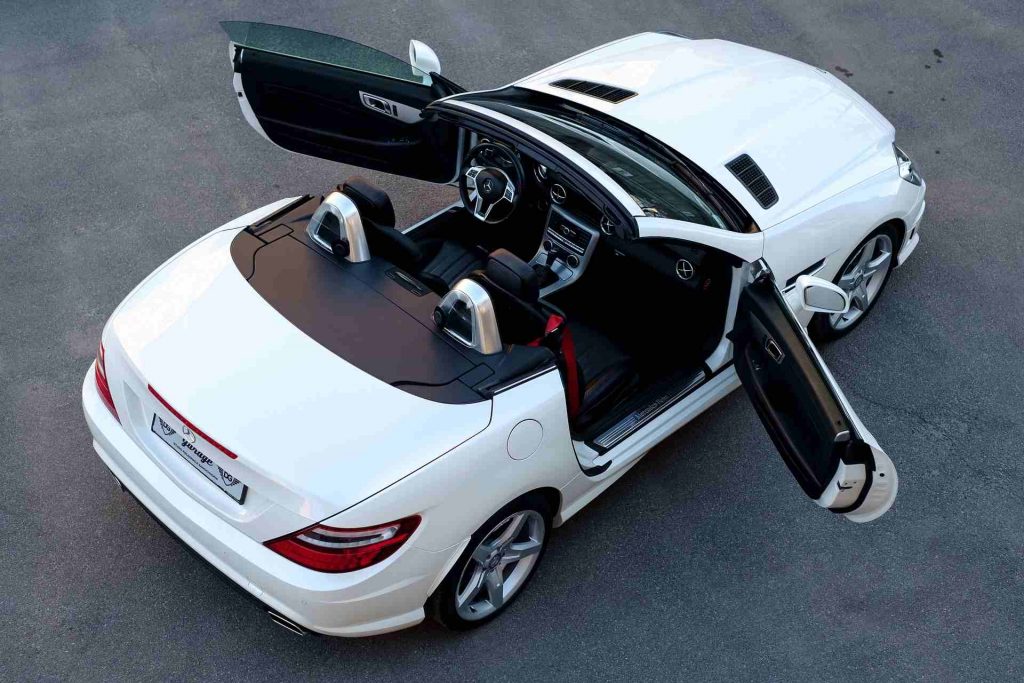 These vehicles are all relatively similar: two-seater, fancy looks, and a powerful engine. This makes it quite hard to choose to settle on one among Ferrari, Lamborghini, Aston Martin, and BMW models.
However, you still have to settle on one. So, make your choice carefully depending on the intended use, color, and preference of model.
Luxurious sedans
When you want to attend a special event such as a wedding or a business meeting, no other fancy car will serve you better than a luxurious sedan. These include Rolls Royce, Bentley, and Mercedes Benz models.
Before you rent a fancy car for a day in this category, check the year of manufacture, overall condition of the car, and the in-dash technology that you will enjoy.
Luxurious SUVs
It is possible to rent a luxurious SUV for a day to take a short road trip with the family or for other off-road errands. These vehicles are sometimes used to transport VIPs from the airport to hotels.
Among the most well-known fancy SUVs to rent include Mercedes Benz G Wagon, Range Rover, and Lamborghini Urus.
Limos and modified cars
We cannot forget limos and modified supercars such as party buses and trucks. They are best for special events such as birthday parties, weddings, and prom nights, just to mention a few.
It is quite expensive to rent a fancy car for a day in this category, so you need proper planning.
Choose Your Rental Company Well
If you want to rent a fancy car for a day successfully, you need to choose the DRC car rental company carefully. Make sure you compare the rental company's insurance with a third-party rental car insurance agency to get the best quote. Many reputable companies have a variety of fancy vehicles and give customers an easy time when choosing and using these vehicles.
If you have to be in Atlanta USA, you can check here to see the types of fancy and luxurious cars that you will get from them. They have all the options discussed above and more options such as private and charter jets.
If this is not your option, there are many other reliable rental companies to rent a fancy car for a day from. With all of the information on the web and social media platforms, it is easy to differentiate a reliable company and one that is not.
Book Your Car Early
When you want to rent a fancy car for a day to facilitate transport during your traveling, book it early through the company's website.
It is better than doing it at the last minute, which can be confusing when you are in a new place. Apart from the convenience, clients also enjoy early-bird discounts.
To seal a good deal, read the contract and understand it before signing or paying the down payment they ask. It is also here that you will understand the terms and conditions that guide the use of the fancy car.
Booking early helps to stay prepared for your trip, even if you will only be using the car for a day.
Final Words
It is easy to rent a fancy car for a day when traveling when you know why you need such as car, the best model to suit your needs, and a reliable company rental company to rent from.
From the insights we have discussed above, you know that booking a fancy, luxurious, or exotic vehicle early makes your trip more convenient than ever. So, take these secrets seriously to succeed in the process.
You can also read:
Is It Better To Rent A Car Or Hire A Chauffeur During A Vacation?