The Ararat Lunatic Asylum is Australia's massive abandoned mental institution. The institution also was known as the Aradale mental hospital.
However, it is currently the domicile of the Ararat asylum ghost tours. Here once lived Australia's most terrifying and criminally crazy people.
The construction of the Ararat lunatic asylum finished in 1867, and it was created to look like the Colney Hatch Mental Hospital located in Friern Barnet, London.
The notion was to evacuate the jails of those referred crazy, mental, and insane.
Throughout the years, the asylum was used for treating mentally unstable people; approximately 13,000 people died there.
It remained for 130 years, implying that about 1,000 deaths occurred yearly. That's a lot of ghosts!
Ardale has been empty for 16 years and is now isolated.
Walking around its desolate grounds is like walking against a movie set from a scary movie post-destruction.
During those days, anyone young and old, female and male, suffering from a mental disease or sickness such as autism, Down syndrome, or epilepsy, would find themselves in Aradale.
Ararat Mental Asylum History
Situated around 205 km away from Melbourne, Ararat was utilized to replace the prison method of those anticipated to be the most criminally crazy and evil.
However, it became a home for those with a mental disorder, post-natal depression, and illnesses such as autism, epilepsy, and Down syndrome.
Once, the Ararat lunatic asylum patients were home to approximately 1000 and 500 employees.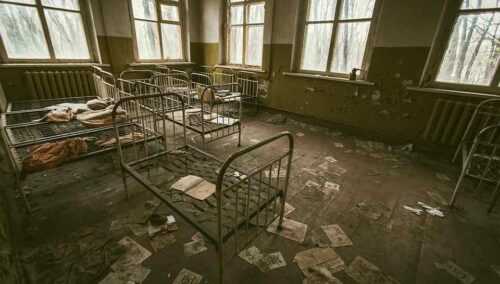 At present, the asylum is used for ghost tours.
Reports of visitors suddenly passing out, feeling nauseous and in pain while walking via specific rooms, sections with sinister smells and banging sounds on the wall as if the patients hitting their heads against the walls are common occurrences.
The Ararat Lunatic Asylum was massive, with 63 buildings and 500 employees.
Allegedly, people have reported hauntings of nurses in white uniforms moaning, crying and hearing footsteps.
J ward Lunatic Asylum Ghost Tour
In the Ararat lunatic asylum's J ward, three prisoners were hanged while the asylum was a jail.
They were interred upright, and it is believed that their spirits still haunt the area. And since they were murderers, they weren't given a proper Christian burial.
The prisoners marked the graves, and the friends of J ward have put signs above these burial locations.
J Ward was famous for keeping infamous patients, one of the most significant being Bill Wallace.
Though he was never convicted nor tried, he was an alleged murderer who reportedly shot a friend over an argument concerning a cigarette. Then two doctors declared him 'crazy' in 1925.
He was sent to the asylum for 64 years and died in the asylum at the age of 107 in 1989.
As per the real paranormal experiences, visitors have shared their shoved or bitten experiences, plus hearing screaming voices, the electric hindrance with electrical tools and cameras, and ticking clocks.
Another popular room causes a feeling of 'terror, sickness, and sleepy like conditions,' and it lasts until you leave the building.
Apart from the ex-patients and prisoners, the staff members, too, supposedly haunt the building frequently.
The Ararat Lunatic Asylum Ghost Stories
Another ghost tale circulating the Ararat lunatic asylum is about a patient named Gary Webb, who mutilated his body over 70 times. He often screamed at people to get out of his room.
The superintendent's office is popular, as well, for being haunted. Visitors encountered an unpleasant taste while walking past his office.
People said he died by committing suicide, swallowing hydrogen Cyanide and Prussic Acid.
We don't know who that was; however, the following reports could be Dr. William L. Mullen. He died in 1912.
Another ghost that haunts the Ararat lunatic asylum with its presence is Nurse Kerry.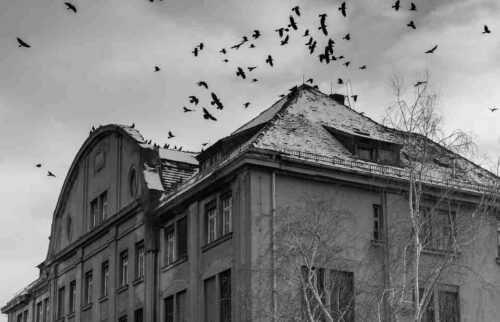 She wanders the women's wing and looks at the Ararat ghost tour guides.
Several visitors claimed to feel dizzy and nauseous whenever they visited the wing. One visitor's son saw a figure in the women's section.
One of the visitors took several photographs wherein he saw some shadowy figures appearing in the photos.
Situated on top of Madman's Hill, the land of Ararat is said to be magnificent.
The 'Italianate' styled building was an aide-mémoire of a period when old behaviors to mental health prevailed; treatments like straitjackets, lobotomies, and the use of shock therapy ruled.
Lobotomy was performed by slicing a hole in the skull and inserting ethanol in the brain to eliminate the fibers linked to the front lobe from other brain sections.
This method was used as a course to control mentally sick patients.
It's not surprising that when visitors enter this room at the Ararat lunatic asylum, some feel a sharp headache.
You don't need to believe in the supernatural. However, this is for sure that even without its supposed ghosts and paranormal activities, the history of the Ararat lunatic asylum is absolutely sinister.
FAQs
Worst mental asylum in Australia
The Kenmore Asylum is an old psychiatric hospital in Goulburn, New South Wales, Australia. It was built in 1894 and opened in 1895. It had enough room for up to 700 patients. People also call it Kenmore Hospital or Kenmore Psychiatric Hospital. The hospital is now closed, but it is still a place of historical importance.
Why did Aradale Asylum close
The hospital closed in 1993 because the Victoria government decided to stop keeping people with mental health issues in large institutions.
Abandoned Mental Asylum Victoria
Aradale and its two sister asylums at Kew and Beechworth were constructed to provide housing for the growing number of individuals with mental illness in Victoria. Construction began in 1865, and patients started to be admitted in 1867. However, the asylum stopped operating in 1993.
Ararat Asylum patient records
click here to see the records of the Ararat Asylum
Read Also:
10 best travel items your holiday trip
How To Clean Flashlight Battery