Dwarkamai is a special place situated at the center of Shirdi in India. It is essential because Saint Sai Baba lived in this place and gave everyone love, kindness, and spiritual wisdom.
Dwarkamai was originally an old, crumbling mosque. However, with the coming of Sai Baba in 1858, everything had to change. In this post, we'll learn about the Dwarkami Shirdi Sai Baba.
Here are some of the critical features of Dwarkamai Shirdi:
The Sacred Stone Slab: Sai Baba used to sit on a stone slab in the courtyard, surrounded by devotees who would ask him questions.
Dhuni (Sacred Fire Pit): Sai Baba lights the Dhuni, representing his presence and divine energy.
Udi (Sacred Ash): In the Duni, ash is considered sacred and is distributed to devotees as Sai Baba's blessings and protection.
Oil Painting of Sai Baba: Inside Dwaraka mai Shirdi, there is a massive painting of Sai Baba, which depicts his peaceful and kind self.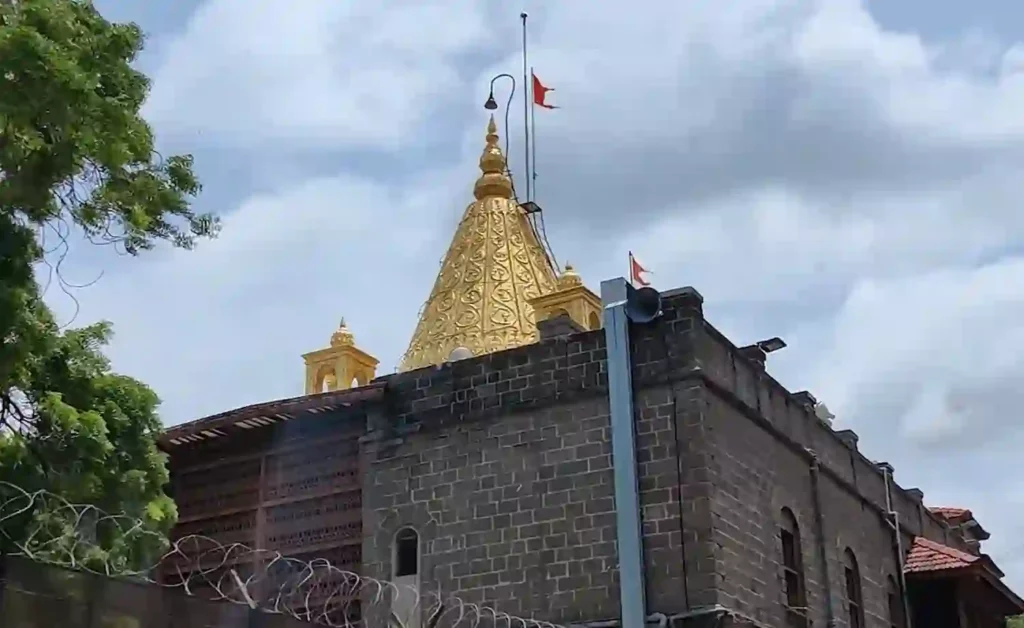 Dwarkamai Shirdi Story
In one of the small mosques known as Dwarkamai in Shirdi. It was all shattered and neglected. Then, in 1858, a man called Sai Baba arrived at Shirdi. Therefore, he decided to live in Dwarkamai and repair it.
Sai Baba worked extremely hard to turn Dwarkamai into a holy site. He added a platform, a sacred fire pit called Dhuni, and a space for people to unite. Dwarkamai started as a simple mosque but soon became a holy place of great significance.
The teachings and compassionate nature of Sai Baba attracted people from every point, irrespective of their religious beliefs and backgrounds. He showed no partiality to anyone and treated everyone in his presence equally.
Dwarkamai always had the sacred fire pit, Dhuni, burning. Sai Baba believed that its smoke and ash could heal. He also distributed udi, a mixture of ash and sandalwood, as his blessing and shield.
Dwarkamai transformed into a forum for discussions on spiritual matters. Sai Baba sat on a unique stone and shared wisdom with the world around him, offering comfort and guidance to anyone who sought his help.
Millions of people still regard Dwarkamai as necessary to date. It illustrates Sai Baba's message of love and acceptance for all. Dwarkamai teaches us about change, how to deal with differences, and the perpetual resilience of spirituality.
Dwarkamai Shirdi Timings
Its timing reflects spiritual tranquillity with carefully set hours for pilgrims seeking blessings. During these times, Sai Baba's former home provides a peaceful place for prayer and thought.
The carefully planned itinerary meets pilgrims' spiritual requirements, promoting dedication and peace. These spiritual hours at Dwarkamai leave an unforgettable imprint on those who experience them.
| | |
| --- | --- |
| Day | Timing |
| Monday – Sunday | 5:30 AM to 9:45 PM |
Dwarkamai Shirdi Sai Baba Entry Fees
The home of Sai Baba, Dwarkamai in Shirdi, extends a warm welcome to followers without charging an admission fee, reflecting the broad reach of the saint's teachings.
The policy of open doors guarantees unrestricted entry to the holy site for people from all backgrounds, promoting harmony and mutual respect.
Since there are no admission costs, everyone can participate in the spiritual experience at Dwarkamai and benefit from Sai Baba's worldwide message of love and compassion.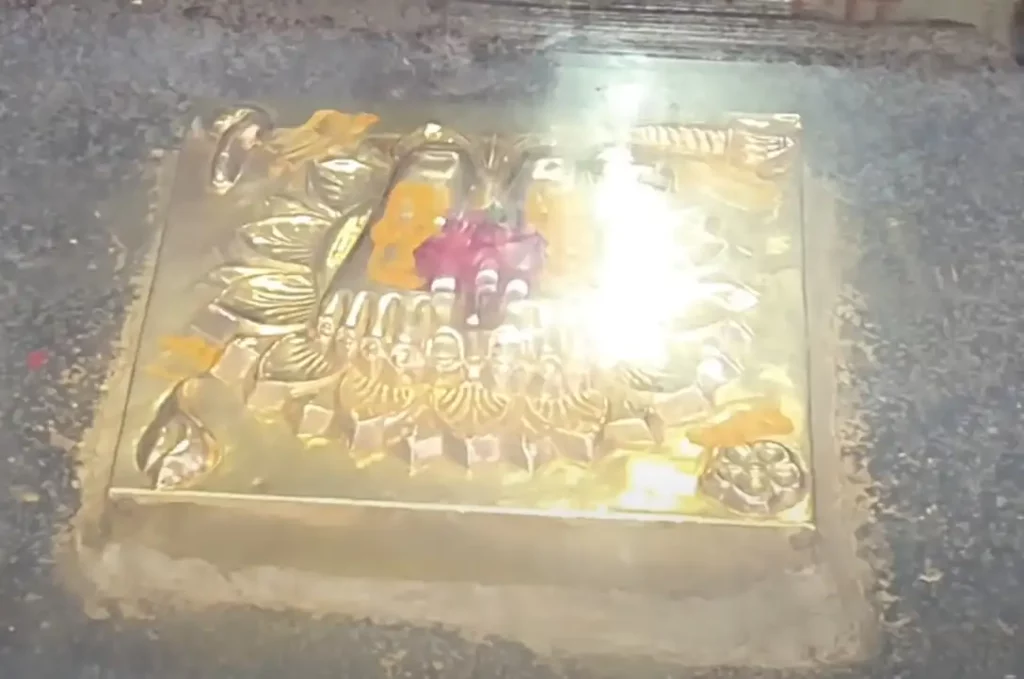 Dwarkamai Shirdi Live Darshan
Sai Baba live darshan lets devotees visit this precious place from anywhere in the world as a virtual pilgrimage.
With this internet portal, devotees can connect with Shirdi live darshan's holy aura and receive spiritual benefits. Dwarkamai Shirdi Live Darshan's qualities and significance will be discussed in detail:
| | |
| --- | --- |
| Activities | Timings |
| Kakad Aarti (Morning) | 5:00 AM to 6:00 AM |
| Mangal Snaan in Samadhi Mandir | 5:15 AM to 6:00 AM |
| Aarti "Shirdi Majhe Pandharpur | 6:20 AM to 6:30 AM |
| Darshan Begins in Samadhi Mandir | 6:25 AM to 11:30 AM |
| Dhuni Pooja With Rice and Ghee | 6:25 AM to 11:30 AM |
| Mid-day Aarti | 11:30 AM to 11:45 AM |
| Pothi in Samadhi Mandir | 12:00 PM to 12:30 PM |
| Dhoop Aarti | 6:30 PM to 6:45 PM |
| Shej Aarti | 8:30 PM to 8:45 PM |
Sai Baba Aarti
Timings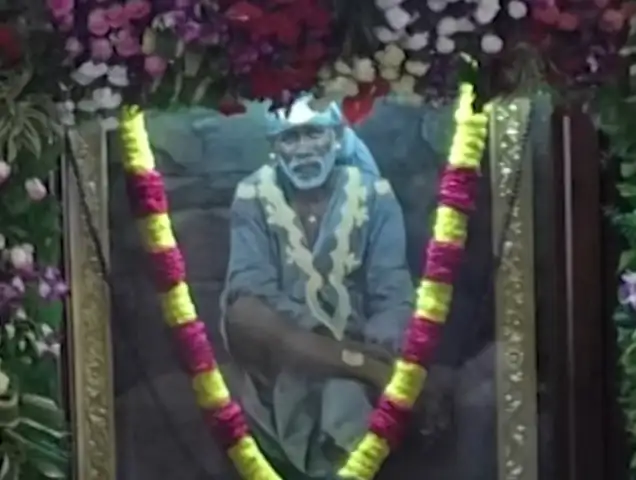 More about Dwarkamai Shirdi
A shrine dedicated to spirituality and heavenly grace, Dwarkamai Shirdi is connected to the venerable Sai Baba.
The saint has had an immense presence in this consecrated place, blessing and consoling innumerable followers. Let's now explore Dwarkamai in more detail using the following main points:
Location: Dwarkamai is in the heart of Shirdi, India, near the Samadhi Mandir, another prominent Sai Baba shrine.
Darshan (Viewing of the Samadhi): Darshan timings are from 5:59 AM to 11:30 AM and 3:59 PM to 9:45 PM.
Aarti Timings: Kakad Aarti (Morning Aarti) takes place at 5:45 AM, and Shayan Aarti (Evening Aarti) takes place at 6:30 PM.
Dhuni (Sacred Fire Pit): The Dhuni is maintained throughout the day, and devotees can receive Udhi (sacred ash) as a blessing from Sai Baba.
Hotels near Dwarkamai Shirdi
Relax in Shirdi hotels near Dwarkamai. Modern amenities and historic charm combine in these hotels in the sacred town. They're perfect for pilgrims and travelers near Dwarkamai.
Delicious local food, elegant lodgings, and excellent service make a great stay. These hotels have well-maintained meditation rooms to complete an entire holiday in Shirdi.
7 Must-Have Items for Your Trip to Dwarkamai Shirdi
In Shirdi, gather seven essentials for your spiritual trek to Dwarkamai. Comfortable shoes and a small first aid kit make exploration stress-free.
Drink water, learn with a trip guide, and capture memories with a dependable camera. Your Dwarkamai pilgrimage is seamless and enriching with a comfy rucksack.
FAQs
Shirdi temple to Dwarkamai distance
The distance between these two places is 200 meters.
What is the significance of Dwarakamai Shirdi?
The holy "Dhuni," which Sai Baba ignited a century ago and continues to burn, is kept alive in Dwarkamai.
Was Dwarkamai a mosque?
Dwarkamai had been a run-down old mosque before Sai Baba came to Shirdi.
Read This Also: