5 Best University in the USA
The United States of America is globally recognized for high-quality education, and it is the dream study destination of many students all over the world. There are the best university and colleges and in the USA, and each of them has different requirements.
However, what many institutions have in common is the IELTS or TOEFL test – a major hurdle to overcome during admissions.
The IELTS (International English Language Testing System) and TOEFL (Test of English as a Foreign Language) are standardized assessments to measure a student's ability to listen, read, write, and communicate in English. It ensures non-native English speakers can effectively learn and reside in the US.
Taking the IELTS or TOEFL exam, however, is not something many incoming students are eager for. It can get expensive for some, while others prefer to study English once they are in the country instead.
If you're not keen on taking these tests, you may want to consider the following colleges and universities. These are major institutions in the US offering various programs without IELTS or TOEFL requirements. Also, if you are interested in attending colleges for free, check out this list of amazing scholarship awards.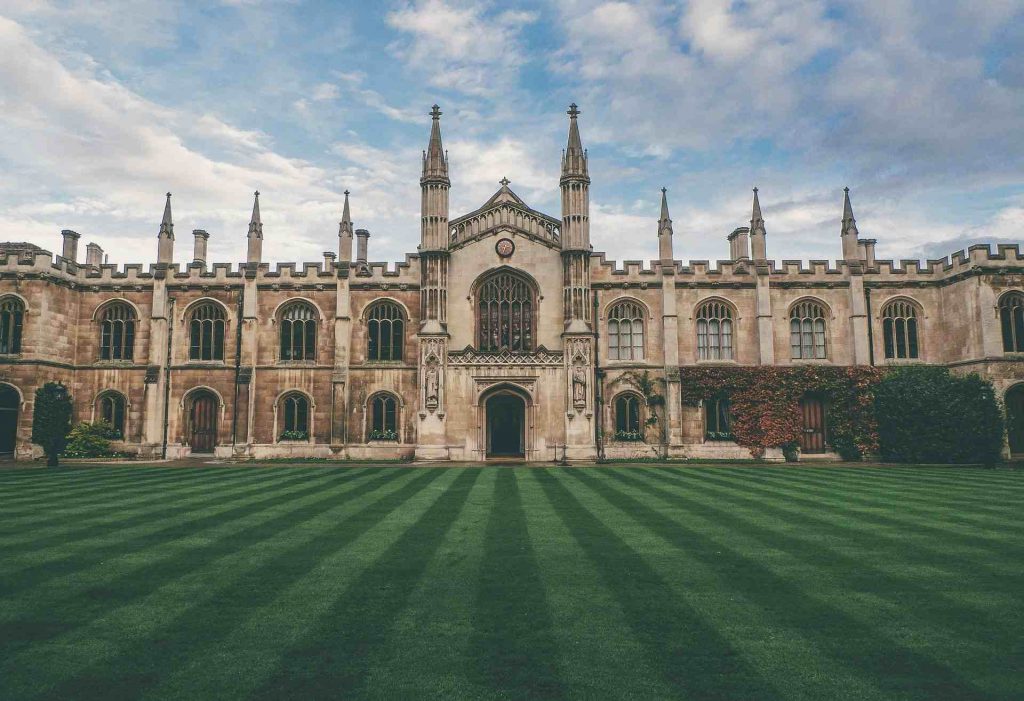 #1  University of Delaware (UD)
The University of Delaware is a major research-intensive best university and one of the oldest in the US. It welcomes over 22,000 students across its nine colleges.
UD is known to be the first American university to offer a study-abroad program in 1923 and was later adopted by many other schools. As a pioneer in global education, UD ensures its programs remain accessible – starting from the admission process.
International students do not need an IELTS/TOEFL certificate in applying to UD. The school accepts scores from other standardized tests, such as the Cambridge English Assessment or the Duolingo English Test (DET).
But if you still have neither, you can apply for conditional admission by selecting the Academic Transition (AT) at the university's English Language Institute.
Students have a chance to apply to any of their 150+ programs except nursing. They have programs in engineering, health sciences, business and economics, and the arts, among others. In between classes, students can participate in the many extracurricular activities on campus.
#2  University of New Orleans (UNO)
Nationally and globally ranked, the University of New Orleans is the best university and has always been committed to inclusion and diversity. It began as a fully integrated public institution, the first in the south, and has expanded to educate students in all Louisiana parishes, the whole of the United States, and over 130 countries. To this day, it brings together a diverse student body through an encouraging admissions process.
To study at the University of New Orleans without IELTS, students may first take the Intensive Language Program (IELP) which conditionally admits them into the university.
You will be able to secure full admission once you meet the UNO IELP requirements, which are 63+ in LGVR and 70+ in Writing in the exit exam.
Besides its central location and high-quality programs, UNO offers one of the most affordable higher education opportunities in the US.
The university was ranked among 20 schools where students have the least debt after graduation, and over $41 million in scholarships are awarded to UNO students every year.
#3  University of Dayton (UD)
The University of Dayton is a private best university and the second-largest in Ohio. It is spread across a 338-acre campus in the city of the same name, where it offers courses in the arts, education, health sciences, engineering, business administration, and law.
The university also offers international programs, as well as intercultural service-learning opportunities in over 65 countries around the world. Through these and many more initiatives, UD has a growing number of non-English students.
UD accepts academically qualified students, even if you don't have an IELTS or TOEFL score to show. You can instead attend Dayton's Intensive English Program (IEP) as a conditional admission to the academic program of your choice.
The IEP teaches the English language and the American culture, and successful completion of the course means full admission to the university.
UD provides additional guidance through the International Student and Scholar Service (ISSS), including immigration advising and social activities. Furthermore, over 270 student organizations and campus recreation will make your stay in the university more memorable.
#4  California State University, Los Angeles (Cal State LA)
California State University Los Angeles is one of the 23 campuses of the Cal State public university system. Located in the heart of LA, the university was ranked first in the US for student's upward mobility.
It is also a federally designated Minority-Serving, Hispanic-Serving, and Asian American and Native American Public Islander-Serving Institution. A true ally of diversity and inclusion, indeed.
Getting into California State University will not require you an IELTS or TOEFL score. As long as you can provide proof that your bachelor's degree or secondary education uses English as a medium of instruction, you have a great chance to be admitted to your chosen program.
Cal State LA has several degree programs to choose from in the areas of engineering, education, arts and letters, business, natural and social sciences, and ethnic studies. You can also expect the school's support on arts and culture, health and wellness, and career services.
#5  Rice University
The William Marsh Rice University in Houston, Texas is a best university having an undergraduate focus. It is highly regarded for its works in structural chemical analysis, nanotechnology, artificial heart research, and space research.
As a forerunner in science and technology, Rice enrolls a diverse class of talented students from around the country and the world.
For students with different first languages than English, Rice University does accept IELTS or TOEFL scores. But for those who haven't taken the tests, there are other ways to secure admission. You can submit a Duolingo English Test (DET) result instead (minimum score of 120), or provide proof of at least two years of study in an English language curriculum.
Rice University offers need-based financial aid and merit-based scholarships to deserving international students. Nearly 20% of students are awarded a merit scholarship every year. With an encouraging admission, generous financial assistance, and top-rated programs, Rice University is undoubtedly one of the best institutions in the US.
Conclusion: Take Them If You Have Time!
Even though you can apply to these universities without IELTS or TOEFL, you can apply to more universities than these five if you take those standardized tests.
If you cannot take it for personal reasons or due to extenuating circumstances, then try to participate in other activities in order to make your application stand out.
Also read:
What Are The Best ISPs For Home Usage In The USA?