As tourism and travel are on the upswing, everyone is journeying on the road and to the skies with families and friends in an effort to create the luxury vacation on budget.
There are no magic tricks when it comes to where to go and what to pack, however if you plan a family vacation with a newborn infant, it's best to be prepared. Vacationing is designed to become a time that is talked about and scrap booked about for years.
Cherishing memories begins with organizing the trip, understanding what role each person plays in preparation, and then finally getting to relax and unwind with loved ones.
For new mothers and fathers though, it's an entirely different ball game. Once a new baby enters their lives, everything about the day-to-day changes and is full of extraordinary moments.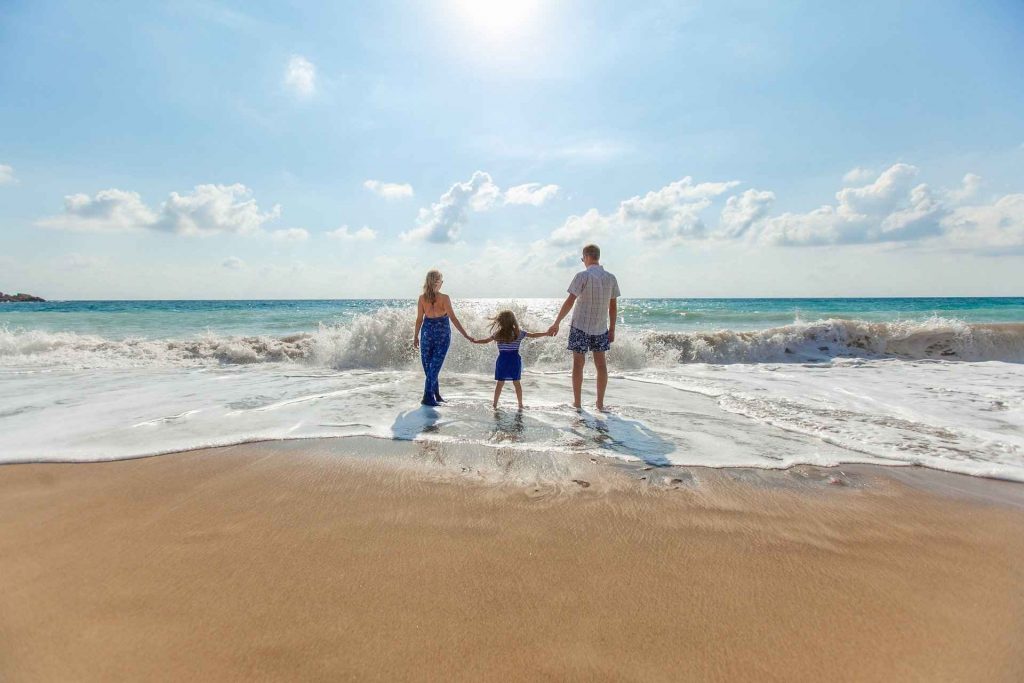 What Are the Top 5 Ways to Make a Trip Memorable?
The time-tested secrets for having a memorable vacation as a new family aren't set in stone, since every newborn situation is unique, but there are specific ways to create a beautiful trip that involves plenty of smiles and photos taken.
1. Collect mementos from cherished locations – Adding to your collectable treasures of areas you've been to is an excellent way to begin a storytelling process to your child as they grow up. Depending on where you vacation to, there's always a signature trinket that reminds you of the vacation and the story behind that moment.
2. Design a family T-shirt – Wearing t-shirts is not only super comfortable for every family member involved, but the words and images on the fabric can be a testament to the memorable vacation you just went on.
Then, every year when you reunite for family togetherness, wear the t-shirt as colour printing from the vacation and plan to laugh, cry, and experience every emotion under the sun.
3. Bring along your favorite games – As technology has evolved over the years, new parents can spearhead a game for babies that involves your Ipad or other travel gadgets to help pass the time. The idea is to create a game out of basically nothing and make it something. Think baby game apps.
It doesn't only have to include technology either, as most road trip games can be all about the location you're in and what's available. Keep the games simple, keep them memorable, and prepare yourself to pass down the tricks of the trade to you children.
4. Sinks and Buckets for Cleaning – Okay, babies need to be cleaned, so why not get innovative on your vacation and give your child (and you) a memory to be cherished long after they are out of your house? Babies don't really get that dirty as a newborn, yet once they explore their environment a bit more as an older child, then taking a bath is important.
However, if you feel the need to clean your infant and you don't have access to a bathtub, hotel or Airbnb sinks work just fine, as do large buckets of clean water when you're on the road at a campsite.
Let common sense dictate whether your baby is really dirty or not, and if so, splashing around in a sink or bucket can be fun for all involved.
5. Prepare the right baby carrier – If you know you're going to be trekking through the forests, trails, and perhaps even Disneyland, there's no better solution to alleviating discomfort for your infant than to have the best baby carrier.
If a backpack-type of carrier is warranted, make sure it's of topnotch quality. If the mother wants to strap the infant to the front of her body in a Baby Bjorn-style, it allows the child to be calm and watch every step as if they have a front row seat.
A Survival Guide
It's all about planning, organizing, doing the research, and being open to potential chaos along the way. That alone makes for a memorable trip. If you resort to any survival type of guide for traveling with a new baby, it has to include time carved out for you as new parents.
Some vacation places offer nanny services or baby care support for parents who wish to take a break and have a night out alone. It may be worth it, yet it also has to alleviate your worries about leaving your new baby with a stranger.
If you plan to be spontaneous about the vacation and are extremely trusting with the accommodations you've reserved, then ask ahead of time whether there are professional and licensed support services for a newborn. It's worth it to add to your memorable vacation file, if you know that time spent alone means relaxation.
In Conclusion
Plan a Family vacation with a new baby doesn't have to be difficult or hard work. Making your vacation a trip to remember requires mentally and physically preparing your newborn and you for an experience of a lifetime.
In truth, the preparation phase is vital to your vacation success and will ensure that the trip with your toddler is enjoyable and memorable.
Keep your baby well-rested in advance of travel, and be pleasantly surprised at what a difference that alone makes for your ultimate vacation.