Hillsboro is one of the places you can visit in Oregon. It is also a famous city in the Pacific Northwest region of the Western United States.
Just like some other major cities in Oregon, such as Portland, Astoria, Medford, and Salem, Hillsboro has tons of free places to visit.
There are actually more places you can visit in Hillsboro, however, than what you could envisage. For instance, there are countless historic museums, beautiful parks, and other fun places to explore. If you are a lover of glamour, there are plenty of that in Hillsboro, Oregon, too!
It is the form of place that "kindly treat yourself" is the popular slogan. To summarize the long story, once you are heading towards Hillsboro, there are lots of fun and beautiful places you can visit. Shall we get started with the list of best places to visit in this amazing city?
Places To Visit In Hillsboro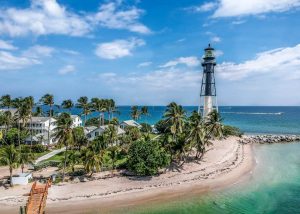 1. Rood Bridge Park
Rood Bridge Park is one of the fun places you can visit in Hillsboro because of its vast range of recreation opportunities.
This beautiful park is notably a 61-acre woodland area with trails, meadows, and creeks in Hillsboro, Oregon. Moreover, this place also has tennis courts, a play area, and little watercraft access to the Tualatin River.
The beautiful Lloyd Baron Rhododendron Garden is also located here, as well and it could be rented for gatherings and celebrations.
An incredible attribute of this park is that it is for all ages, from individuals coming for a run to playdates to family gatherings to group cookouts, this park will accommodate everyone!
2. Hillsboro Tuesday Marketplace
If you are visiting this city during the weekdays, be sure to check out Hillsboro Tuesday Night Market!
This is an outdoor market and it is a great place to go on a Tuesday evening if you care for a relaxing, fun, and comfortable environment to enjoy your dinner.
It is a fun place to visit if you want some delicious locally made foods, sweet candy, great breweries, soft bread, fresh fruit, fresh vegetables, delicious whatnot, and more!
Obviously, this is beyond an ordinary market, it has varieties of things you can select from! Vendors are friendly and also, the prices of their goods are not expensive! Don't forget to include this in your travel plan while coming to Hillsboro!
3. Oregon International Air Show
The Oregon International Air Show is a yearly full-air show in Hillsboro.
Basically, the show provides safe and good experiences which will encourage upcoming ones.
It is notably one of the most visited civilian shows on the West Coast of the United States.
It usually has civilian aircraft from the United States and on a few occasions, civilian and military aircraft from other countries like Russia and several other countries.
If you plan a visit this beautiful city during the year, don't forget to attend this show, it will surely be worth the price of admission!
4. Smith Berry Barn, Hillsboro
Do you want to explore a lovely garden?
If you really wish to explore a lovely garden while in Hillsboro, Smith Berry Barn should be your next stop!
This is a wonderful farm and garden market that has the best of Oregon's seasonal offerings.
Once visit here, you have the privilege of getting cheap specialty herbs and more!
Besides, you will have the opportunity to interact with the owner who is so lovely and accommodating.
If you do visit here, you can not leave less happy!
5. Shute Park Aquatic and Recreation Center, Hillsboro
Shute Park Aquatic and Recreation Center is a multi-purpose outdoor and indoor fun area in Hillsboro, Oregon.
If you want to enjoy your vacation to this amazing city, do well to check out this place.
They have a large pool and it is well maintained, with nice facilities and the water is always clean.
Interestingly, they operate a cheap pricing plan and you would find it so affordable to get a yearly or quarterly pass.
The kid area is also simple and the water there is a little warmer which is definitely great for the kids.
In short, this place has something entertaining and fun for all visitors!
6. Oak Knoll Winery, Hillsboro
Oak Knoll Winery has been welcoming visitors to its industry since 1970.
Do you care to visit a place where you can get fine quality wines?
This industry of Hillsboro has the best, quality and cheap wines that will satisfy you!
Beyond that, they also have a large place where visitors can park their cars at no extra cost.
If you would not be in a hurry to leave Hillsboro on your next visit, this is a place worth visiting!
7. Glenn and Viola Walters Cultural Art Center in Hillsboro
Glenn and Viola Walters Cultural Art Center is a performing arts center in Hillsboro, Oregon that is always visitors oriented.
This amazing place showcases events and provides a great environment for visitors to host their events.
If you would like to enjoy a lovely afternoon with your spouse or friends, be sure to check out this lovely location.
Several cultural activities, ceremonies, and a lot of events!
There would not be any dull moment for you if you visit this place!
The staff are friendly and always make visitor's satisfaction their priority.
Amazingly, there are no admission fees that are required in order to gain entrance here.
Do you plan a visit to this amazing city?
It will surely be fun if you do!
Final Remarks
These are merely a few of the places you can visit in Hillsboro.
Whether you have a strong interest in climbing a mountain, engaging in hiking, attending beautiful shows, or getting informed about history, this city has a lot of these to offer visitors!
Just ensure to plan your trip accordingly.
Happy travels!
Also Read:
The 10 Most Beautiful Places to Visit in Singapore
Places To Visit Before You Die (Updated 2022)
6 Best places to visit in Tenerife if you travel to Tenerife