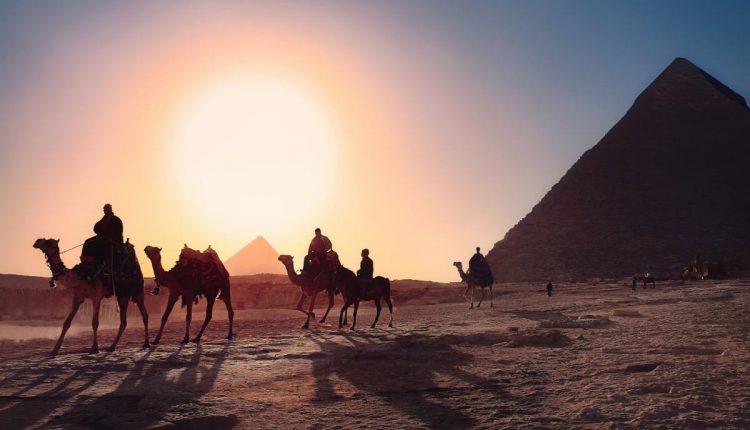 How to Spend the Perfect Summer in Egypt
Egypt has primarily two seasons: winter and summer. Winter kicks off in November and ends in April, while summer begins in May and lasts until October.
Summer in Egypt is dry and might be scorching at certain times of the day—especially midday; hence this specific time of year is considered the off-season for tourism.
While the climate is also milder during the wintertime, there are some definite benefits to visiting Egypt during the summer period. Here's a glance at the benefits of traveling to Egypt in May, June, July, August, and also the first part of September (later in September and October, the weather tends to chill up a bit).
Here you will find tips, things to do, what to expect weather-wise, as well as the basics to pack for your trip. 
Best Things to Do and See During Summer in Egypt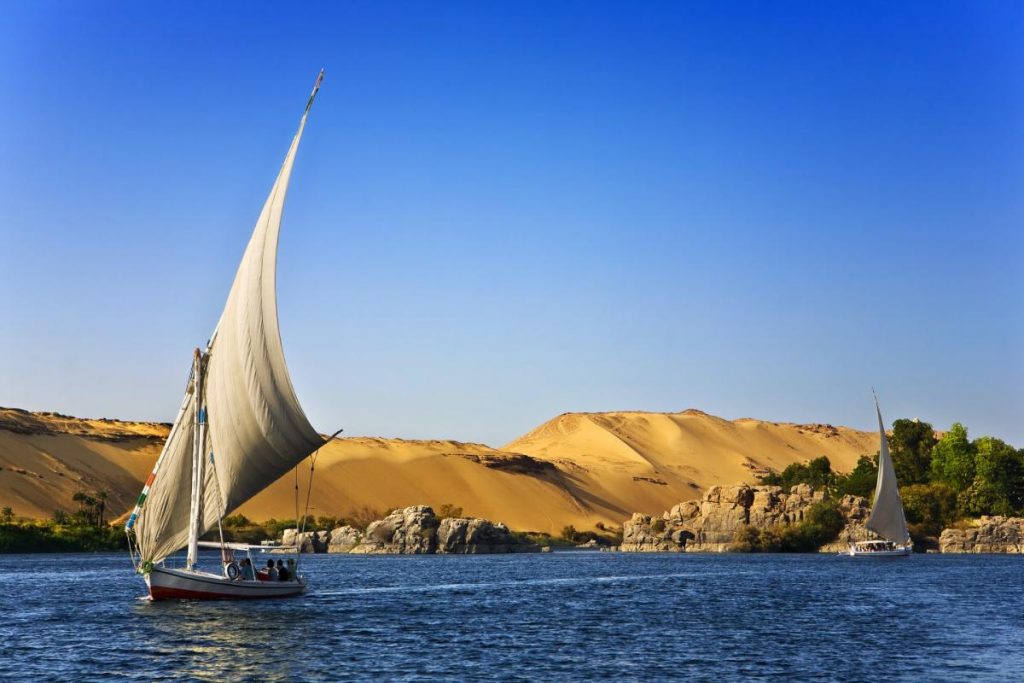 Here's a look at the advantages of traveling to Egypt in May, June, July, August, and the first part of September (later in September and October tend to cool down a bit), as well as tips, things to see, and do, what to expect weather-wise, and the basics to pack for your trip.
You'll Encounter Fewer Tourists.
No one wants to have to fend off scores of tourists while on vacation. During the high season in Egypt, mosques, tombs, monuments, and other attractions will most likely be swarming with visitors, so tours will likely take longer.
It also means you will spend more time waiting in line, missing some of those must-see attractions on your list. If you travel during the hottest time of the year, however, you will be able to avoid the usually packed crowds.
Summer travel allows you to enjoy more time exploring Egypt's history and culture, soak up the striking desert views, capture photos, and create memories that will last forever.
Some Prices May Be Lower
Because summer is the off-season, hotel prices, flights, and Egypt tour packages may be priced lower than in the high season. Depending on the length of your stay, traveling to Egypt in the summer could potentially save you hundreds of dollars on the price of your trip.
That would give you more souvenir money to spend at Khan-el-Khalili, Cairo's most famous medieval souk. You could even use the extra cash to upgrade your hotel room to a more luxurious suite as well.
Aswan, Luxor, and Southern Egypt Summer Weather
In Upper Egypt or Southern Egypt, you have the opportunity to visit the historical cities of Luxor and Aswan; however, in these areas the heat can be brutal reaching extreme temperatures during the summer.
Unless you have a pool or the sea nearby, that midday sun can be unforgiving in the middle of the Egyptian desert. Prepare yourself for afternoons lounging by the pool or by a fan or air condition. Evenings cool down to more tolerable but still hover around the high 70s or low 80s.
Sail the Nile
"Masr Hebat Al Nile" is a popular expression among the natives to refer to Nile. It means that "Egypt is gifted by the Nile," as ancient civilizations, life, and agriculture sprung around the fabled line.
Whether you are visiting Cairo or Aswan, you must not miss the chance to sail along the Nile. You can do this on a felucca for just a few hours along the Nile in Cairo or cruise for several days between the banks of Luxor and Aswan.
It is a must-try experience in Egypt regardless of what season it is when you visit.
Nile Cruise
The best time to cruise the Nile River is between October and April. During this period the weather is generally mild and pleasant, meaning you can get the most out of your day trips to visit the most iconic sights between Luxor and Aswan.
If you cruise the Nile during the peak summer months from June to August, prepare for intense heat and even hotter temperatures inside the tombs. There isn't much shade in the region to hide from the unforgiving sun, so be sure to carefully choose your Nile cruise dates wisely.
On the flip side, if you don't like cooler weather, you may prefer to avoid the months of November to February, as the nights can get a big cold. Overall, the optimal time to cruise in terms of weather along the Nile are from February to April and September to November.
Depending on your budget and what you want to experience, most Nile cruises last anywhere between three to seven nights. A brief three-night cruise will take you to the must-see highlights, including Aswan, Kom-Ombo and Luxor, while the four-night longer trip will feature an extra spot such as the Temple of Edfu.
If you choose to go for a week-long cruise, you will see the full spectrum of ancient Egyptian monuments in Upper Egypt including the jaw-dropping Dendera Temple and extra time in Aswan, Philae, Kom-Ombo and Luxor.
What do you wear on a Nile cruise?
One of the most important things to remember when choosing what to wear on a Nile cruise is to dress not just appropriately for the hot weather, but also in harmony with Egyptian culture. It is best if you respect the local customs by wearing moderate clothing.
When visiting mosques, you will need to cover your legs and upper arms. It is the most comfortable to wear light and loose-fitting clothing. You can also bring a scarf or pashmina that is easy to throw around your shoulders.
Be sure to wear comfortable walking shoes. Sturdy walking sandals are going to be your best friend.