You are in a dilemma right now. You cannot seem to make up your mind whether to choose off-site parking or airport parking. Both of them have their advantages and disadvantages.
Airport parking is more expensive for the most part. This is because it gives travelers more convenience. It also has its downsides. When we look at off-site parking, it comes with the biggest advantage which is affordability.
The following section discusses a little in detail about both these parking options for you:
Airport Parking
Proximity
The biggest advantage of using airport parking is that it is closer to you. Once you land at the airport, you know where your car is located. It is going to take you around 5 minutes or so from the security check to your parked car.
Trust
You have a certain amount of trust in the airport authority. There are security checks and there is a degree of reliability that comes with airport parking. This is not the case with any other option.
You Know The Place
And the best part is that you are familiar with these parking services. The airport is known to you and it is your city. You are coming back home and you are familiar with the entire place.
High Price
But wait a minute. There is also this downside of the very high price. it is without a doubt the most expensive option you have in the market. It is primarily because of its proximity to airport terminals.
Traffic
Traffic in airport parking is a nightmare. Even if you have landed in the wee hours of the morning, it could get a little difficult to maneuver your vehicle around the airport parking.
Scarcity
Most of the good spots are taken. This is a thing that you have to deal with when choosing airport parking.
Off-Site Parking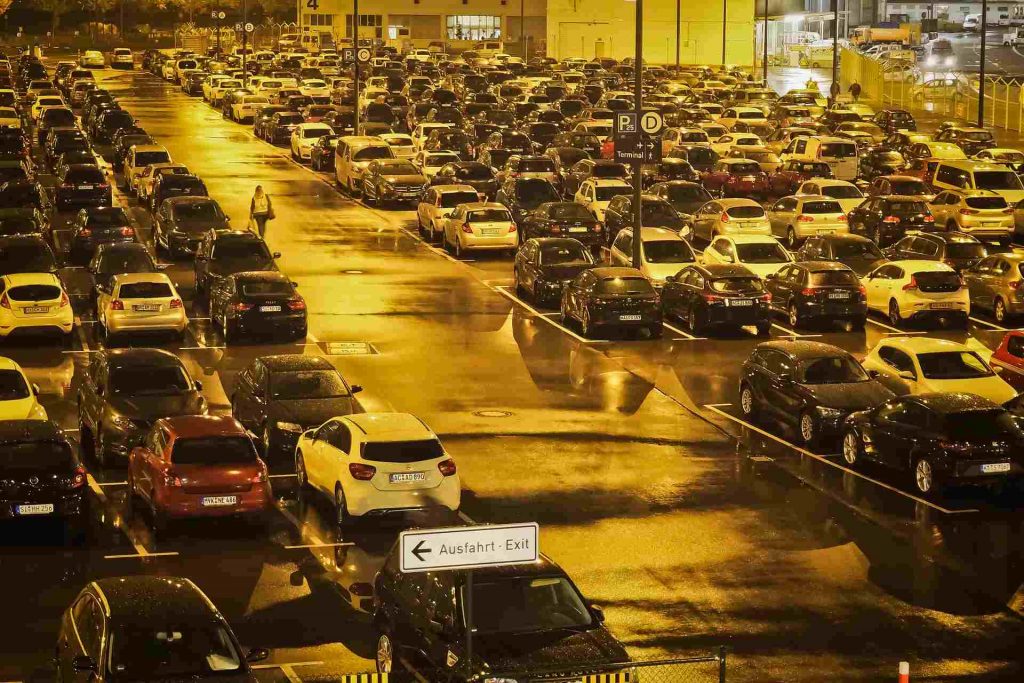 Affordability
Again, the most striking feature of PIT Airport parking is its affordability. Some of the leading offsite airport parking services may cost you less than $1 a day. You can get a spot reserved for probably $30 for a week.
Easily Reserve Your Spot
Talking about reserving your spot, you can find the best spots on their online portals. Some off-site parking providers even have customized mobile apps. If you are a frequent traveler, you could use these.
Personal Assistance
If you are not sure where your terminal is or if you have any problem with your heavy luggage, you get personal assistance right on the spot. There is going to be no extra charge for any of it.
Valet Service
How can you forget about the convenience that a valet service adds to the whole equation? This is the biggest headache when you are traveling by flight anywhere.
The valet service that you get with off-site parking is led by parking staff. In addition to these advantages, there is a shuttling service, robust security, easy connectivity to your hotel, and a lot more.
Lack Of Proximity
But these services have a downside as well. Lack of proximity to the airport could be a deal-breaker for you. But is it going to be that big a deal? You will only find out when you visit the off-site parking facility.
So, there you have it. A very fair and practical comparison of off-site parking with traditional airport parking. Now you know which one is for you.
Also read:
Top 4 Tips For Getting A Successful Airport Transfer