Holidays are a time for great joy and to get together with your friends and family, but sometimes they can turn into a time for disaster.
With people getting together in some homes and then leaving others completely empty, expensive Christmas presents under everyone's Christmas tree, and holiday lighting going up at every home, there's a lot that can go wrong if you're not careful.
But how do you keep your family safe at times like this? Well, the simple answer is that there are countless small steps you can take to make sure your home is protected through all this time – whether it's making sure the wiring on your Christmas lights is undamaged or keeping your Christmas presents and plans a secret.
If you want to know more about how you can protect your home from burglars lurking around at the end of the year, keep reading.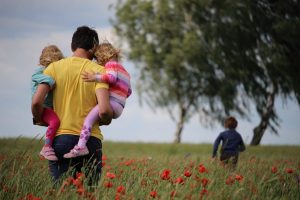 Keep Your Plans Private
One of the biggest mistakes people can make during holiday time is to post about their holiday plans online.
Things like when you're leaving your home, how much time you'll spend away, or even that you're home alone are great information for anyone looking to take a look inside and leave with your valuables.
As a general rule, you should only share information about your trips after you've come back from them, except for with close friends.
You should also never talk about the locks and security at your place – knowing how the security system works in your house is just going to make it easier for people to break into it.
Install a Security System
With the latest technology developing faster than ever before, home security technology is cheaper and more effective than ever. A simple security system DIY installation is capable of protecting your home against most break-ins and robberies.
Even the presence of a security system can be a deterrent to any possible thieves, and there are lots of options to choose from.
Motion detectors, doorbell cameras, and surveillance cameras are great options – not only can they cover your front door but they can also cover other entrances like windows and back doors if you want.
You'd be surprised by how many burglars just walk in through the front door, and by how many simply turn away and look for easier targets if they feel like the house would be too difficult to break in. Essentially, your security system doesn't need to be foolproof.
It just has to be hard enough for anyone to disable or deal with that breaking into your house isn't as easy. Another basic rule is to always keep your doors and main entrances locked.
Avoid Damaged Wiring in Decor
One of the biggest causes of fires breaking out in homes is that people tend to use faulty wiring in their homes and Christmas decor.
When you want to make sure your house doesn't have any such accidents, try buying lighting with the right quality certification, and check the entire length of the wire thoroughly to make sure there aren't any frayed or damaged wires.
You should also make sure that the wires aren't too long or too short, and to only put as much burden on your electric system as it can take.
When you're purchasing things like extension cords and light strings, look for certifications from places like CSA International – lights and electronics that are properly certified will have a better chance of not turning into safety hazards during the holidays, which is the last thing anyone needs.
Keep the Lights Off
On the same note, you should avoid keeping your Christmas lights on for too long. Most shirt circuits and electrical issues happen during peak hours, which is why avoiding turning your lights on during that time is a good idea.
If you can, minimize the Christmas lights you use in your home and keep it to only one or two pieces of decor in your front yard.
Trust Your Neighbors
If you have a trustworthy neighbor, ask them to keep an eye on your home while you're away for the holidays.
They can keep you updated in case they spot anyone coming or going from your place, pick up your mail, and make sure everything looks in order.
But be careful who you trust – don't give out any important information to anyone who isn't close.
This can include anything from the dates when you're traveling and will be absent from your home to any information about how to enter the premises without you there.
Use a Fresh Christmas Tree
Old Christmas trees are a fire hazard and can catch flame pretty easily in case there's a problem with your Christmas lights, which is why the best idea would be to use fresh trees or rosemary plants as mini-Christmas trees.
They won't catch fire as easily and you might have the opportunity to react accordingly in case something does happen.
Hide Your Gifts
One of the easiest ways for burglars to ruin your holidays is if you leave presents under the Christmas tree right there for them to take.
Anyone can break the windows and grab all of your goodies before it's time to open the presents, which is why the wisest idea is to keep your presents hidden until right before it's time to open them.