Local search engine optimization (SEO) for Healthcare is a tactic that optimizes the pages of your medical practice website to make it specific to local searches.
When you consider that Google reports no less than 70,000 health-related searches conducted online each minute of the day, a local SEO strategy can get your site the exposure it needs to generate conversions.
This article will look at how local SEO for healthcare works and review a few tactics you can apply immediately to give your healthcare website a competitive edge within your local market.
What Is Local SEO?
In simple terms, local SEO is a method that increases a website's visibility for online searchers seeking healthcare services in your surrounding area. A few advantages come with applying local SEO as part of your website marketing strategy. They include:
Reach
Local SEO puts your website in front of more local patients. This is possible simply because search engines will crawl your site and rank it higher for local searches.
Image
Local SEO creates a strong, positive first impression. With a well-designed, easy-to-navigate website, patients will spend more time on it familiarizing themselves with your brand.
User Experience (UX)
Local SEO helps improve the UX of your website. This creates a better perception of your brand for patients checking it out for the first time.
Seamless Transition
Local SEO matches the search intent of your local audience and the content on your website. This gives patients information of value.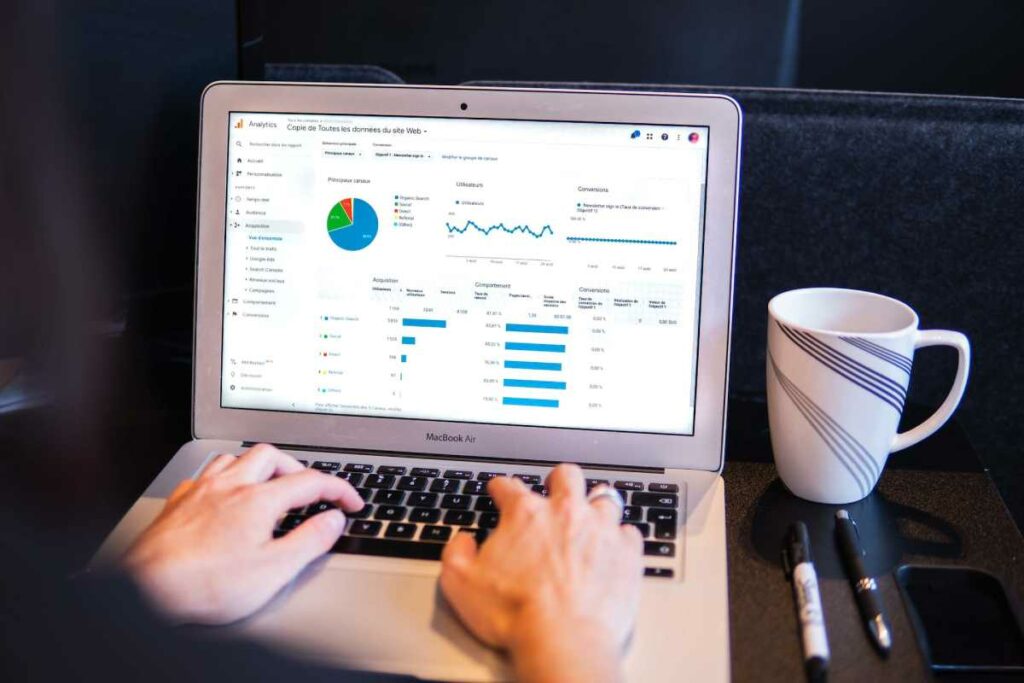 How To Use Local SEO For Your Healthcare Website
Here are a few simple ways you can implement local SEO with your digital marketing plans today:
Local SEO Tip #1 – Google My Business Profile
In 2022, Google moved Google My Business (GMB) pages to Google Maps. This means that you can better benefit from local searches with a GMB profile listing that will pop up on Google Maps. To take full advantage of this digital marketing idea, you should include the following information as part of your business profile:
● The name and address of your healthcare practice
● Additional contact information such as phone number and email address
● Website
● Hours of operation
● Photos of your practice
● Short explanation about what your practice is about
Local SEO Tip #2 – Manage Local Listings
Because you operate a local business, prospective patients see listings in several online locations. This will include various directories and websites.
While these will improve your local SEO, it helps those seeking information on your medical practice if the details listed are current. This means you should conduct an online search at least once every six months to ensure the details of each listing are correct.
Plus, if a change happens, such as a new service being offered or altered hours of operation, ensure that all local online listings are updated.
Local SEO Tip #3 – Reviews
Digital Authority Partners said reviews from actual patients would boost your image and generate more patients. Healthcare industry reviews are critical as consumers trust them almost as much as personal recommendations.
Make sure you focus on asking patients to leave a review on your GMB profile page. However, it would be best if you did more than ask them to leave a review. You have to respond to them, even if the review is not as complimentary as you would prefer.
By answering each review and thanking the poster for their opinion, you increase the trust value of your healthcare practice. Others will see your responses and realize that you engage with patients and care about what they say, whether good or bad.
Local SEO Tip #4 – Website
The first impression you give potential patients comes from your website. You want that impression to produce thoughts of professionalism, expertise, patient care, compassion, experience, etc.
To do this, your website has to look the part. The best way to accomplish this is to create an informative, user-friendly website. Visitors to your website should have a good experience checking it out and gain valuable insight into your practice and how they will be treated should they become one of your patients.
To tweak your website to fit local SEO best practices, you may want to implement the following digital marketing strategies:
● Have your phone number and hours of operation in plain site, on every page of your website
● Use simple navigation so that finding information is accessible and streamlined
● Use your brand visuals, including design and colours, for consistency
● Add a clear call-to-action to lead visitors to conversion
● Include contact details so visitors can reach you with questions
● Use images and videos to break up text and add engaging content
● Fully mobilize the site so users can reach it on any handheld device
Local SEO Tip #5 – Content
It makes sense that if you want to drive more local patients to your local practice, the content on your website should have a local appeal.
You already know the value of good content to your website and how it impacts rankings from search engines. With this in mind, a local slant to website content helps better inform your website visitors that you are in their community or the surrounding area when they are searching for a medical practice near them.
But what kind of local content should you be publishing? Here are a few ideas to consider:
● Are you attending a local health fair or hosting an event? Use that as the basis of some content.
● Has a new medical professional joined your practice? Write a feature article on that person to introduce them to your website visitors.
● Offering a new service? Feature that in an article or video.
● Create seasonal content that is educational and informative and incorporates local flavour.
Final Thoughts
Local SEO helps bring your medical practice website into the hands of local area residents seeking information on services like yours. If you want to reach potential new patients in your community, one of the best ways to do that is with local SEO. The tips above will give you a head start on reaching those goals.
Also Read:
Understanding the Basics of SEO for Travel Bloggers
Fun Classy Blog Post Ideas for New Bloggers