Time to Plan Ahead: How to Safely Travel for the Thanksgiving Holiday
Although the summer is still in full swing, it's about that time of the year when people start planning their Thanksgiving holiday travel.
Usually, the price of flights skyrockets for the week leading up to Thanksgiving holiday because everyone is trying to get home to their families for the holiday. However, things are sure to be a bit different this year with a pandemic still sweeping the nation.
Airlines have begun lifting some restrictions (such as 50 percent capacity) while sticking to others (like wearing a mask as a passenger), but many still wonder if it's safe to travel.
The answer to this question is really dependent on the individual. For anyone with health issues, traveling–especially on a plane–may be too risky.
Those in good health may feel comfortable traveling, but consider driving to their destination over flying. It really depends on how you're feeling and what the experts are saying at the time.
Even though everything seems to be slightly uncertain these days, there are still ways to plan for your holiday travel.
Whether you're planning a holiday getaway or a trip to visit your family, you should make sure you're in the know when it comes to what's happening with the pandemic in that area. You want to be aware of a spike in cases that occur or if new regulations are put into place.
This will help you navigate the area when you arrive or help you decide if you should reschedule your trip for another time. If you're looking for houses for rent in Charleston, SC, check the policies so you're aware of what to do in case you need to cancel or change your vacation.
Consider if You'll Be Seeing Older Family Members
Usually, the holidays are a time for families to come together and spend time with one another, which means older and younger members of the family are together in one place.
Unfortunately, COVID-19 seems to affect older adults worse than those who are younger, so if you know you're going to be seeing senior relatives, you may want to reconsider your trip. This is entirely up to you and your family, but it is an important factor to consider before traveling.
If you're in an area with relatively few cases and you get tested prior to travel, you may feel more comfortable visiting relatives than those in areas that may still be considered hotspots.
Look for Low Prices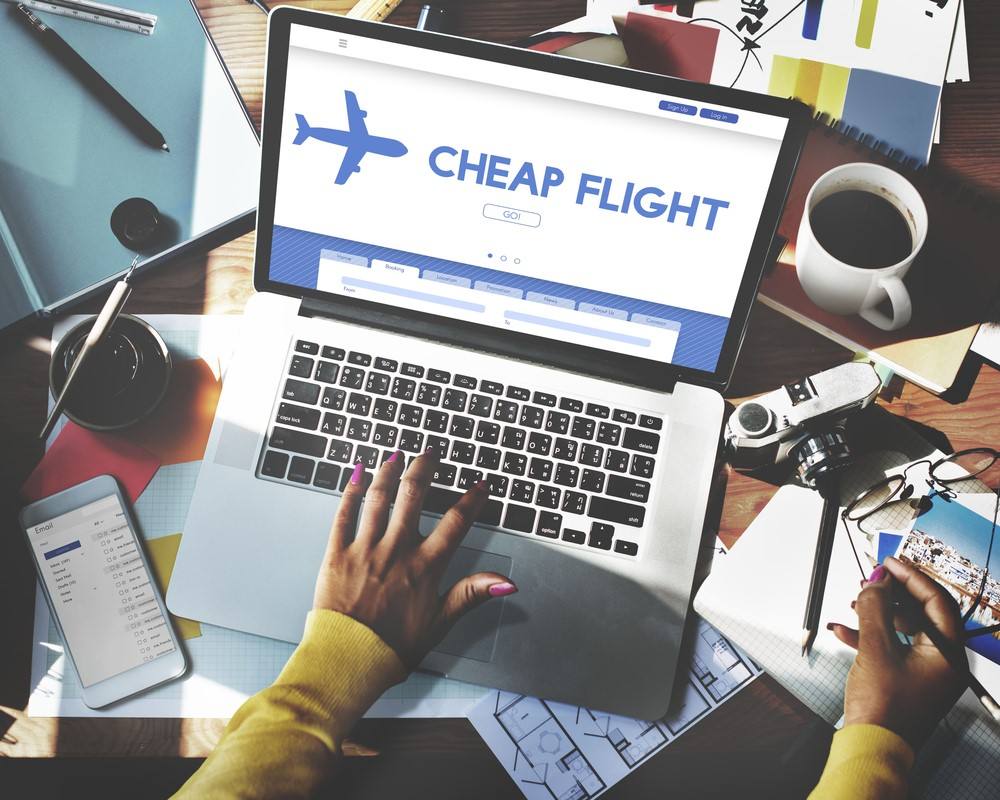 If you do decide you're comfortable with traveling this holiday season, you may want to start looking for tickets now as flights have reached record low prices.
Although it's unclear how long prices will stay this low, it's a great opportunity to get an affordable ticket. Right now, holiday prices are beginning to climb back up because airlines are anticipating that people will still want to travel during this time of the year, but keep your eye on prices and snag a good deal as soon as you see one.
The only thing to keep in mind is the airline's change policies. Make sure your chosen airline will offer a flight change for free in the event something changes and you no longer feel safe traveling in the fall.
Book a Vacation Rental
Some hotels are still figuring out how to re-open, or they are operating at a limited capacity. This is making room availability more scarce, which is why so many people are looking for vacation rentals instead.
If you're trying to remain socially distant, looking for houses for rent in Charleston, SC, is a good idea because you'll be able to have your own space while also hanging out by the beach—the perfect outdoor destination for social distancing.
Follow Proper Protocol
Be considerate to locals and other visitors to the area by following any rules and regulations your destination has put into place—mask ordinances, specific dining times for restaurants, etc.
These regulations are intended to keep you and those around you safe. People working in restaurants and other tourist destinations should feel comfortable serving their guests without fear they may become sick, which is why these protocols are so important.
Do your research and find out if any regulations have changed or been added before packing your bags and jetting off.
Travel Somewhere New
Although most people use the holiday season to visit friends and family, others find it the perfect excuse for a getaway. If you usually opt to celebrate the holidays in a unique destination, why not try somewhere different this year?
Visiting an area with a lot of outdoor activities like historic Charleston, SC, is the perfect way to keep yourself safe by sticking to the great outdoors while enjoying the beauty of the city and its many surrounding beaches.
Take a Road Trip if Possible
For anyone with family members within driving distance from their home, a road trip is a safer (and sometimes more affordable) idea this holiday season.
Even if the drive is a little longer than you'd like, the benefits may outweigh the negatives as you'll be able to limit your interactions with strangers (not possible at the airport) and avoid shelling out more money for flight tickets.
If you're just looking for an excuse to get away for Thanksgiving, pick a place near your home and turn your Thanksgiving celebrations into an extended weekend trip.
Holiday Travel: Yay or Nay?
It really depends on each individual. If you or someone in your family has an underlying health condition, it's probably best to stay put this Thanksgiving and find a different way to celebrate.
Even if your family is thinking about coming to you, you may potentially expose yourself to the virus. If everyone in your family is relatively healthy and willing to travel, you can make the journey to visit relatives or take your own holiday getaway.
Wherever you go, be sure to follow the area's protocols and regulations in terms of the pandemic to be courteous to those who live and work in the area. You may also want to stay updated on the latest news in that area in case anything changes in terms of statistics or restrictions.