With the rising cost of living, everyone's looking to find ways of saving money. One way to reduce expenses and save money on car Insurance is to readdress your auto insurance.
Get started by looking at these simple and effective ways to save money on car insurance costs.
Shop Around
In the olden days before the internet, if you wanted to compare different rates for car insurance, you would have to spend valuable time finding and calling other insurers to get quotes.
Nowadays, you can compare many different insurers and auto insurance rates in minutes. Simply use a reputable online comparison site to compare insurers and get affordable insurance coverage.
Shopping around is one of the simplest and most effective ways of saving money on your car insurance, as different insurance companies have different rates, so you may well be able to find insurance for a lower cost than you're currently paying.
Get Rid of Coverage You Don't Need
All elements of a car insurance policy can be helpful. Still, you may have the coverage you don't need, so you should review your insurance policy to determine whether you require all the coverage you have.
For instance, you may not need a replacement car service after an accident. Instead, you could rent a car.
You should go over your policy line by line.
If you don't need everything, contact your insurer to remove those elements of your coverage you no longer want. You won't have to pay for that coverage, and you can save money.
The coverage you need will very much depend on your circumstances, though.
For example, suppose you're driving an old car with little life left in it. In that case, it could make sense to drop collision coverage or comprehensive coverage because if your vehicle is involved in an accident, it's likely the insurance company would total the car.
Increase Your Deductible
As you probably know, your deductible is the amount you would have to pay out before your insurance company pays the rest in case of an accident, theft of your car, or damage to your vehicle.
Increasing your deductible could make significant savings on your car insurance. Generally, the lower your deductible, the higher the annual premium will be, and vice versa.
Increasing your deductible isn't always the best thing to do. It ultimately depends on your specific policy. So, ask your insurer how your premium would be affected if you raised your deductible.
It could improve your annual premium by several percentage points, allowing you to put cash back in your pocket.
On the other hand, the savings may not amount to much, so raising your deductible may not be worth it. But you won't know until you find out.
Drive Safely
When you get points for moving violations, it can lead to higher car insurance premiums. So, by ensuring you always drive safely, which you should always do anyway, you could avoid paying a higher car insurance premium.
Furthermore, many insurance companies provide discounts to people who drive safely and have a modest claims history. For instance, some insurers offer discounts to drivers who go for at least three continuous years without an accident.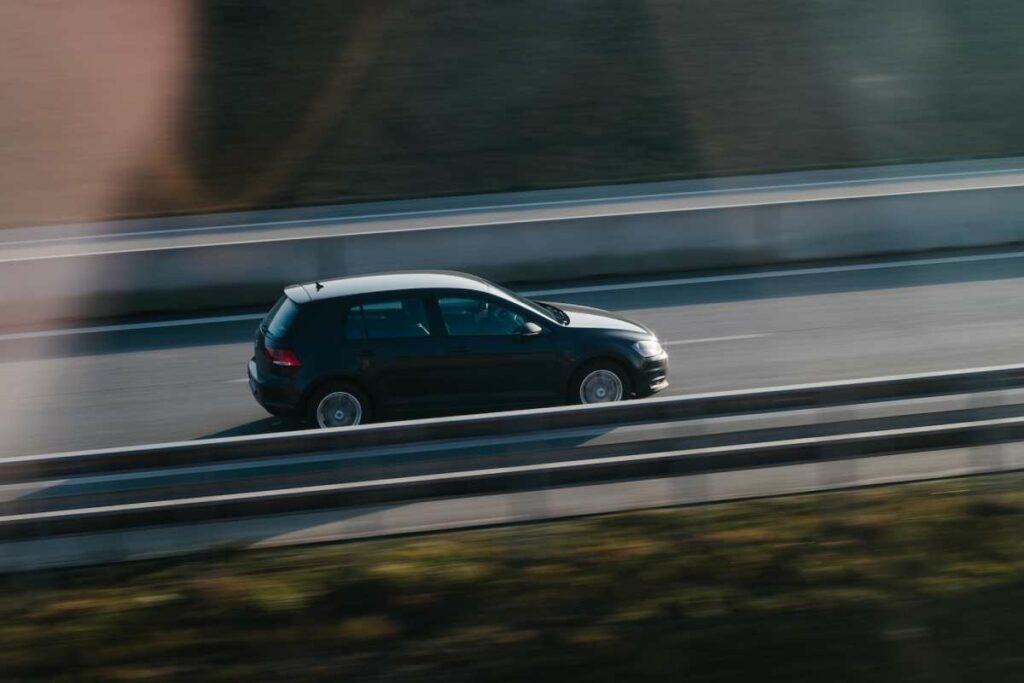 It would be best if you also looked at telematics insurance programs to get discounts. Telematics programs monitor your driving behaviour and mileage via a plug-in device or a phone app.
You could make substantial savings if you drive safely and maintain low mileage.
Discount rates for telematics programs alter from one state to another in the U.S., but you could save as much as 30%.
So, you should call your insurance company to find out what discounts they offer for safe driving and explore the values of other insurers.
Install Anti-theft Devices
You could also get a discount on your auto insurance by installing anti-theft devices like LoJacks and car alarms.
When you install such devices, many insurers provide discounts. However, it would be best if you weighed the cost of the apparatus with the savings you would make before you go down this route.
Enrol in a Defensive Driving Course
There's another discount you may be able to get. Some insurance companies provide car insurance discounts to drivers who complete authorized defensive driving courses.
Make sure your insurer offers a discount before enrolling in a course. You also need to look at whether the cost of the course is worth it in comparison to the savings you would make.
Improve Your Credit Rating
Insurance companies look at many factors to determine the cost of your car insurance, including your credit rating.
Insurers look at credit ratings to use credit-based insurance scores because they tend to believe that if people are responsible in their financial lives, they're more likely to be responsible drivers.
Whether that's true or not, your credit rating could affect your auto insurance cost. Therefore, it's worth taking steps to improve your credit score to help you save money on your car insurance.
Look into Multi-Car Discounts
If your family household has more than one car, you could save significantly by taking advantage of multi-car discounts. Ask your insurer whether it has a multi-car discount policy, and look at other insurers too.
Usually, for multiple drivers to receive a discount, they must be related by blood or marriage, jointly own the vehicles, and live at the same residence.
Downsize Your Vehicle
Larger and top-of-the-line vehicles usually cost more to insure than small commuter cars, so if you have a large car and saving money is your top priority, you could consider downsizing your vehicle.
Furthermore, your insurance company may provide a discount if you swap to a hybrid or alternative-fuel vehicle.
So, reevaluate the car you drive. By swapping your vehicle, you could save money and play a role in protecting the environment.
Also Read:
GAP Insurance coverage for Nomads
5 Reasons Why Overseas Travel Insurance is Important