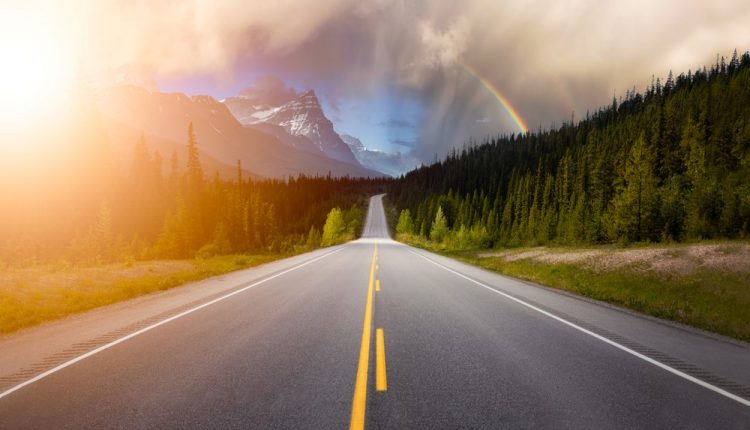 Missed Vacationing This Summer? 5 Places to Travel in the U.S. That Still Have Nice Weather
Many of us had to skip the summer vacation this year due to concerns over the COVID-19 pandemic. Even if you were able to travel, many areas of the country remained partially or entirely shut down for the summer months as a way to discourage tourists from visiting.
With people traveling in and out of the area, it increases the risk of the virus entering the community from elsewhere. But, as the summer comes to an end and more states begin to re-open, a lot of us are itching for a vacation.
As long as you take the proper precautions when traveling to the beach houses in Charleston, SC, or a bucket list-worthy national park, you can still plan and visit one of these beautiful destinations.
Asheville, North Carolina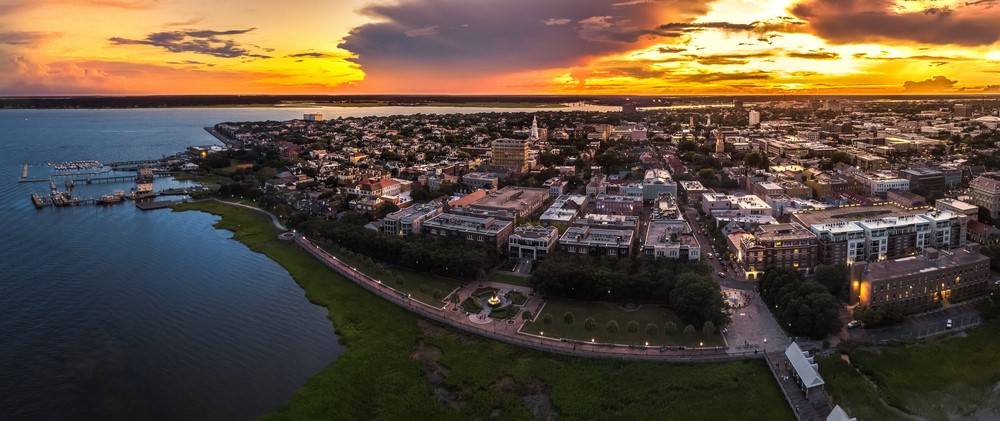 With a more moderate mountain climate, Asheville, North Carolina, is a gorgeous destination to bring the entire family. Although the temperature here does start to drop later in the fall and winter, bringing with it some light snow, the city's Southern location gives it a few extra weeks of sunny, warm weather.
For the safest possible experience, you should try to avoid areas that are very crowded, instead opting to explore the many hiking trails throughout this area of the Blue Ridge Mountains.
Since the beginning of the COVID pandemic, Asheville has taken the crisis very seriously, implementing mask mandates and carefully planning a three-phase process to re-open the city. You can rest assured if you visit Asheville right now, you will notice businesses and patrons carefully following regulations in an attempt to keep everyone safe.
Charleston, South Carolina
One of our favorite places to visit any time of the year, Charleston, South Carolina, is a gorgeous coastal city with an abundance of outdoor activities.
The temperature in Charleston doesn't tend to drop until late fall—November into December—meaning you can take advantage of the warm weather for another few months. Even when winter hits, the temperature rarely falls below 50 degrees, so there are still plenty of ways to enjoy the outdoors here.
You can look for Sullivan's Island rentals if you want to stay close to the beach or find something closer to the historic downtown area to experience the rich history and architecture of the Holy City.
You may want to avoid some of the most crowded touristy areas during your trip (like the Market and Rainbow Row), but then you can explore the most unique corners of the area like the Angel Oak tree, the Bridge to Nowhere, and tucked away areas of the three nearby beaches.
Key West, Florida
As the southernmost point of Florida, Key West is sure to offer gorgeous weather and beautiful scenery. Although Florida did experience a serious spike in COVID cases during the summer, this mostly had to do with travelers and residents not adhering to proper safety recommendations.
Florida, specifically Key West, is now experiencing a drop in the number of new cases as a result of better precautions. If you're looking to take a tropical trip before the winter hits, Key West offers dozens of outdoor activities to help you lower the chance of transmission and properly social distance from others.
If you're going to visit the Keys, it's extremely important to follow the CDC's guidelines of wearing your mask, washing your hands, and keeping your distance from strangers.
Grand Canyon National Park, Arizona
Hurray! Some of our favorite national parks have finally begun opening once again. Visiting a national park is actually one of the best ways to spend your vacation time this year because they provide an abundance of space for social distancing and they offer the opportunity to experience some of the most incredible natural landscapes our country has to offer.
If you've never been to the Grand Canyon before, now is your chance! You can take the whole family camping to help maintain social distancing and experience the awe-inspiring beauty of one of the country's most notable sites.
To travel as safely as possible, you should travel by car as flying poses an increased risk of contracting or transmitting the virus.
Grand Teton National Park, Wyoming
Although the temperature is starting to drop in this midwestern state, the weather is still beautiful and actually ideal for hiking through some of the tough terrains in this mountain range.
The key to traveling during the pandemic right now is to find activities you and your travel buddies can do away from others and preferably be outside to decrease the risk of transmission.
At the Grand Teton National Park, you'll find a nearly endless number of trails to explore, taking you through a variety of incredible scenery–from meadows still filled with flowers to snowy summits.
How to Stay Safe
Follow Proper Guidelines: Listening to the advice of the CDC and medical experts will help keep not only you and your family protected, but also the people around you. It's important to show we care about each other, which is why you need to follow all proposed protocols–from wearing your mask to maintaining social distancing in public areas. You're a visitor to the area, so you should protect the residents if you're coming to enjoy their hometown. It's also a good idea to get tested and even quarantine yourself prior to a trip to ensure you're not spreading the virus unknowingly.
Avoid Crowded Areas and Spend Time Outside: The key to traveling right now is spending time outside, which is why we highlight some of our favorite places with outdoor activities. This helps to reduce the chance of transmitting the virus and helps us to get back in touch with nature after a long few months stuck indoors.
Travel by Car: Airline travel is still considered to be relatively dangerous because so many people are moving through the airport and the planes every day that it's nearly impossible to make sure everything that has been touched has been properly sanitized. If you're looking to travel this fall, plan a road trip instead.
Stay Safe on Your Vacation
Nothing is as important as protecting your family, so if you have made the decision to take a trip this year, be sure you're taking the right steps to keep them safe.
Consider renting one of the beach houses in Charleston, SC, so you can spend time outdoors and enjoy the natural landscape of the area.
Camping and visiting national parks are other great options this season. Just make sure you're prepared and up-to-date on the latest COVID information before heading to your destination.