India is a country of vast historical and cultural magnitude. It is an extremely rich country in terms of traditions, values, and natural heritage. As a tourist spot, India's one of the most desirable destinations for foreigners as well as native citizens.
Every city in India has its own story and is filled with various tourist spots. These include forts, monuments, religious places, adventure sports, lakes, leisure, wildlife parks, and much more. One such Indian city is the city of Agra in Uttar Pradesh.
Agra is home to one of the Seven Wonders of the World- The Taj Mahal. This in itself is self-sufficient to describe how magnificent and grandeur Agra must be. Agra attained much of its glory during the Mughal rule in India.
Several architectural masterpieces were built back then by highly skilled craftsmen, sculptors, and other workers. This article will take you through some of the most exciting places to visit in Agra.
The Taj Mahal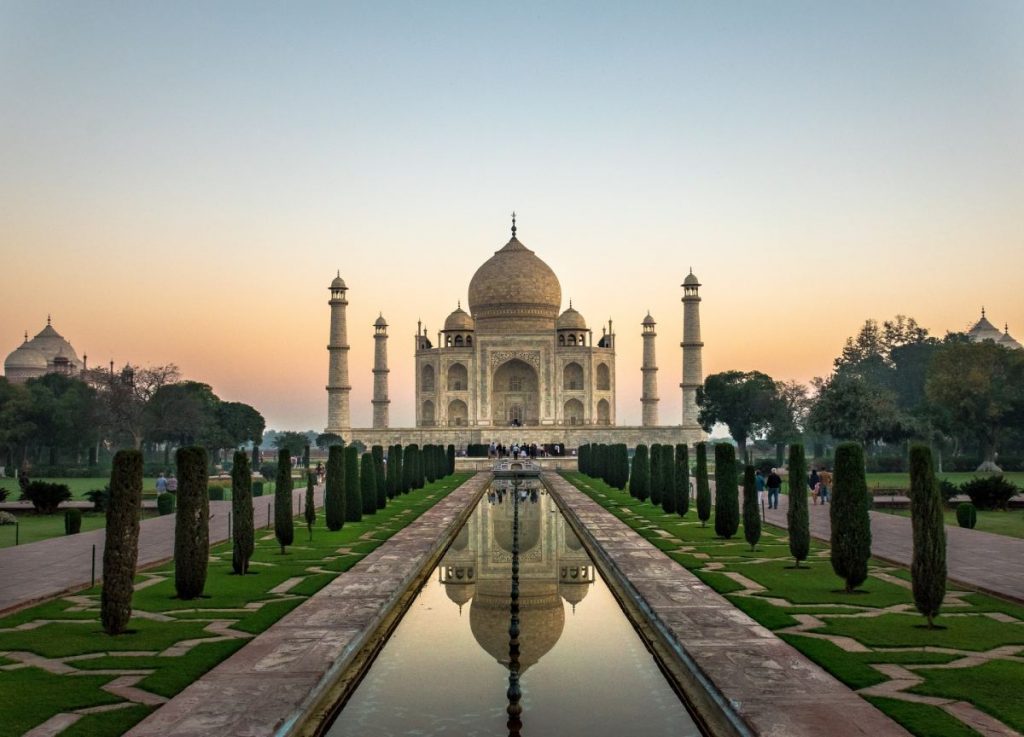 The Taj Mahal, one of the Seven Wonders of the World, is often referred to as the symbol of love. Mughal ruler Shah Jahan had this monument built in the memory of his wife Mumtaz Mahal in the year 1632.
This 42-acre picturesque monument located close to the Yamuna river is surrounded by lush green gardens. Made of white marble with precious jewels embedded in it, the Taj Mahal was built by around 20000 artisans.
It is one of the most favorite tourist spots in India and is worth visiting. The best time to visit here is during the spring when the flowers are blooming & the weather is nice & breezy. Due to the heavy rush of visitors, there are proper timings to visit the monument.
The Taj Mahal timings usually remain constant throughout the year, but they might vary with seasons. The monument is open from sunrise to sunset but remains closed on Friday. Only local people can visit and offer prayers on Friday. Tickets to visit the monument can be purchased online as well as offline.
It costs Rs 50 for Indians, Rs 540 for SAARC & BIMSTEC nations citizens & Rs 1100 for citizens of other countries. Children below the age of 15 years do not require a paid entry ticket. T
he Taj Mahal five times a month during the night from 8:30 PM to 12:30 AM. Advance booking must be done as only 400 people are allowed to visit in 8 batches during this time.
Akbar Tomb, Sikandra
The Akbar Tomb or Tomb of Akbar is another historical monument belonging to the Mughal dynasty. It is in fact named after one of the most successful Mughal rulers- Akbar. The Akbar Tomb is in Sikandra, 10 km away from the main city center.
The tomb is famous for its beautiful & expansive gardens & the diverse variety of animals found here like peacocks, antelopes, etc. The Tomb was built by Emperor Akbar in order to preserve his sepulture.
The tomb continues to remain a great memory of Akbar and depicts Mughal architecture at its peak. The original tomb is situated in the basement.
However, it is not open to tourists. Visitors are allowed access to the tomb only via the South Gate which is grand and magnificent.
The tomb is open for visitors from 6 AM to 6:30 PM. It costs only Rs 30 for locals & SAARC nations citizens. For people belonging to other countries, it costs Rs 310.
Other Famous Places to Visit in Agra
Agra Fort:
Agra remained the capital of the Mughals till 1638 and Agra Fort used to be the residence of the emperors. It is magnificently built and even offers glimpses of the Taj Mahal. It is a must-visit place if you plan to tour Agra city.
Itmad-ud-Daula:
This place is famously referred to as the 'Baby Taj' and is located near the Yamuna River. It was used to finalize the structure of the Taj Mahal and thus, looks quite similar to it.
Local Bazaar:
Agra's bazaars are most famous for their local handicrafts and local delicacies. Agra is well-renowned for its famous 'petha'. You can find a wide variety of items from different cultures and suburbs.